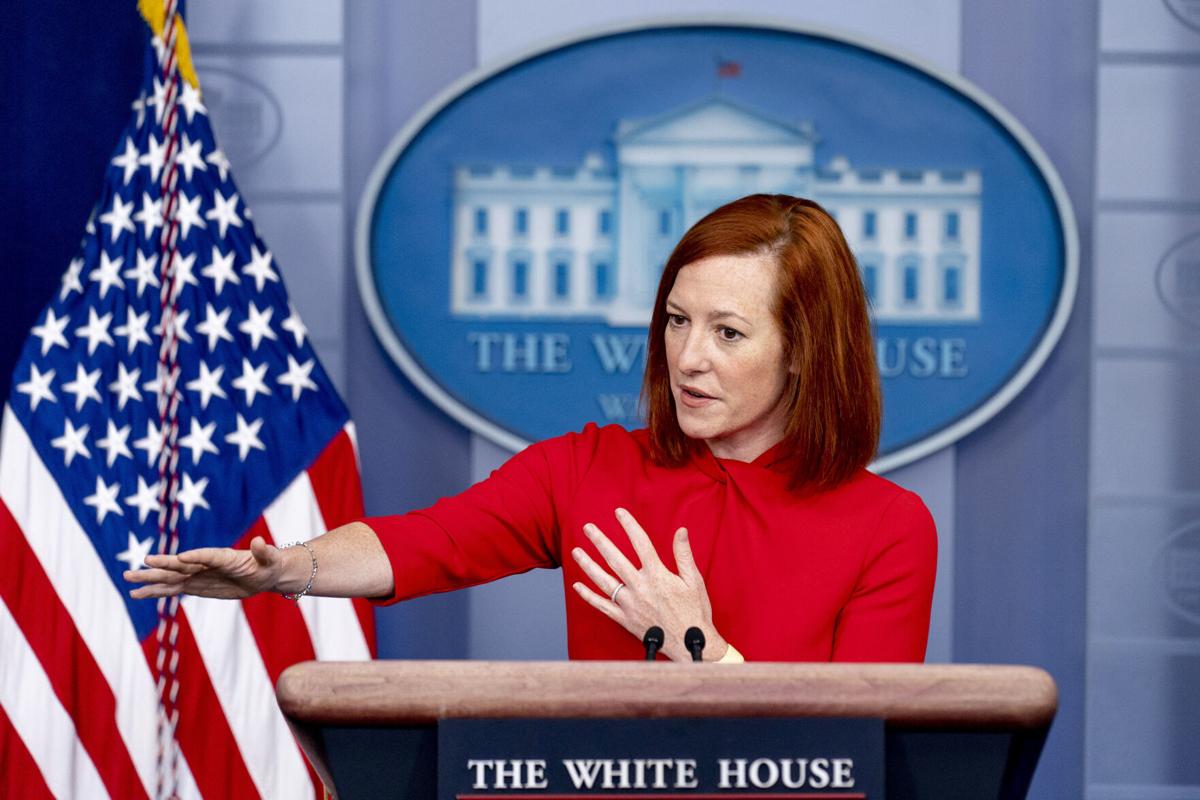 WASHINGTON – The Biden administration is awaiting further guidance from the Centers for Disease Control and Prevention before making any decision as to when the border between the United States and Canada should be fully reopened, White House Press Secretary Jen Psaki said Friday.
In response to a question from The Buffalo News about whether the United States would open its side of the border to Canadians before Canada reopened to Americans, Psaki said: "As it relates to borders – Canada or Mexico – we really rely on the guidance of the CDC and our health and medical experts. So in terms of how they look at the data and information, I would point you to them and whether they would do that in a preliminary fashion or not."
Higgins is hoping that pressure will force Canadian Prime Minister Justin Trudeau and President Biden to agree to open the U.S. Canada border.
At a White House briefing, Psaki also seemed to indicate that the administration still prefers working with Canada to develop a plan to reopen the border.
"Certainly any discussion about reopening the border would be done in part through diplomatic channels," she said. "But we really are relying and waiting on the guidance of the CDC before we make any next decision there."
The U.S.-Canada land border has been closed to nonessential travel since March 21, 2020, in an attempt to slow the spread of the novel coronavirus. The two countries have been extending that shutdown on a month-by-month basis, with the latest extension scheduled to expire on June 21.
Pressure has been building, though, to reopen the border.
Business groups such as the Buffalo Niagara Partnership and the Canadian Chamber of Commerce have been pressing the two countries to develop a reopening plan.
Rep. Brian Higgins, a Buffalo Democrat, has been complaining almost daily about the lack of a reopening plan – and this week he got two members of the Canadian parliament to join him. Rep. Chris Jacobs, an Orchard Park Republican, has also complained about the continuing shutdown.
"There is no reason to continue the 16 months of separated families," Jacobs said on Twitter earlier this week. "The U.S.-Canadian border can be reopened safely. Enough stalling, U.S. and Canadian officials need to make a plan."
Rep. Elise Stefanik sent a letter to Homeland Security Secretary Alejandro Mayorkas suggesting the move – which, she said, should happen on June 21.
And Rep. Elise Stefanik, a North Country Republican, this week suggested that the U.S. open its side of the border unilaterally if Canada won't agree to a reopening plan.
Canadian Prime Minister Justin Trudeau has said 75% of Canadians need to be vaccinated against Covid-19 before the border can be opened, but as of Thursday, only 59.7% of Canadians had received their first shot.
Asked about the growing concern that the shutdown is hurting the economy and keeping people separated from their loved ones, Psaki said: "We're very sensitive to that ... And we certainly know that many people want to not just get back to normal, but be able to travel, be able to see loved ones living on different sides of the border, be able to go to restaurants and shop and even do things along those lines.