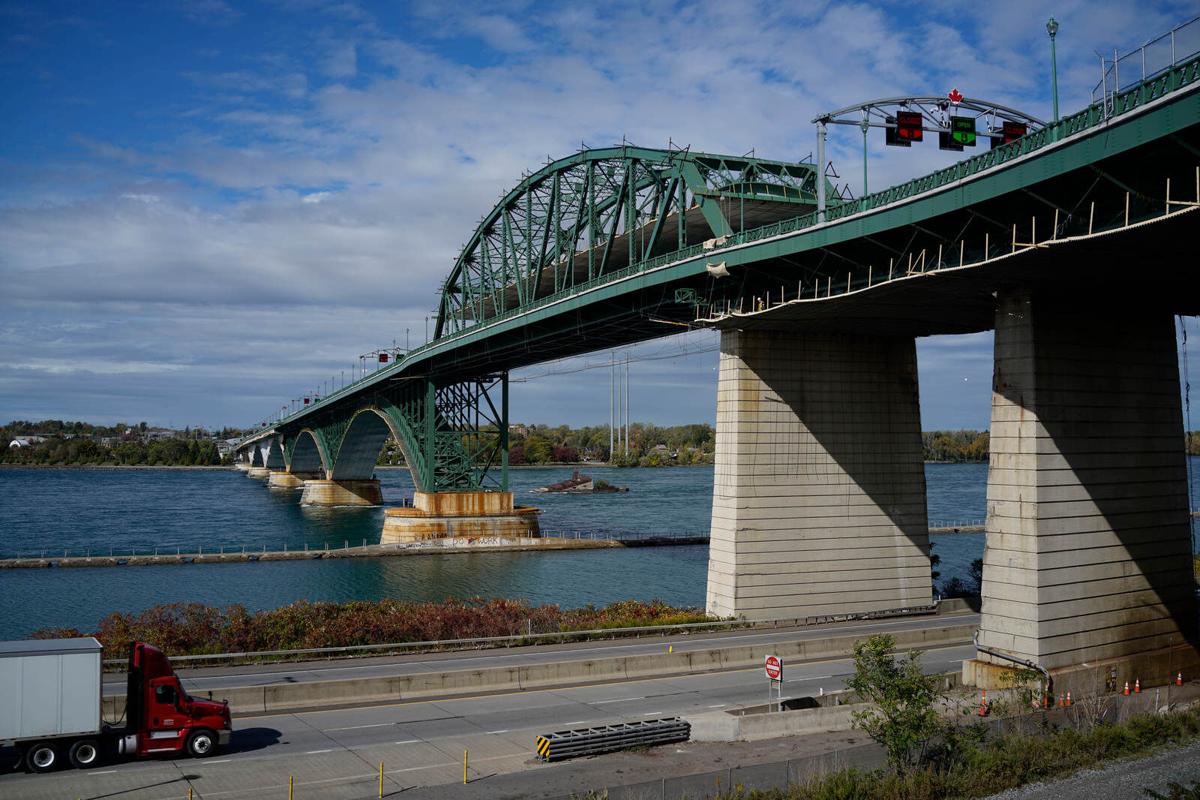 WASHINGTON – The Biden administration wants to work with Canada on managing the border between the two countries amid the Covid-19 pandemic, but Canadian Prime Minister Justin Trudeau indicated Friday that Canada has no interest in broadly reopening that border anytime soon.
Just hours after the new president issued an executive order calling for talks between the two countries regarding land border crossings amid the pandemic – and a new plan for those border crossings within 14 days after those talks conclude – Trudeau made clear that he doesn't want Canadians crossing their borders.
"The bottom line is this is not the time to travel either internationally or even across the country," Trudeau said at a press briefing in Ottawa, citing the growing Covid-19 pandemic in Canada. "With spring break coming, people need to hunker down, stay home, make sure we kill the second wave of the virus so that we can get through into the spring – and the increase in millions of doses of vaccines that will be arriving in Canada – in the best position possible."
While Trudeau's message might seem as though it undercut Biden's, people who have been pushing for a broader border reopening said that is not the case. They said they are pleased that President Joe Biden seems interested in developing a plan to eventually reopen the border, while it is obvious that Trudeau would not want to do that before the pandemic abates in both countries.
"It's going to take some time" to reopen the border, said Rep. Brian Higgins, a Buffalo Democrat who has been pushing to allow more people to travel between the two countries. "I think the upside is there is now a renewed focus on doing that."
Biden's call for talks with Canada on the issue came in a little-noticed passage of an executive order he issued Thursday on international and domestic travel amid the Covid-19 pandemic. That order calls for people to wear masks in airports and on many planes, trains and intercity buses, and it also mandates that international visitors prove that they have passed a recent Covid-19 test and then quarantine according to guidelines set by the Centers for Disease Control.
For some Buffalo-area residents, the most significant passage of Biden's executive order may be its call for a more coordinated approach to safe land border crossings.
"The Secretary of State, in consultation with the Secretary of HHS, the Secretary of Transportation, the Secretary of Homeland Security, and the Director of CDC, shall immediately commence diplomatic outreach to the governments of Canada and Mexico regarding public health protocols for land ports of entry," the executive order states. "Based on this diplomatic engagement, within 14 days of the date of this order, the Secretary of HHS (including through the Director of CDC), the Secretary of Transportation, and the Secretary of Homeland Security shall submit to the President a plan to implement appropriate public health measures at land ports of entry."
The coordinated approach to border protocols that Biden suggests will make the eventual reopening of the border proceed more smoothly, said Craig W. Turner, president of World Trade Center Buffalo Niagara
"We've got two different sovereign nations that have chosen to handle things differently," Turner said. "What President Biden said the other day is: 'Let's get both sides talking.' "
Trudeau indicated, though, that he has no interest in expanding international travel from Canada at this time.
Saying he had discussions Thursday with Canada's premiers about possibly implementing further travel restrictions, Trudeau added: "People should not be planning on nonessential travel or vacation travel outside of the country ... We could be bringing in new measures that significantly impede your ability to return to Canada at any given moment."
The U.S. borders with Canada and Mexico have been closed to nonessential travel since March 21 in an effort to prevent the spread of the novel coronavirus. The closure has resulted in a ritual in which both the U.S. and Canada extend the closure for another month every month, with Canada often announcing the move before the Trump administration did. Last week, for example, Trudeau announced that the border closure will be extended through at least Feb. 21.
Over those months, Canada has developed a different set of rules than the United States has for who can cross the border. While both nations limit land border crossings to "essential travel," Canada has looser rules than the U.S. does for family members who wish to reunite with their loved ones.
The Biden executive order also stated that the new border-crossing plan "should implement CDC guidelines, consistent with applicable law, and take into account the operational considerations relevant to the different populations who enter the United States by land."
That provision could mean that the two nations develop a planned and coordinated approach to the border's eventual reopening, said Dottie Gallagher, president of the Buffalo Niagara Partnership.
"I think that work has to start now because, with any luck, certainly by the fall we will be able to to reopen parts of some travel that's 'nonessential,' " she said. "I think, like everything else, it's probably going to be a phased-in approach. For example, people who own real estate on either side of the border may have a priority, people who have proof of vaccination may be able to travel for more reasons. This is what the U.S. and Canada need to figure out. What are our collective rules? What can we both live with?"
Trudeau also said in the briefing that he expected to speak with Biden late Friday. On the third day of his presidency, Biden is re-establishing the longstanding tradition whereby a new president's first diplomatic outreach is to the Canadian prime minister.
"We are allies, partners and friends," Trudeau said regarding the U.S.-Canada relationship. "Together we faced some of the greatest challenges the world has ever seen, so I know that we're ready to work shoulder-to-shoulder to defeat Covid-19 and rebuild economies that work for everyone. And this is something I look forward to discussing with President Biden when we speak on the phone later today."