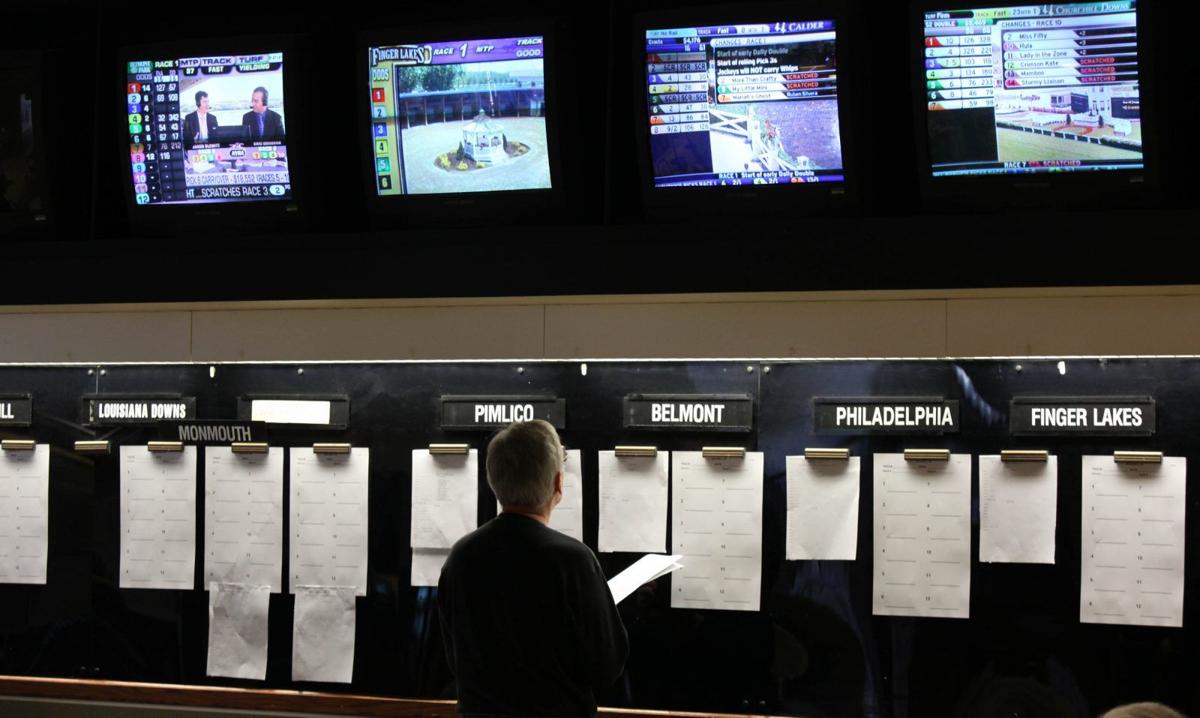 ALBANY – An effort to legalize sports gambling in New York died of multiple causes at the Capitol last week.
It was halted, in part, by opponents concerned about a dramatic new spread of wagering opportunities – but also because of battles among the biggest gambling interests in the state and nation.
And there were other factors.
A malaise by officials over the issue, notably by Gov. Andrew M. Cuomo; a remarkably unproductive end of the state legislative session; and little citizen engagement all contributed to stopping the expansion of sports gambling.
"The main reason was lack of consensus among the (gambling) industry members and also the elected officials," Mike Kane, executive director of the New York Gaming Association, a casino trade group, said of the measure's demise during the last couple days of the 2018 legislative session.
What's next is uncertain.
In a state saturated with gambling opportunities, especially during the past 10 years, it might seem easy to point to anti-gambling groups as the blocking force to defeat sports gambling in Albany. But those organizations admit they are overwhelmed by pro-gambling lobbyists and their clients. Moreover, gambling critics had little, if any, visible presence in the hallways against the battalion of lobbyists hired by casinos, tracks, OTB corporations, pro sports leagues and gambling companies from Malaysia to Great Britain.
No single cause
The U.S. Supreme Court in May ended a federal ban on sports gambling across the country. The decision came with five weeks left in the New York Legislature's 2018 session – an eternity in the way days and hours are counted at the Capitol.
But roadblocks came early. Cuomo signaled that the issue should be dealt with down the road, saying his administration would keep studying the matter. Still, his advisers – and the governor himself – would go on in the ensuing weeks to meet with advocates of the gambling push, including representatives of Major League Baseball only days before lawmakers left town.
Enter the Senate's dysfunction. Major, thorny bills became jammed in the Senate, where neither Democrats nor Republicans had enough votes to pass controversial issues. It was the result of a sudden 31-31 split in the party conference power structure, thanks to the abrupt departure of a GOP senator who decided to return to the Navy.
But there were more explanations.
Compare this fight to the 2016 successful effort to legalize daily fantasy sports contests. That year, the industry had been shut down by the state Attorney General's office. Companies, led by DraftKings and FanDuel, hired a who's who of lobbyists to help restart, and legalize, the contests. Many were the same players involved in this month's sports gambling effort.
But the tech-savvy companies in 2016 also enlisted their New York-based customers to engage in a furious sprint of citizen lobbying. In several weeks, more than 100,000 emails were sent to lawmakers, resulting in what many legislators today say resulted was the single-largest barrage of mail they had gotten in years on any topic.
This year's sports gambling effort had little citizen engagement. Perhaps 25,000 emails were sent to the 213 legislators, but few lawmakers even noted the outreach.
"There was a lot of outreach to my office" in 2016, Sen. Michael Ranzenhofer, a Williamsville Republican. "With sports gambling, I believe my constituents want it … but in terms of contacts with my office it has not been as strong."
Assemblyman Gary Pretlow, a Westchester County Democrat who sponsored the bill in the Assembly, had a simpler explanation for the lack of constituent outreach.
"Right now, everyone that's involved in sports betting has been doing it illegally," Pretlow said. "They're not going to call legislators and say, 'pass the bill to legalize it.' "
Enter: Money
Internal industry battles stalled efforts to present an early, united gambling and sports industry front to lawmakers and Cuomo.
"There were intra-industry battles, not only on how it should look but on how to cut up the (revenue) pie. That slowed down the momentum for sports betting," said Sen. John Bonacic, an Orange County Republican who sponsored the Senate bill.
Stakeholders were split over the extent to which online gambling should be permitted on sports contests. How the wagering system should be structured caused debate. Who should get what percentage of proceeds was a sticking point. Should OTBs and tracks be permitted to offer self-serve betting kiosks for sports wagering? Should gamblers have to register in person or online?
Legal issues raged. How could the state permit online sports betting, as well as the self-serve kiosks at OTB parlors and tracks, without asking lawmakers, and then voters statewide, to amend the constitution? Critics said the constitution was changed in 2013 to permit up to seven new commercial casinos. How, they asked, would permitting online gambling in New York State on a phone or tablet be permissible?
Further, Native American leaders said such online gambling would violate casino exclusivity deals three tribes, including the Seneca Nation of Indians, already have with the state.
Votes don't add up
Senate internal squabbles aside, sports gambling failed to hit a key number of supporters in the Assembly: 76. That's the number of votes needed to pass a bill in that house. It's also the number of Democrats that Speaker Carl Heastie says must, at a minimum, be on board with a measure in order for it to be brought to the floor. That's because he wants bills to get passed with a majority of Democratic votes without the need for any GOP help.
Proponents said they were nine votes short of that Democratic benchmark. Besides constitutional issues, a host of problems arose, including whether New York should be adding more gambling addicts to its citizenry. Another issue with some African-American lawmakers: Why should New York be doing anything to help the National Football League after its recent ruling to ban players from taking a knee during the playing of the national anthem? For lobbyists, it was an unexpected roadblock, and one that was not resolved.
Lawmakers also expressed reluctance with giving the NFL and other pro sports leagues any share of sports gambling proceeds. Leagues argued they deserved to share in the revenues to help, among other things, to pay for "integrity" expenses needed to police wagering activities to prevent any possible betting scandals.
In fact, the pro leagues were desperate to get a revenue share on sports bets in New York. Their efforts had already been blocked in other states that have approved or are moving to approve sports gambling, such as New Jersey. Get New York to go along with them and their odds of convincing other states to provide them with an "integrity fee" – later changed in the bill to "royalty fee" – could become easier. The death of the New York sports bill, insiders said, could have ramifications for the pro leagues going forward in this state and elsewhere.
What's next?
In 2013, when the state authorized an initial four new casino licenses, it also inserted a provision that would let those facilities offer sports gambling if the federal ban was ever lifted. Before that happens, the state's Gaming Commission needs to publish rules by which those activities will be regulated by New York. It hasn't done so, and an agency spokesman Thursday declined comment when asked when the rules might be published.
Some industry players believe Cuomo, in an election year, will push those regulations out in time for the start of the NFL season. Other industry players believe Cuomo will avoid the topic.
Native American tribes with casino compacts are also in line to offer sports gambling if the four non-Indian casinos are given the green light by the Gaming Commission. The Oneidas are working on space plans for sports bets at their casinos. The Seneca Nation for weeks has declined requests to discuss the topic. Some believe the tribes will have to re-negotiate existing gambling compacts with the state in order to offer sports gambling, though that issue is not certain.
Lawmakers say there just wasn't enough time to resolve the many complex twists of the sports gambling bill. "Eventually, it does pass,'' predicted Ranzenhofer.
When is the issue raised again? Perhaps in the 2019 budget fight, depending on whether Cuomo, or one of his challengers if they should win, want to push it.
"Hopefully, our organization can come to a consensus among our members about how it should proceed. I would hope by next year's budget there will be some plan put in place,'' said Kane from the group that represents track-based casinos, including those at Hamburg and Batavia, two of the new commercial casinos and an OTB on Long Island.
Bonacic, the Senate bill sponsor, said New York will now watch other states commence sports betting.
"We're always johnny-come-lately to the game," he said. "We've had missed opportunities in gaming for years, and this is just continuing the pattern."