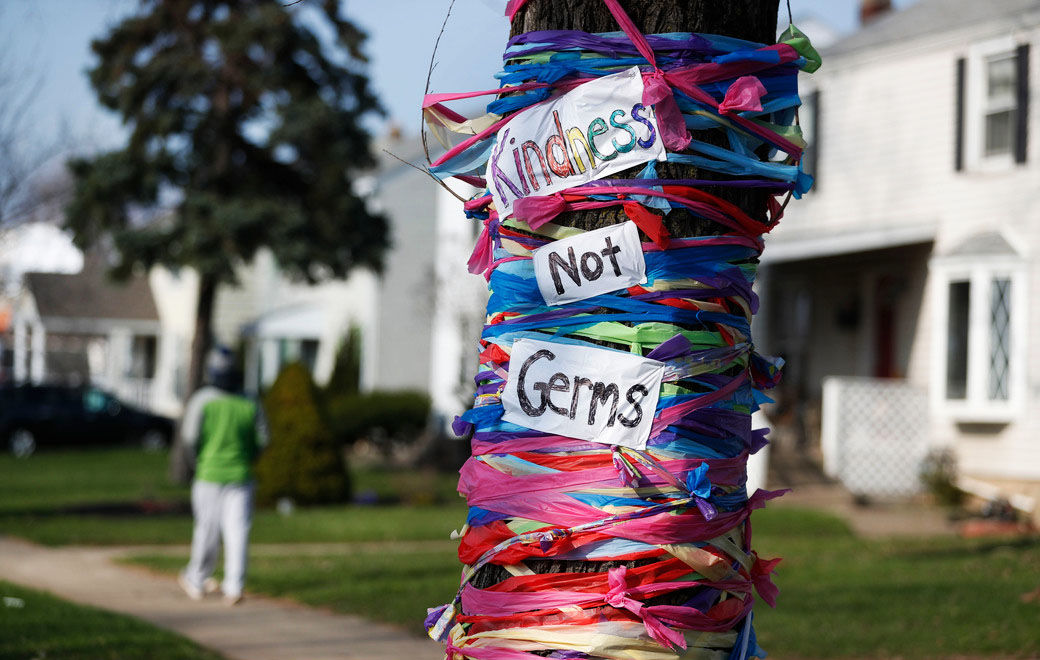 Erie County women who have tested positive for Covid-19 have so far tended to be younger adults or those over the age of 80.
Erie County men in their 50s and 60s more commonly tested positive than women in that age range, and men have died in greater numbers.
And in what is proving true in many communities, including Erie County, African Americans have died at a greater percentage from Covid-19 than those who are white.
With more than 1,500 confirmed cases of Covid-19 in Erie County and well over 50 deaths as of Friday, here is what we know.
More men have died
Since the very first death, more men have died of Covid-19 than women. When the demographic data of the first dozen deaths was released, men were dying at a ratio of 2 to 1.
That data has evened out considerably as more deaths have been reported, but as of Friday, men continued to comprise more than half of all Erie County deaths.
"There's some biologic plausibility to this," said Dr. Tom Russo, chief of infectious disease at the University at Buffalo Jacobs School of Medicine and Biomedical Sciences and staff physician at the Veterans Administration Hospital of Western New York. "There's a number of infections, historically, that women seem to do better than men."
Covid-19 data from China reported on Worldometer and data from other countries support that, Russo said.
"Women may have a better immune response to this," he said. "This is something we'll have to study as we move forward."
Another factor is the possibility that men are less likely to remain as healthy as women as they age and are more likely to have chronic health conditions in their later years. A Covid-19 infection may be only one contributing factor or "comorbidity" contributing to a person's death.
"In general, women are just in better shape than men as they get older," County Executive Mark Poloncarz said when early Covid-19 infection and death data was reported. "It's not rocket science to understand that women generally have less health issues – they're still going to have some – but they generally have less issues than males as they get older."
Men were outpacing women in confirmed Covid-19 infections until the last week. Now, testing shows more women have been confirmed positive overall, particularly between the ages of 20 and 50, and after age 80.
Men, meanwhile, showed much higher confirmed infection than women between the ages of 50 and 70.
It's hard to know if that data paints an accurate picture, however, since county testing is so limited and primarily restricted to essential personnel and medically fragile patients.
Children least affected
Erie County is following the worldwide pattern when it comes to those most and least susceptible to the new coronavirus. The older you are, the more susceptible to related illness and death.
Children are least susceptible. As of Friday, only five children under the age of 15 have had confirmed cases of Covid-19.
No one under 30 has died.
Roughly 90% of all Erie County deaths have occurred among those 60 and older. Those 80 and above account for more than 40% of all related deaths.
Diabetes and chronic respiratory and heart diseases are more common in the older population, Poloncarz said.
Local Covid-19 death reporting he has reviewed show the "vast majority" of those who died with the disease had other health risks and pre-existing conditions, he said.
More deaths among blacks
A breakdown of Erie County Covid-19 deaths by race through Friday showed that 30% of those who have died were black. That compares with a countywide African American population of 18%.
The death rate was similarly disproportionate when considering only the City of Buffalo's population. Black residents accounted for nearly two-thirds of all Covid-19 deaths despite accounting for just over one-third of the city population.
Some local leaders speculated that African American residents may comprise a larger percentage of essential personnel and health care workers and are therefore more exposed to the virus. Others have expressed concern about neighborhoods where poorer residents have higher health risks in general and are more susceptible to bad outcomes.
The relationship between race and death among Covid-19 patients also troubles leaders across the state and the nation, where similar patterns have been reported.
"It always seems the poorest people always pay the highest price," said Gov. Andrew M. Cuomo, referring to a chart showing the disproportionate deaths among blacks and Hispanics statewide. "Why is that? Let's figure out."