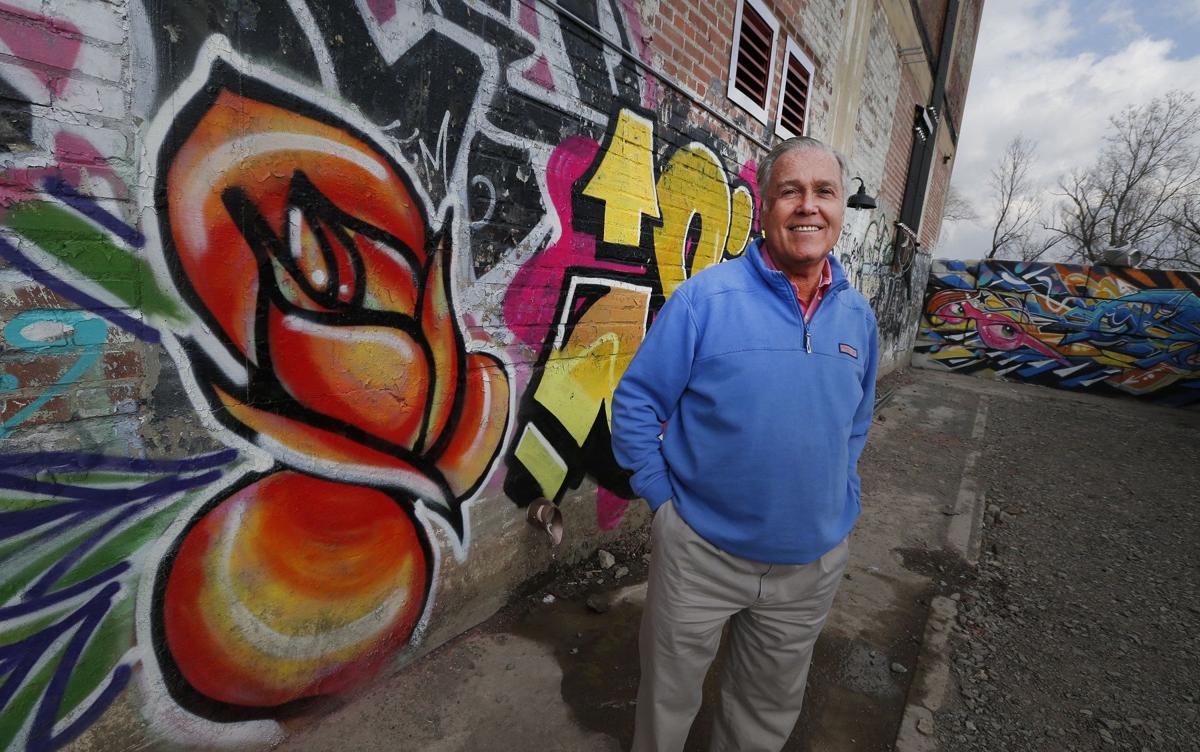 WASHINGTON – Businesspeople in Buffalo and beyond fear that the nation's economic recovery from the coronavirus crisis could be derailed by something as American as apple pie: lawsuits.
And that fear has produced a stalemate in Congress over a fourth major Covid-19 rescue package, this one aimed at bailing out states and localities – like New York and Buffalo – that are falling deep into the red.
Senate Minority Leader Mitch McConnell, a Kentucky Republican, insists that Congress focus on liability reform in hopes of avoiding "a lawsuit pandemic."
Democrats disagree, saying Republicans want to give a break to businesses that leave their customers or workers exposed to the coronavirus.
Stuck in that stalemate are not only cash-poor states and localities, but also businesspeople like Rocco Termini of Buffalo.
The owner of Tappo restaurant and Thin Man Breweries, Termini worries that the virus could get him sued through no fault of his own if a customer walks in and starts spreading the coronavirus.
"We're taking on all this added liability when there's really nothing we can do," he said. "We can have the cleanest, the most sterile restaurant in the city, and still someone can come in there and it's our responsibility."
At the same time, Termini said that if a business endangered people,"you shouldn't get off scot-free."
The answer, he said, is a middle ground – a law that protects employers from frivolous Covid-19 lawsuits, but that allows victims to sue those who allow the virus to spread.
But as America reopens and employers take on that added risk, it's unclear whether Congress can find that middle ground.
Frivolous lawsuits?
Lawsuits are likely to spring from the 28,100 deaths at nursing homes nationwide, but not necessarily in New York, where the State Legislature approved liability protections for health care providers. Lawyers who represent small businesses now want those protections extended to employers that might get hit with lawsuits claiming people contracted Covid-19 on their premises.
"I would agree in general that there probably should be some legislation that would provide a safe harbor for businesses that are opening and following the guidelines that are issued by local, state and federal government," said Jeffrey Reina, Termini's lawyer.
Anyone trying to prove in court that he or she contracted Covid-19 in a particular place would have a hard time doing it, said Buffalo trial lawyer Florina Altshiler. They would have to prove that the business where they supposedly got Covid had a duty to offer protections that weren't offered – and that that's the reason the person got sick.
"And frankly, I don't see how anyone who contracts Covid can establish that the reason that they got Covid is from a specific restaurant that they visited, versus a grocery store or Home Depot or the bank or just seeing a second cousin that visited their house," Altshiler said.
But lawsuits can cause expensive damage to businesses even if they are destined to fail in court, said Karen Harned, executive director of the National Federation of Independent Business Small Business Legal Center.
"Bottom-feeders of the trial bar...will literally extort our members and say, 'We're going to take you to court unless you give us X amount of money,' " Harned said last week on a webinar on the liability issue sponsored by the Bipartisan Policy Center.
Harned noted that 70% of the small businesses her group surveyed recently said they were worried about getting sued if they opened during the pandemic.
Edward Steinberg, president-elect of the New York State Trial Lawyers Association, countered by saying that corporate America's attempt to win a liability shield would hurt workers and complicate efforts to restart the economy.
"Big businesses aiming to shirk responsibility and shift costs onto workers will make it harder to get Western New York up and running," Steinberg said.
Endangering workers?
Hovering over the head of every business that reopens is a series of true horror stories spilling out of America's slaughterhouses. As of Thursday, at least 15,800 employees at 193 meatpacking plants nationwide have tested positive for the coronavirus, according to the Midwest Center for Investigative Reporting. At least 63 workers have died.
That's what can happen when workers crowd together in tight quarters without protection during a pandemic. Workers' rights advocates say that shouldn't be happening – and employers should bear the responsibility when it does.
"Businesses need to think about how they can reduce their liability not by getting immunity from it, but by protecting their workforce," said Germaine Harnden, executive director of the Western New York Council on Occupational Safety and Health.
Harnden's group was one of 20 labor, environmental and legal organizations that recently wrote to Gov. Andrew M. Cuomo to ask him to oppose liability protections for employers.
A coalition of 19 business interests wrote to Cuomo, too – to ask that he push for state-level liability reforms. Those business groups fear a rash of worker's compensation claims and lawsuits unless businesses receive such protection.
The Buffalo Niagara Partnership was among the groups signing that letter. Its president and CEO, Dottie Gallagher, stressed the business community was not working to shield companies that fail to follow government-recommended precautions against the coronavirus.
"Those businesses that are not in compliance should not be covered by any liability protection," Gallagher said. "This is really about a business that does everything it should be doing and does it consistently. They should have protection under the law."
The view from D.C.
The liability issue is taking center stage not in Albany, but in the nation's capital.
"I think everyone is discussing the question of liability and how that's going to impact opening up," said Rep. Tom Reed, a Corning Republican.
So far, though, Republicans and Democrats couldn't be farther apart on the issue.
McConnell, the Republican Senate leader, insists that liability reform be a centerpiece of the next big round of Covid-19 legislation.
"A second epidemic of frivolous lawsuits could follow the actual pandemic and crush our recovery before it begins," he said on the Senate floor earlier this month.
Hearing that, Senate Minority Leader Charles E. Schumer was aghast.
"We have people starving. We have people being kicked out of their homes, and he's worried about a big businessman being sued because he's let one of his workers be susceptible to Covid," Schumer, a New York Democrat, told reporters.
Rep. Brian Higgins, a Buffalo Democrat, acknowledged the liability issue would come before Congress – but said it shouldn't stand in the way of something far more urgent.
"I think there is an immediate demand for disaster relief that has not found its way to the states and localities," he said.
Reed, one of the rare Republicans pushing for aid to states and localities, said liability reform will have to be part of the next big coronavirus bill to get through the Senate.
The answer, then, is for Congress to compromise – to structure legislation that protects employers that work to keep people safe, but that leaves room for victims to sue the bad guys, said Jason Grumet, president of the Bipartisan Policy Center.