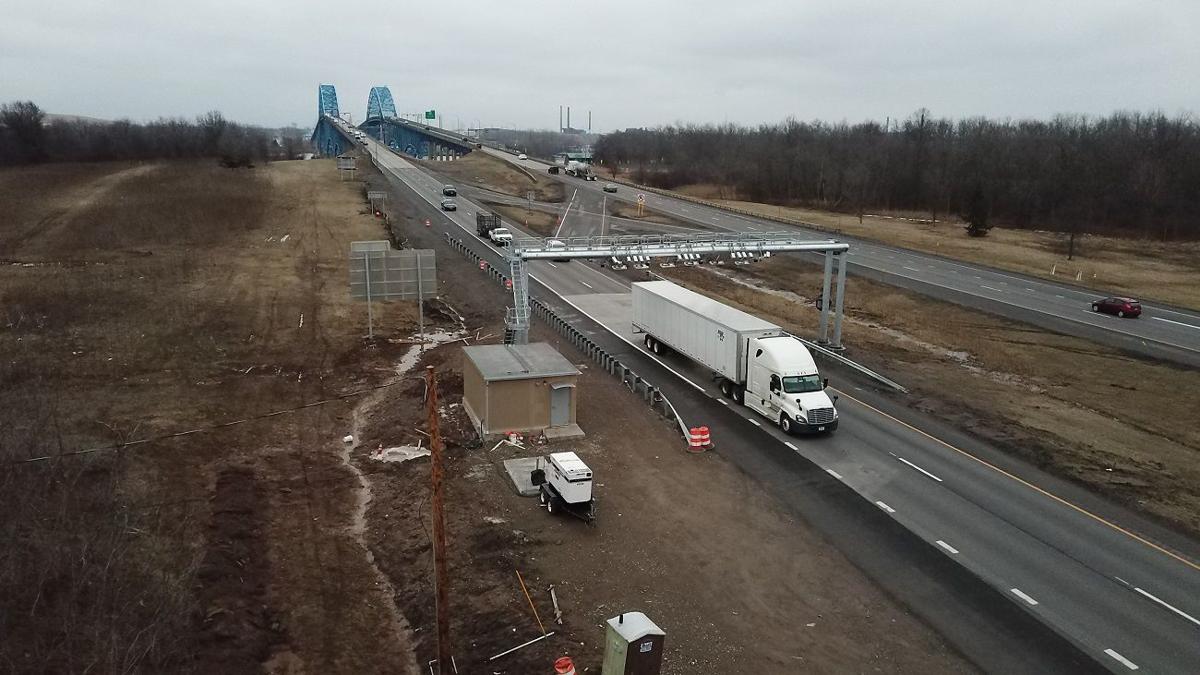 If you don't have an E-ZPass, you'll have to pay more for Thruway tolls in the future, the Thruway Authority recently announced. As part of its transition to cashless tolling, the state authority's board of directors approved higher rates for drivers who either don't have E-ZPass or use a tag from another state.
From Marci Ann: I drive the Thruway maybe twice a year. Trying to force me to purchase an E-ZPass or pay an exorbitant fee is outrageous! Where is the exception for "occasional" drivers?
There's no exception for any kind of driver who still wants to pay cash, because eventually there will be no one to collect that toll. This increase comes in the midst of New York State's move to cashless tolling, which will replace conventional toll booths and workers with an automated tag- and plate-reading system. Painful as the initial adjustment may be, that system does promise significant benefits when it works – including reduced congestion, reduced traffic pollution and fewer adverse health effects in people living near toll plazas.
Compared with other states, New York makes it pretty cheap to get an E-ZPass tag. Under the standard E-ZPass program, which links the tag to your credit card, drivers pay $25 for both the unit and get $25 of toll credit, which has no expiration. Through another E-ZPass program called Pay Per Trip, drivers can also link their tag to a checking account and pay for tolls as they accrue, without carrying a prepaid balance. (There can, however, be some other fees associated with E-ZPass – and those can add up on unsuspecting motorists.)
Notably, most drivers in New York State already use E-ZPass. In September, the most recent month for which data are available, E-ZPass covered 79 percent of all Thruway trips.
From Bethany Hannan: Why the extra charge for E-ZPass from other states?
In a nutshell: Because they can. E-ZPass is active in 16 states, and each state's tolling authority has discretion to charge higher tolls to out-of-state drivers. New York already does this, in fact, by charging out-of-state E-ZPass users a higher cash toll rate at many bridges and tunnels and by granting a 5% discount on New York Thruways to in-state E-ZPass users.
E-ZPass has no residency requirements, however – you can buy a tag from any state you wish. So there's nothing stopping a commuter in Newark or Bradford from buying a New York State E-ZPass and avoiding the out-of-state premium. New York also offers some discount programs to its tag-holders.
From Ro Raymondo: Is there an E-ZPass you can get that can be used for all states, or do you have to get one for each state that you travel?
Your E-ZPass will work in all 16 states that use the system, regardless of where you purchased it. That said, some states charge higher tolls to out-of-state tags, as discussed above – so if you travel often between E-ZPass states, it might be worth owning more than one. An index of all toll authorities that accept E-ZPass is available at E-ZPassNY.com.
From Matt Kubacki: What are these tolls even paying for anymore?
More than 2,800 lane-miles of highway, 814 bridges and 59 interchanges – plus assorted service areas, message signs, traffic cameras and roadway equipment. Thruway maintenance is supported almost entirely by toll revenues, according to the Thruway Authority.
On top of that, the increase will help cover the cost of cashless tolling. To make the switch, the Thruway Authority needs to install new equipment and remove old plazas at 52 Thruway exchanges, which is expected to total more than $355 million.
From John Canestaro: Is there going to be a tipping option, too?
No, because there will be no one to tip. Once cashless tolling is in place, motorists will pay tolls by driving under a bridge-like structure called a gantry, which either reads your E-ZPass tag, if you have one, or photographs your license plate to mail a bill, if you don't. Toll plazas will then be "removed in phases," potentially starting as early as 2021.
The Thruway Authority says it has been working since January 2018 to connect current toll workers with other "professional career opportunities and potential career paths." The New York Times reported in July that there are still 1,200 toll workers in the state Thruway system.