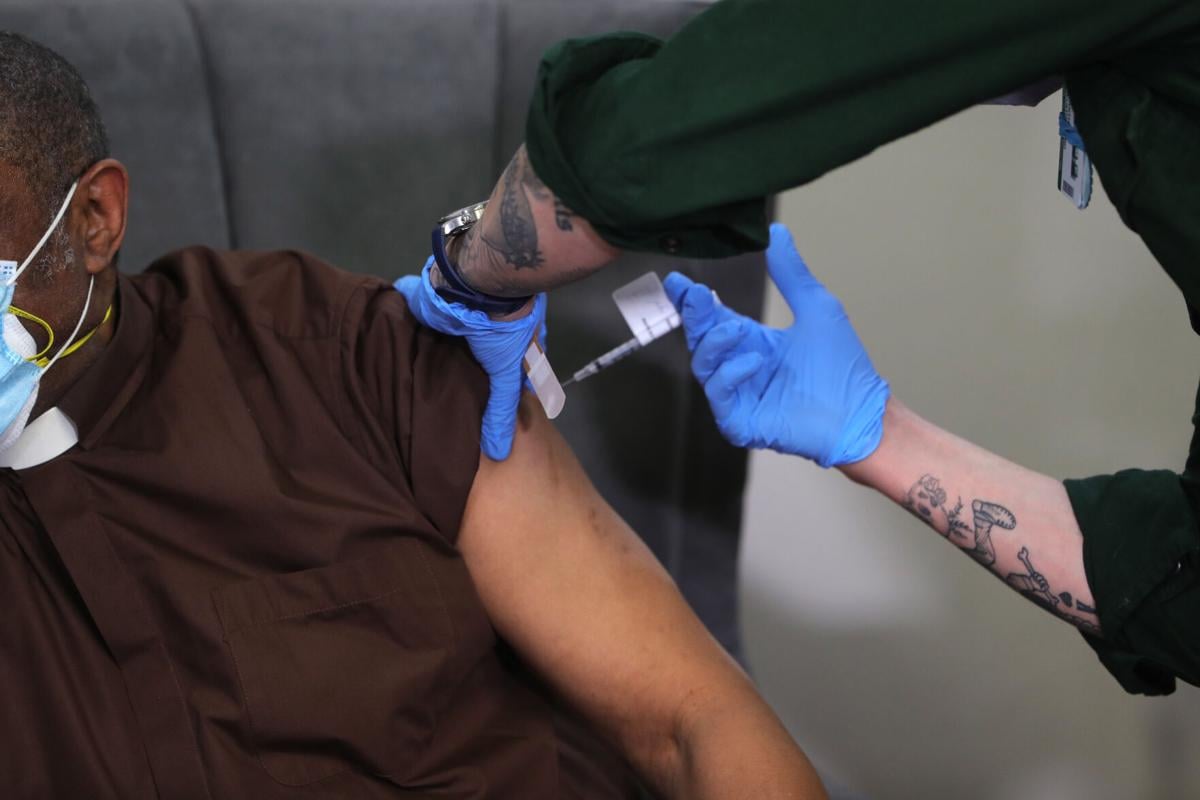 In a state of more than 19 million people, it is easy for 46,700 residents of Allegany County to feel overlooked.
But an annoyance in normal times can have deadly consequences during a public health crisis.
Allegany County has the lowest Covid-19 vaccination rate among New York's 62 counties, but it is one of a number of rural counties in the state where vaccination rates lag their more populated peers. Local observers say that the state has not made delivering vaccines to rural communities a priority and residents face difficulties navigating online appointments, among other challenges.
"It seems that Allegany County was last to receive adequate testing supplies and now, again, last to receive vaccines," Amanda Joyce-Phelps, director of the Allegany County United Way, wrote in letter to Gov. Andrew M. Cuomo pleading for help.
Experts say the disparity in providing vaccinations is only the latest example of the rural-urban divide when it comes to the delivery of health care, with rural hospitals shrinking or closing and fewer doctors and specialists to serve a population that has less access to cutting-edge medical technology.
In Allegany County, only 3,500 people – or roughly 9% of all adult residents – had received at least one dose of the Covid-19 vaccine as of Feb. 23.
And they warn that rural communities are more vulnerable to the virus because they have higher-than-average rates of poverty, smoking and obesity, and their residents are older than the typical New Yorker.
"People in rural areas can't afford to get sick with this," said Meredith Field, an assistant professor of sociology at Alfred University who researches access to health care in less-populated communities.
Allegany County has recorded 2,943 Covid-19 cases and 55 deaths since the pandemic began.
As of Monday, just 4,552 of 37,247 adults living in Allegany County had received at least their first dose of the Covid-19 vaccine, state data show. That rate of 12.2% is the lowest for any county in New York and below the statewide average of 14.8%. Another rural county in the region, Cattaraugus, ranks 53rd at 15.2%, while Chautauqua County is 43rd at 16.9%.
The two more populated counties in the area, Erie and Niagara, are 31st and 44th, respectively.
"Doctors know their patients, they're trusted by their patients and they know who is in the highest category of need," one local doctor said.
Looking at residents who received both vaccine doses, Allegany County is second from the bottom, at 6.1% of its adult population, and below the state average of 8.1%. Delaware, a rural county in the Southern Tier, has the lowest rate at 6.05%.
Allegany County Health Department representatives and County Administrator Carissa Knapp did not respond to a request for comment.
The data don't track strictly along urban and rural lines. The heavily populated New York City borough of Brooklyn has the state's third-lowest rate of one and both vaccination doses. And Hamilton County, New York's least-populated county with just 3,890 adult residents, has by far the state's highest performance in both categories.
Still, experts say, Allegany and other rural counties must overcome obstacles that some more populated counties do not face in getting their residents vaccinated against Covid-19.
High-speed internet is not readily available in wide swaths of those counties, community leaders said, and where it is, many of the counties' senior residents are not able to smoothly navigate the state's online-based program for making vaccine appointments.
More than 128,800 Western New Yorkers have contracted Covid-19 since March 2020 and 2,515 ha…
"I think the state system of having this all be online didn't work very well for the elderly," said Dr. AnnMarie Zimmermann, medical director of Universal Primary Care, a community health center with locations throughout the Southern Tier, and a member of the University at Buffalo's family medicine rural health residency program.
As her practice has gotten vaccine doses, staff has called in senior patients and, in some cases, helped them register on office computers.
Those who can get an appointment often must travel 80 or more miles to a vaccine clinic in Buffalo or Rochester, a challenge in communities where some lack access to reliable transportation.
Allegany County health officials have said that they are not getting enough vaccine doses from the state, which itself says it is not getting sufficient supply from the federal government to pass along. Those appointments that do become available go quickly, Joyce-Phelps said.
Originally open only to residents of 10 ZIP codes in Buffalo and Cheektowaga, the site will soon book Covid-19 vaccinations appointments for all eligible Erie County residents.
Eva Benedict, president and CEO of Jones Memorial Hospital in Wellsville, said that the county and hospital are ready to distribute the vaccine in larger quantities as soon as they can get it.
"We're hopeful to rectify our low percentage," she said, adding, "We have plenty of capacity to administer more."
Rural residents are more vulnerable to the virus because of their higher-than-average age and levels of obesity, smoking, diabetes, heart disease and other conditions, medical professionals said.
The state, in trying to get doses to the public in a way that is fair and equitable, has made it a point to establish vaccine clinics at sites intended to reach Blacks, Latinos and Native Americans, among other populations hard hit by the virus.
But, Alfred University's Field said, the state "completely missed" residents living outside the state's population centers who also struggle with poverty and face disparities in accessing health care. For example, 18% of Allegany County residents live in poverty, Census data show, compared to 13% in Erie County. 
NBC News last week reported that the Cuomo administration objected to locating one of four vaccination clinics planned for upstate New York in Chautauqua County. The county ranked high on a "social vulnerability index" that federal public health officials relied on in recommending sites for the clinics, which can administer up to 1,000 doses per day.
"Instead," the network reported, "the 'federally supported' facilities are scheduled to open the first week of March in Buffalo, Rochester, Albany and Yonkers, all of which are in counties that are more heavily populated, more heavily minority and more politically crucial to Democrats than Chautauqua County."
The Buffalo clinic starts Wednesday at the Delavan-Grider Community Center. 
State Sen. George Borrello, a Republican who represents a sweeping section of the Southern Tier, in separate statements blasted the decision on the Chautauqua County clinic and, later, urged Cuomo and the state Health Department to set up a state vaccine clinic in Allegany County.
"We need to redefine or expand what is classified as an underserved community to include rural regions of New York State and respond with a plan that will speed vaccination in these areas," he said.
Erin Silk, a spokeswoman for the state Health Department, said in an email: "We're working on standing up new vaccination sites for Allegany County residents, as part of our efforts to reach communities where access is low, hesitancy rates are high, or vaccination rates are below average. And we will continue to expand the network of vaccine sites as the federal government increases the supply of vaccines."