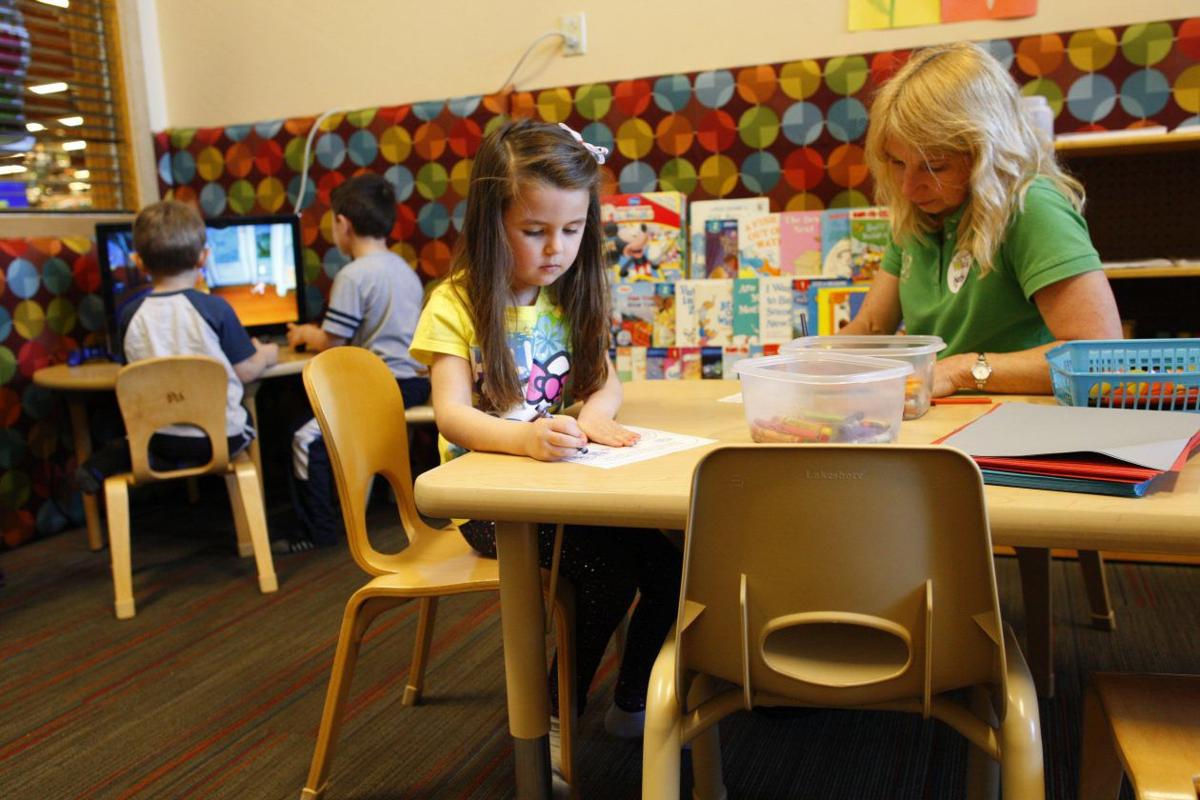 Finding a reliable baby sitter can be hard, especially one who works for free while you shop for groceries.
It will be harder next month when Wegmans closes its last Wkids location in the region at its store on Alberta Drive in Amherst.
Parents and caregivers could shop without interruption after dropping off their children at Wkids. But Wegmans officials say the service, offered for decades, isn't as popular as it used to be, so the chain will put the former Wkids space in its stores to other uses.
Further, they said, Wegmans will encourage families to shop together and focus on programs that parents can do with their kids, such as in-store yoga, cooking classes and movie nights.
"Wegmans really wants to be the most fun place to shop for families with kids," said Michele Mehaffy, the chain's consumer affairs manager in Buffalo.
Wegmans' move comes shortly after Tops Markets closed the Tree House children's play area at its store on Sheridan Drive in the Town of Tonawanda – the last of its kind. Kids could scamper around and climb on gym equipment as their parents looked on or while a store employee was on duty.
Tops will open a new coffee bar in the space, a company spokeswoman said.
An industry expert isn't surprised by the shift in direction at Wegmans and Tops, saying grocery chains in the United States and around the globe are moving away from offering in-store child care services and children's play areas.
Stores want to get children out into the aisles with their families, where they can learn lessons about healthy eating and actively participate in the ritual of food shopping, said Burt P. Flickinger III, a Buffalo native and managing director at retail consultant Strategic Resource Group in New York City.
"The world's changed," Flickinger said.  "The children want to learn to shop."
The Wkids concept was a notable innovation from the Wegman family, he said.
Wkids offered free supervision of children between the ages of 3 and 9 for up to two hours while parents shopped or used the store's café. The Alberta Drive location, for example, has books, games and toys to play with and video-game systems that are popular with the younger set.
Mehaffy said at its peak, in the early 2000s, 27 stores had a Wkids on-site, but the company stopped adding them to new stores and the number in this area dwindled to just two as of late last year. The chain now has about 100 stores, so most never had a Wkids, Mehaffy said.
Wegmans closed the Wkids at its McKinley Parkway store in Hamburg last November, to make more room for the area where Instacart groceries are prepared for pickup or delivery.
The Alberta Drive Wkids, located next to the customer service counter, will close June 2 so the store's pharmacy can move there temporarily. The company already has decided it won't reopen the Wkids when the pharmacy moves back to its renovated and expanded space.
Parents dropping off children at Alberta Drive in recent weeks have received a letter notifying them of the closing.
After it closes, just two stores in the Rochester area and four in Pennsylvania will have Wkids.
Instead, Wegmans now promotes a group of Family Experience programs. They include kid-friendly movie nights, kids' cooking classes and yoga sessions, special events for Mother's Day and other holidays, story times and painting nights.
"Certainly we're finding space in our current store footprint to bring more services that are now in greater demand," Mehaffy said. "Of course, these happen to be services that many families use. To be honest, the number of families using the Wkids service has steadily declined over the past several years."
Tops built its first children's Playland at a store on Transit Road in Lancaster in 1999. The indoor playground was open to kids who were at least 3 years old but under 4 feet tall.
A company representative said the play areas weren't intended as baby-sitting services but parents could leave a child under the supervision of a worker at the Tops Tree House on Sheridan Drive at Delaware Road.
By early this year, that was the last in-store play area remaining. It opened with the store in 2000 and closed April 20.
"I know that play area was closed down because it wasn't heavily used," said Tops spokeswoman Kathy Romanowski Sautter.
Tops plans to use the space for additional customer seating and a coffee shop, perhaps a Spot Coffee, but nothing has been decided and other possible uses for the space could emerge, Sautter said.
At Dash's Market, none of the chain's four stores has a child care area, including the new store that opened Wednesday on Hertel Avenue. Owner Joe Dash said customers haven't clamored for the service and he views it as a potential liability if a child gets hurt in his care. Also, he said he wonders how many parents would eagerly leave their child in the care of a stranger.
Flickinger, the grocery industry analyst, said national chains that offered free baby-sitting are scaling back on those services. Giant Eagle, for one, closed more than half of its Eagle's Nest child drop-off locations in 2014, according to the Akron Beacon-Journal.
The companies are turning away from dedicated spaces for children to play so they can put that space to more profitable use and to better meet the needs of customers, he said.
Shoppers want larger café seating areas, for example, and to expose their children to some of the "retail theater" offered in the aisles of the best-run stores, Flickinger said.
"This is all by customer request," he said.