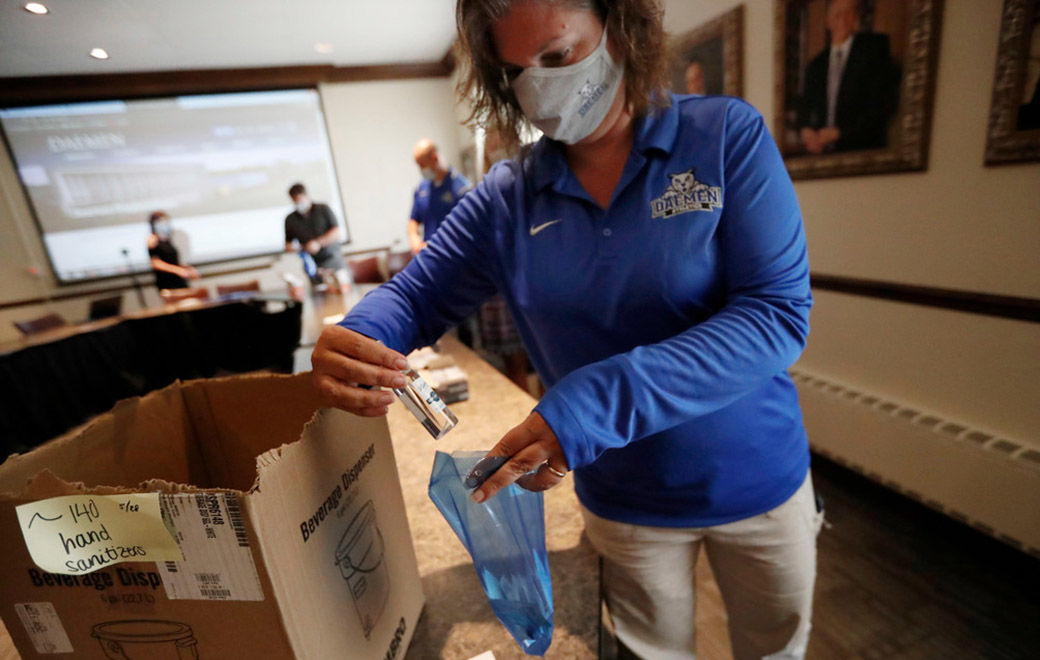 As students returned to campus, Daemen College leaders debated how the college should inform its community about any spread of Covid-19 there.
In the end, the college published on its website a dashboard that shows the public its Covid-19 data, including the number of positive tests on campus.
"I don't want anyone coming here and saying, 'You're hiding numbers.' There's always the potential of that," said Greg Nayor, Daemen's vice president for strategic initiatives. "We know we're going to have positive tests, and we know that if there is a major outbreak, we can inform people."
Across the country, colleges and universities are being closely watched as potential hot spots, and Gov. Andrew Cuomo has set strict rules for public and private colleges in New York State to switch to remote learning if more than 100 cases develop on campus.
But how and when public and private colleges make Covid-19 data public differs widely.
New York State is requiring each of the 64 SUNY colleges and universities to publicly report the number of students and employees who have tested positive every 24 hours, as well as the number of students in quarantine. The information is placed on a public state website.
While private colleges are bound by the same state rules on when to shut down, they are not required to publicly share information about their Covid-19 cases on the state's website. As a result, area colleges have taken different approaches, with some creating public dashboards and others keeping access to the information within their campus communities.
Like Daemen, St. Bonaventure University posts its Covid-19 case data on a public online dashboard. Canisius College emails its students Covid-19 statistics on a weekly basis, while Niagara University requires an employee or student login to access its Covid-19 data portal. 
In-person and remote classes began last Monday on Daemen's campus in Amherst, and the college has only one case involving a student who lives off campus, according to the school's website. Daemen's dashboard also includes the number of Covid-19 tests that have been administered to faculty, staff and students, and the number of antibody tests that have been administered to athletes, residential students and students who were in clinical education programs.
Nayor said Daemen updates its dashboard three times a week, which coincides with the number of times the school's emergency response team meets.
Tom Missel, chief communications officer at St. Bonaventure, said the school's dashboard is updated when new cases arise among students, faculty and staff members. As of Friday, St. Bonaventure has had only three cases since Aug. 1, including an athlete who tested positive for Covid-19, and subsequently tested negative in two further tests.
"We decided very early on in the summer, after town halls with students and parents, and we were very candid that we wanted to be transparent," Missel said. "We didn't want people thinking, 'What's going on there?'
"Part of the reason we wanted to do this was that we didn't want to convey panic. People are spending a good chunk of money to send their kids to college here, so we need to be honest with them."
St. Bonaventure communicated to its campus community its first positive test last week, but will report subsequent Covid-19 cases on its online dashboard.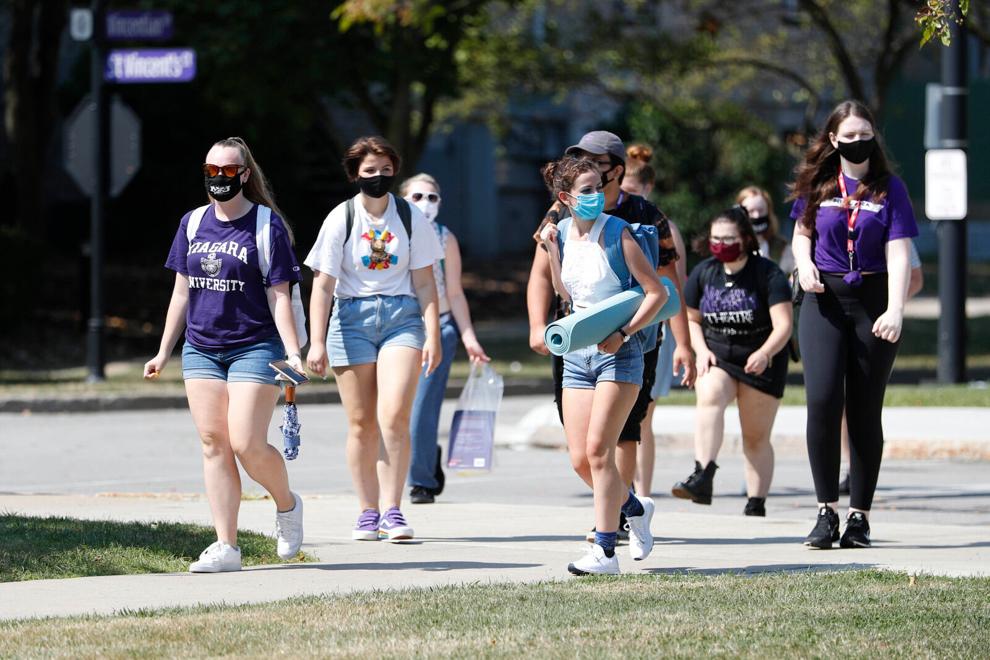 Adrienne Kasbaum, Niagara's director of student health and wellness, said the school's dashboard includes the number of tests that have been administered, the number of positive tests in the campus community, the number of people in quarantine, the number of people in isolation and the number of people who have completed a daily screening.
A Niagara spokesperson said that the dashboard will not be made public, for now.
"Right now, the dashboard is for Niagara's community," Kasbaum said. "We want to be transparent with the Niagara community about our Covid-19 footprint."
Kasbaum told The Buffalo News that since the school year began, Niagara has had five confirmed Covid-19 cases, with four recoveries and one still in isolation. Four of the five cases, she said, came from off-campus screenings.
She also said the dashboard is shared daily with the Niagara County Department of Health. Unlike Erie County's Covid-19 locator map, which designates areas by ZIP code and by municipal area, Niagara County's map only designates by municipal area.
While there is not an online Covid-19 dashboard at Canisius College, Daniel Dentino, the vice president for student affairs, said members of the college community are emailed weekly statistics regarding Covid-19 on campus. Those statistics include the number of positive student, faculty and staff cases; the number of hospitalizations, the number of students in quarantine and the number of students in isolation on and off campus and the number of students that have been released from quarantine or isolation.
"The rumor mill is very robust, so we thought, in discussions with our recovery task force, the best way to communicate would be emailing every week, to students, faculty and staff, and giving an update every week with the information at hand, and walking campus," Dentino said. "I've spent a lot of my time walking through campus, answering questions and trying to put myself out there.
"Instead of putting a dashboard together where you log in and check it out, it's better, in my mind, to send out communication. It's more personal, and it's been pretty well-received."
Dentino said that as of Friday, Canisius had four active off-campus cases, and one on-campus case, and he said there have been no cases among Canisius' faculty and staff.
"There was no debate as to do this," Dentino said. "In order to be successful, we have to be transparent. If it was perceived that we were hiding something, we wouldn't get buy-in, for all the things we're asking faculty, staff and students to do to keep themselves safe and to keep the community safe."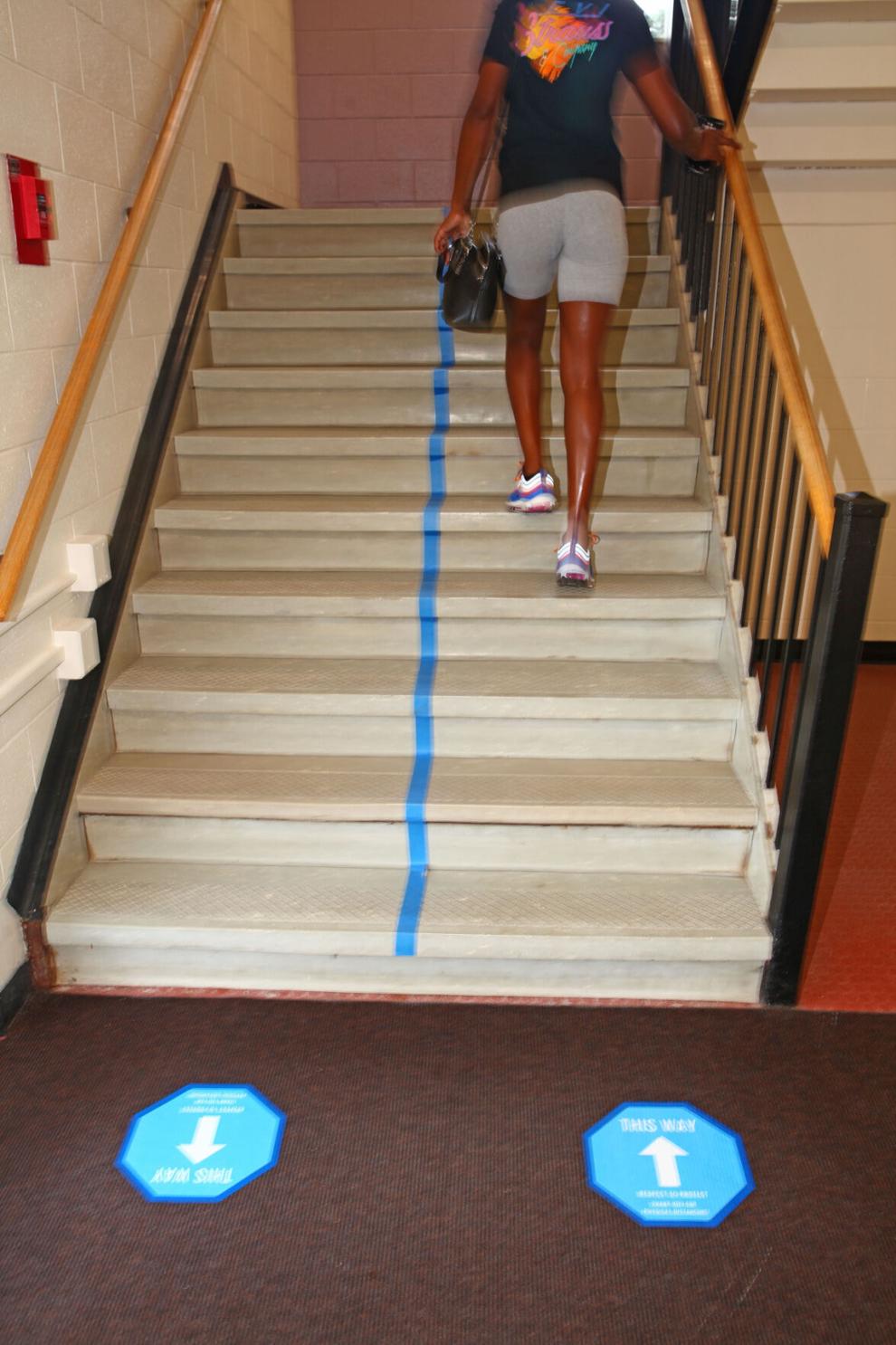 At Daemen, Nayor also sees the dashboard and its transparency as a component in a bigger plan – to create a safe learning and living atmosphere during a pandemic.
"The reality is that when you have people in a community, you are bound to have the potential for people to become infected," Nayor said.
"But what Daemen has done in the beginning is make a plan how to do this – and do it in the best possible way. We have tested everyone. We've staggered move-ins on campus. We quarantined everyone who moved in from out of state. We've enforced guidelines daily, to create a positive atmosphere. If you're being as proactive as you can, you have the opportunity to have a safe environment."