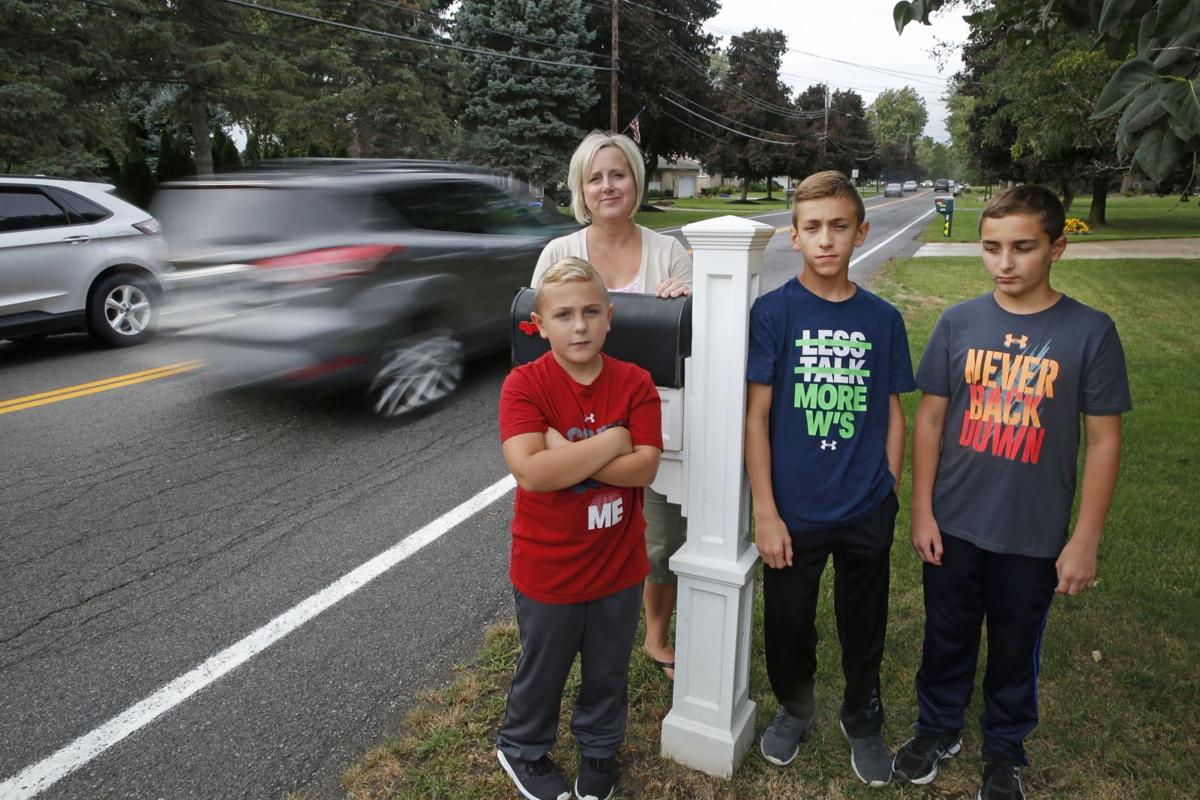 The long-awaited replacement of waterlines – some dating back to 1929 – did nothing to alleviate the low water pressure experienced by residents in a Lancaster neighborhood, or the nagging concern over safety and quality of life issues.
"Lancaster wants to continue moving up and up, to be a place in Erie County where people want to put down roots, but we don't have adequate services for our own residents," said Jennifer Tulumello, 48, who lives in Bowmansville with her husband and three children.
Town growth has come with problems other communities experience when services are not adequate to serve neighborhoods in which the number of homes has increased many times over. It leads to traffic volume, unexpected flooding, noise and, in Lancaster's case, negligible water pressure.
Tulumello, like other residents, believed the water pressure would be relieved after the town replaced old water lines. They are now being told the replacement completed last summer was never intended to alleviate pressure problems.
"Water lines have nothing to do with the pressure," Town Engineer Edward Schiller said. "Sometimes people don't get that. The lines that were in there were old, they were 6-inch lines, and they were replaced with 8-inch lines.
"The new lines will deliver more volume, but one does not equate to the other, so the pressure will not change," Schiller said. "We were clear on that from day one, that we were addressing an issue of volume, but most lay people do not make the distinction."
Tulumello attends meetings of the Lancaster Town Board, where residents have complained about the inadequate water pressure since a house fire in 2018 on Pleasant View Drive. Fire hydrants failed to deliver enough water to quell the flames at a residence that was declared a total loss.
The memories linger, as do the water problems.
"It's an inconvenience to wash dishes twice or to wash your hands while someone takes a shower," Tulumello said. "What's going to happen in the summer? In periods of high usage, are we going to have a trickle or drops? We need to have reliable water service."
Service lines, the lines that carry water to individual homes, could be part of the problem, the town engineer initially said.
"Once it leaves the curb and goes into the house, the homeowner has their own service line," Schiller said. "There are a lot of issues affecting water besides its delivery to the curb."
Water pressure is regulated systemwide by the Erie County Water Authority through more than 50 pressure zones located within the county, said Leonard Kowalski, executive engineer for the water agency.
Water pressure, according to online sources, is the amount of force from the water main into your home. It is measured in pounds per square inch (PSI). Normal water pressure is typically between 30 and 80 PSI.
"Pressure is typically around the low 40s, a level that people may not be happy with," Kowalski said. "Just south of Pleasant View, there's a different zone, where they are around 48. Typically, people would be looking for 60 range. The next step would be to create a model internally to see if we can move some valves around and change pressure zones. Right now, we are looking to move some of the distribution mains into a different pressure zone to increase flow and pressure."
No timetable has been released on when the upcoming change will be implemented, Kowalski said.
A meeting between Schiller and Kowalski is scheduled for early this week at the Water Authority Service Center in Cheektowaga.
Residents, meanwhile, fear that another fire could occur before the water pressure problem is rectified.
"First and foremost, it is a safety issue," Tulumello said. "If another fire breaks out in the neighborhood, will firefighters have an adequate supply of water, and will there be enough pressure?"