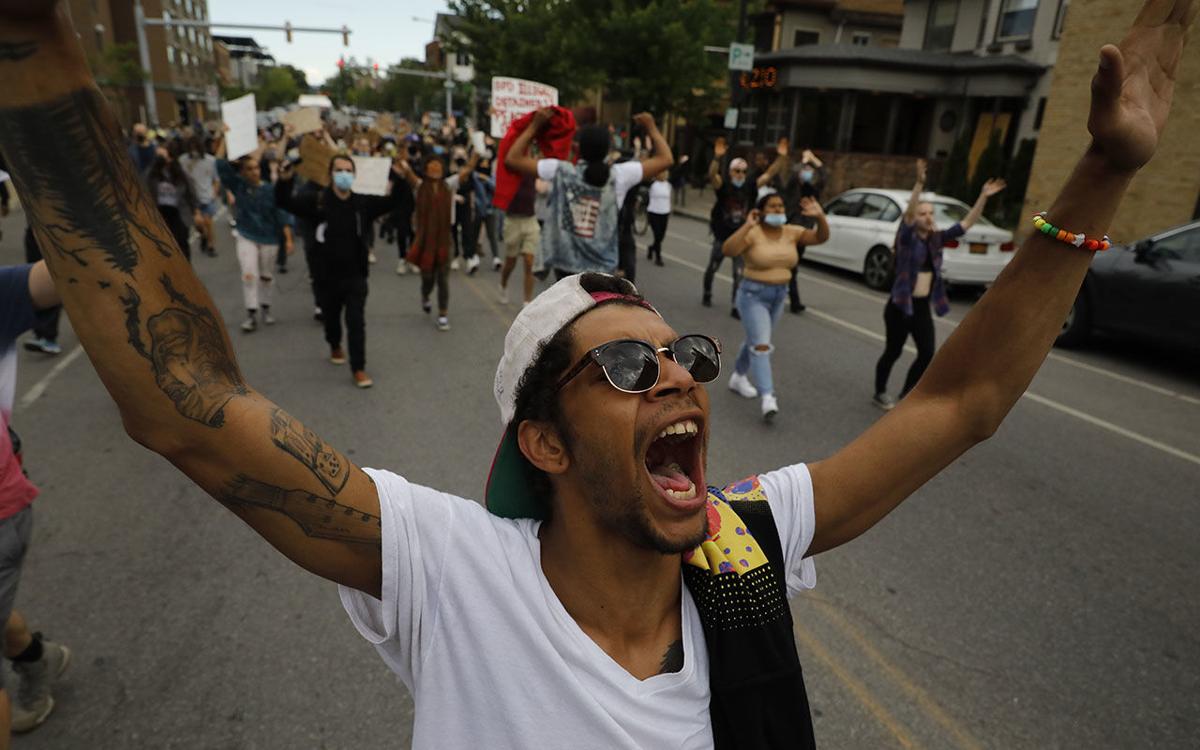 A large group protesting police brutality in the wake of the arrests of demonstrators camped in Niagara Square staged a march and motorcade to Mayor Byron W. Brown's home in the Hamlin Park neighborhood Wednesday evening, chanting and carrying homemade signs.
Video captured by an Investigative Post reporter showed Buffalo police officers holding back protesters and escorting the mayor to a waiting car, which drove him away.
The group, estimated at up to 100, had marched from downtown Buffalo up Elmwood Avenue to Bidwell Parkway, then proceeded to the mayor's residence near Canisius College. From there, they returned to Niagara Square at nightfall.
About 100 protesters are marching in Elmwood/Bidwell area. They're walking in the street but it's pretty calm. They apparently walked up here from Niagara Square pic.twitter.com/Q0KI0domXc

— Maki Becker (@makibecker) June 24, 2020
Police arrested 13 people around the McKinley Monument in front of City Hall late Tuesday night after they refused requests to leave, spokesman Michael J. DeGeorge said earlier Wednesday.
The Niagara Square demonstrators were charged with obstruction of governmental administration, being in a park after 10 p.m. and sleeping in a park. All were issued appearance tickets to return to court at a later date.