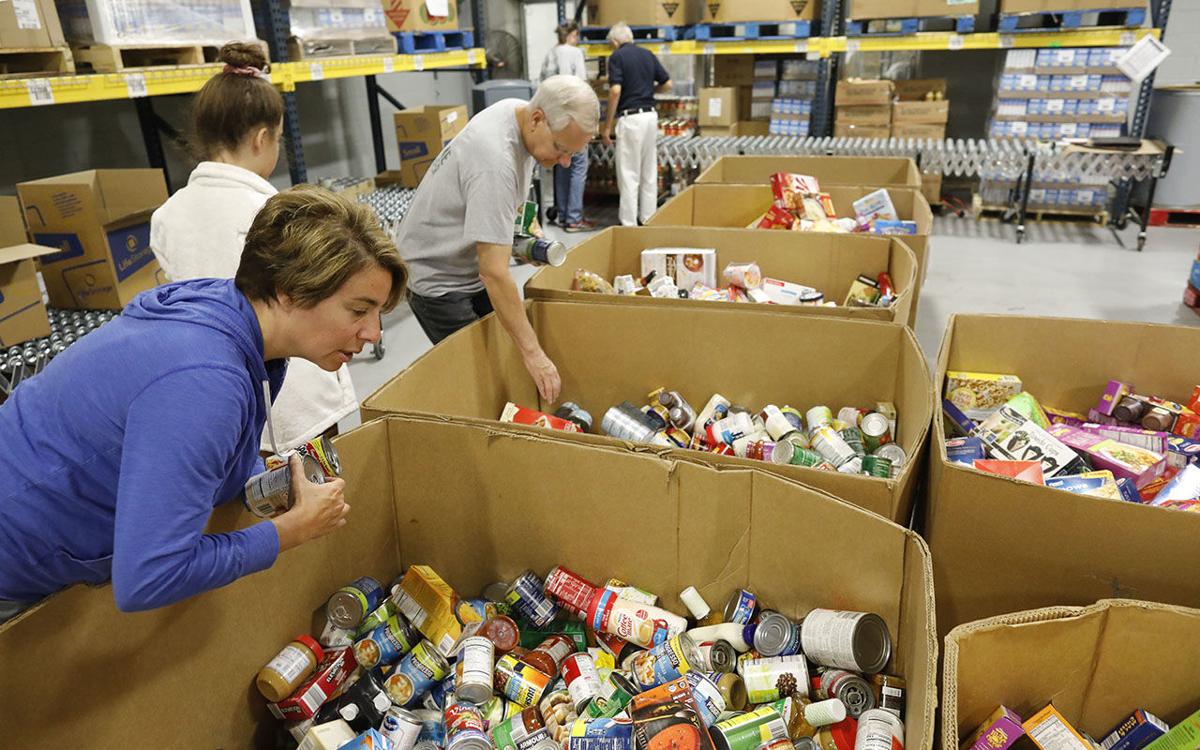 Things can always get worse but for millions – many of them children – going hungry means things have gotten just about as bad as they can get.
It is appalling that a country as rich as the United States even has people going without food at all. It's a sad state of affairs, and it does not have to be this way.
Washington needs to act and it is encouraging that some members of the Western New York congressional delegation – on both sides of the aisle – agree that the pandemic caused by Covid-19 warrants ensuring that Americans don't go hungry.
The Supplemental Nutrition Assistance Program is in need of expansion, for individuals and families, here and across the country. Many of these individuals have been thrown out of work as a result of this historic pandemic, which has closed many businesses. Iconic retailers have filed for bankruptcy.
Erie County residents continue to apply for SNAP benefits, commonly known as food stamps, at more than double the number in March. That figure increased 95% in April compared to levels one year ago, according to the Erie County Department of Social Services.
News Washington Bureau chief Jerry Zremski noted similar increases statewide and around the nation. It has prompted increasing calls in Congress to do what it should have done years ago during better economic times: reinforce the food program. The aim is to boost it as part of the next coronavirus relief package that Congress is considering, possibly in June.
Sen. Kirsten E. Gillibrand, D-N.Y., is spearheading legislation that would increase the maximum SNAP benefit by 15%. She speaks to what is happening among the poorest households that have suffered a job loss and whose parents "don't know when or where their children's next meals will come from." That's heartbreaking – and intolerable.
Republican Rep. Tom Reed of Corning said he also sees a need to temporarily expand the food stamp program, calling it "a reasonable proposal to put onto the table." We hope more Republicans will join Reed.
Lauren Picone, government affairs manager of FeedMore WNY, said the answer to addressing increasing hunger is to expand the SNAP program, something Congress managed in the stimulus bill passed during the Great Recession 11 years ago.
Along with increasing maximum SNAP benefits by 15%, the proposal would increase the minimum benefit to $30 a month, waive the time limit on eligibility and halt the Trump administration's plan to narrow eligibility requirements.
These are all worthy pursuits, despite Agriculture Secretary Sonny Perdue's insistence that some states take advantage of loopholes that allow people who do not qualify to obtain benefits.
Maybe they do. Fix that, but don't penalize people who need help now.
The Trump administration agreed in an earlier coronavirus stimulus bill to allow states to temporarily drop the requirement that food stamp recipients recertify their eligibility at least once a year.The administration should join Reed and go further.
Republican Senate Majority Leader Mitch McConnell has remained steadfastly opposed, but that doesn't mean he has to remain so. This is a perfect issue for Reed and his Problem Solvers caucus and their counterparts in the Senate. They should persuade McConnell to understand the need.
What's your opinion? Send it to us at lettertoeditor@buffnews.com. Letters should be a maximum of 300 words and must convey an opinion. The column does not print poetry, announcements of community events or thank you letters. A writer or household may appear only once every 30 days. All letters are subject to fact-checking and editing.