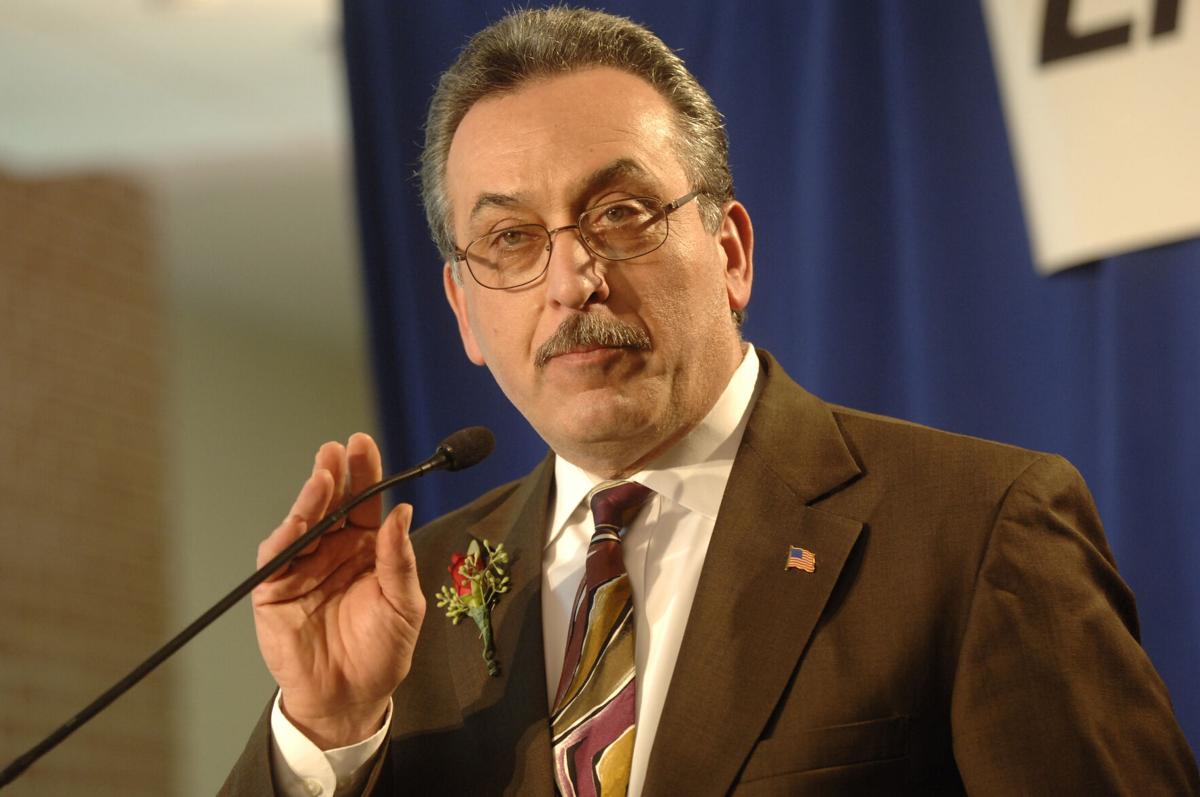 March 27, 1946 – June 8, 2021
In 2003, Vince V. Anello was elected mayor of Niagara Falls by a landslide, rolling up 74% of the vote.
In 2010, after being indicted in two separate federal criminal cases, he was sent to prison for pension fraud.
It was a change of fortunes almost unparalleled in local politics.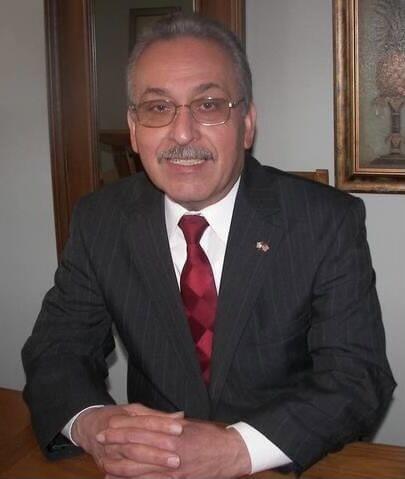 "Here I was at the top of the mountain, but now I find myself at the bottom of the valley, looking up," Mr. Anello said at his sentencing on Dec. 20, 2010.
"Yes, of course, I regret what I did," Mr. Anello said in a 2012 Buffalo News interview. "But you can do something wrong and not have criminal intent."
He also contended, "I think my legacy would be one of the better mayors that this city has had in modern times."
Mr. Anello, 75, died Wednesday in Niagara Hospice House, Lockport, after a battle with acute hairy cell leukemia, a rare form of blood cancer, according to his daughter, Vincenette Anello-Adamus.
In some quarters, Mr. Anello's popularity did not wane. A Facebook post Wednesday showed the U.S. and Italian flags at Niagara Falls' Cristoforo Colombo Society flying at half staff in his honor.
Mayor Robert M. Restaino ordered city flags lowered to half staff, too, and obtained permission to have the falls illuminated in Mr. Anello's honor for 15 minutes at 10:15 p.m. Thursday. The colors will be red, white and green in honor of the Italian native.
"He and I, the last several years, developed a closer relationship," Restaino said. "While we didn't always agree – we agreed, many times, to disagree – I always knew he loved the city. He had great hopes for its improvement. Whether you were a fan or not a fan, Vince had the City of Niagara Falls right in the center of his focus, always."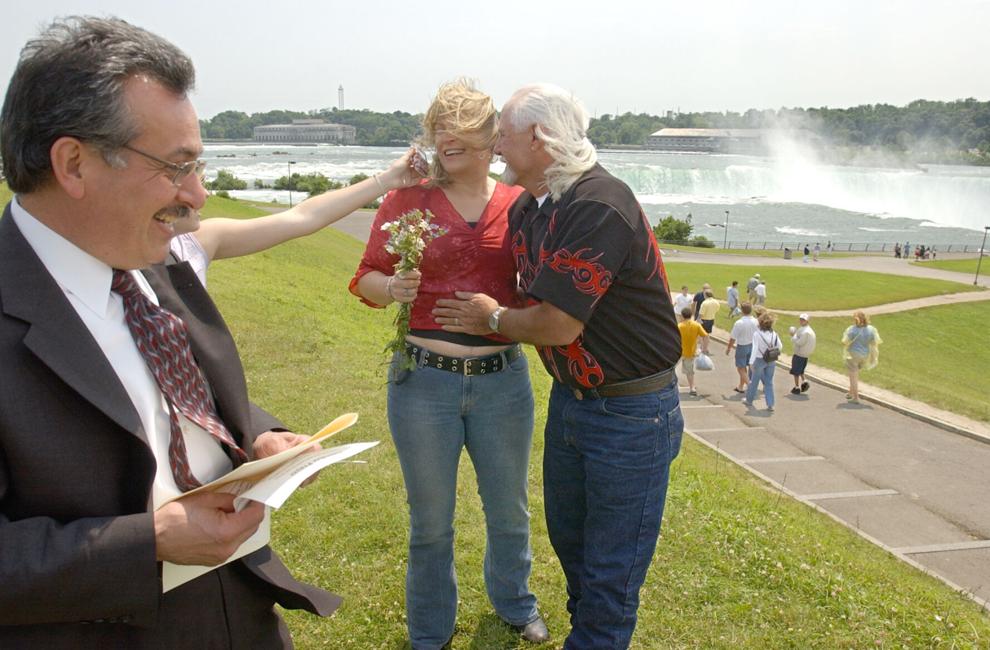 His daughter posted on Facebook that Mr. Anello had begun writing his autobiography, and included an excerpt about her father's departure from his hometown of Ciaculli, a suburb of Palermo, Sicily, at age 10.
"The day we left Palermo, it was a beautiful afternoon," Mr. Anello wrote. "As we were leaving the dock, Palermo people were waving to each other, many with handkerchiefs in their hand that they would use to wipe tears from their eyes.
" 'Non ti scordare di me!' 'Don't forget about me!' " was yelled back and forth.
"I think my mother knew right then that she was leaving her family, never to see them again. I didn't notice my mother ever crying except when she left her father's embrace," Mr. Anello wrote.
In Niagara Falls, Mr. Anello attended 39th Street School, Gaskill Middle School and Trott Vocational High School. He became a U.S. citizen Sept. 8, 1966, and learned the trade of a master electrician.
He worked in that field except for a stint in the Army in the early 1970s. He became a sergeant in the Army Reserve, his daughter said.
Mr. Anello became active in Niagara Falls politics, and was chairman of the city Democratic Committee in the mid-1980s. After losing a City Council race and a bid for the Niagara County Legislature, he was elected to the Council in 1995, defeated for reelection in 1999, and elected again in 2001.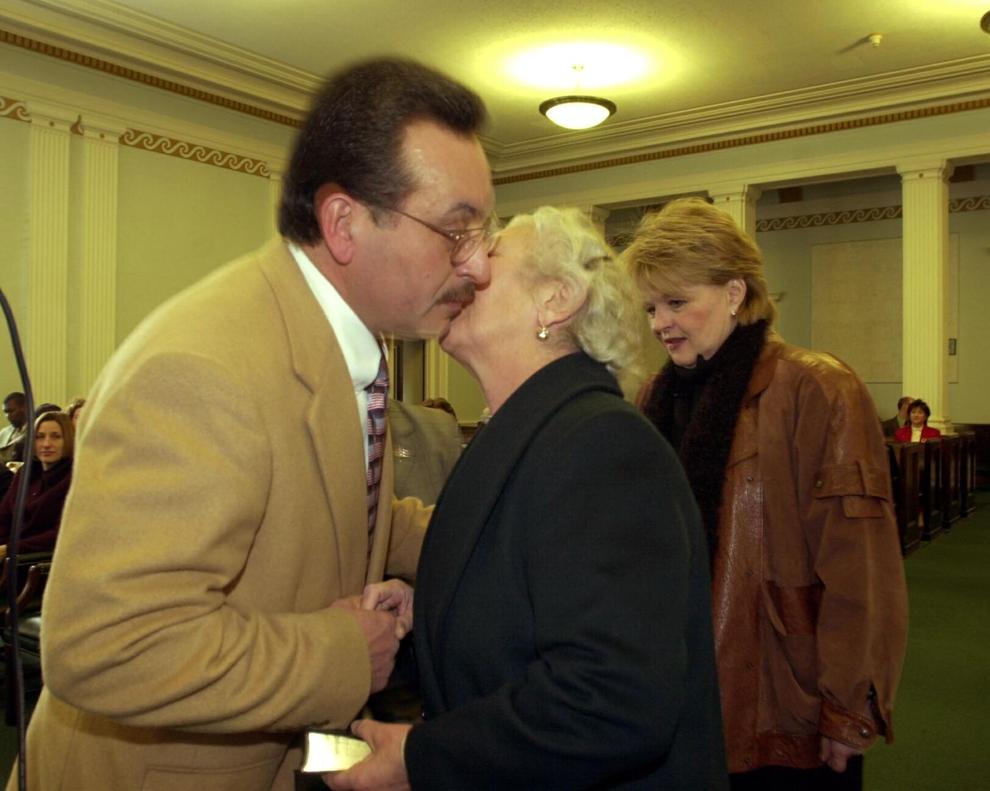 He defeated a fellow councilman, Paul A. Dyster, by 347 votes in the 2003 Democratic mayoral primary before swamping Republican Mayor Irene J. Elia in the general election.
But during the campaign and after the election, according to a federal criminal indictment filed after he left office, Mr. Anello accepted three checks, totaling $40,000, as an interest-free loan from Tuscarora Reservation businessman Joseph M. "Smokin' Joe" Anderson.
Prosecutors alleged that Mr. Anello approached Anderson for a loan because of debts incurred by Mr. Anello's electrical contracting company.
A few months later, as the new mayor, Mr. Anello recommended that the city should grant Anderson vending rights on a city-owned downtown pedestrian mall.
Anderson received a five-year lease on the mall, but when Anderson pleaded guilty in the case and was fined $50,000, his attorney said Anderson never made any money on the lease.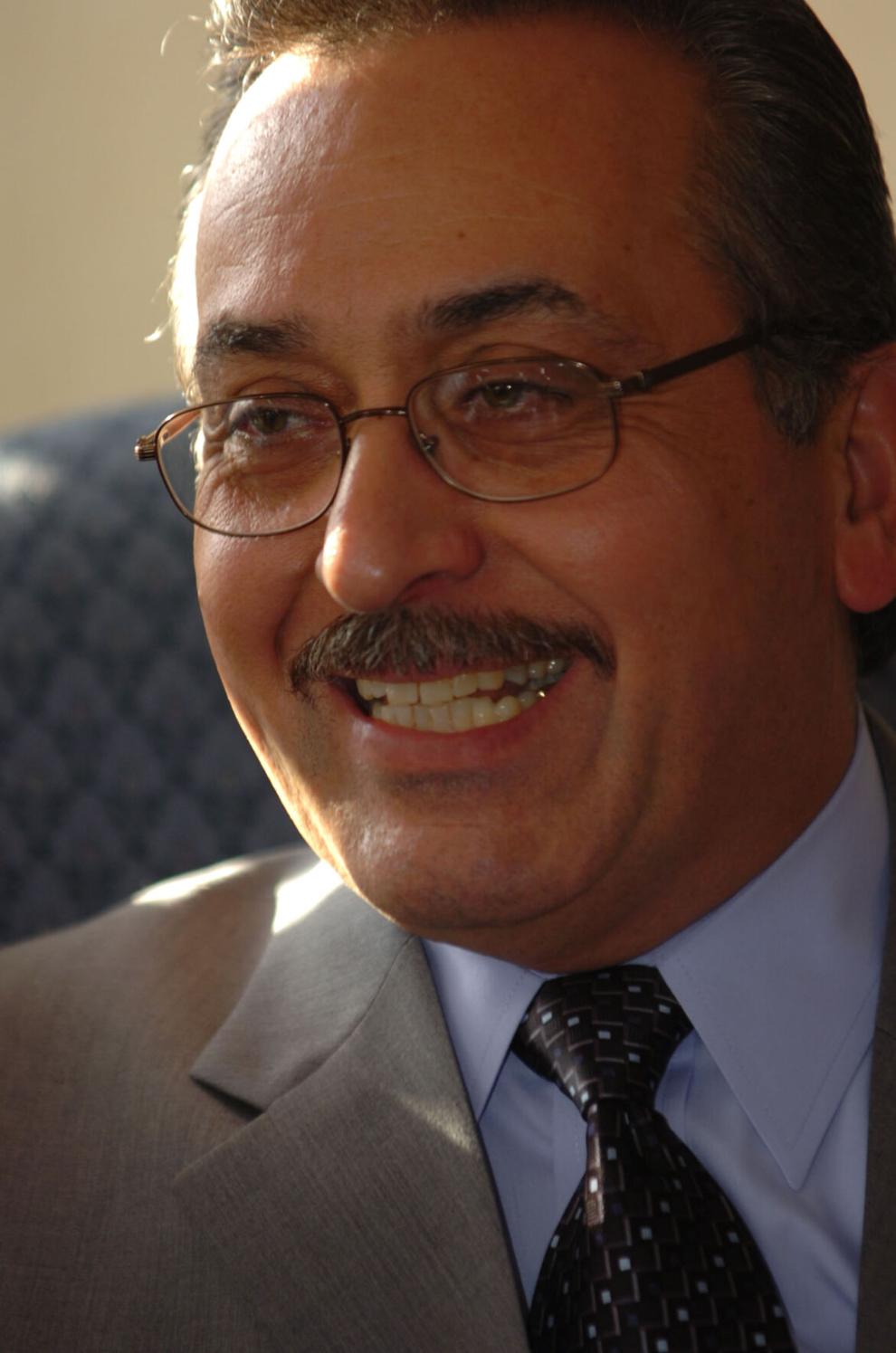 "I was an honest businessman who needed another loan from a businessman," Mr. Anello said in the 2012 News interview.
Mr. Anello was indicted on four felony charges, accusing him of violating a federal law requiring officials to provide taxpayers "honest services." The U.S. Supreme Court gutted the "honest services" law in 2010, finding it unconstitutionally vague.
But by that time, Mr. Anello had been indicted in a different case, accusing him of defrauding his longtime union, Local 237 of the International Brotherhood of Electrical Workers.
After he left office, Mr. Anello filed for a union pension, but its rules forbade him from working more than 40 hours a month. The FBI and the U.S. Labor Department found that he worked far more than that – for companies Anderson owned.
On Sept. 2, 2010, Mr. Anello pleaded guilty to pension fraud. His attorneys said at the time it was a plea bargain in exchange for the U.S. Attorney's Office not taking Mr. Anello to trial on the charges stemming from the Anderson loan.
Mr. Anello was sentenced to 13 months in federal prison and $55,273 in restitution to the IBEW pension fund. After serving 10 months in a minimum-security prison in Cumberland, Md., Mr. Anello was given time off for good behavior.
During his mayoral administration, Mr. Anello began working on the city's new train station and a new police and courts building, although neither came to fruition during his term.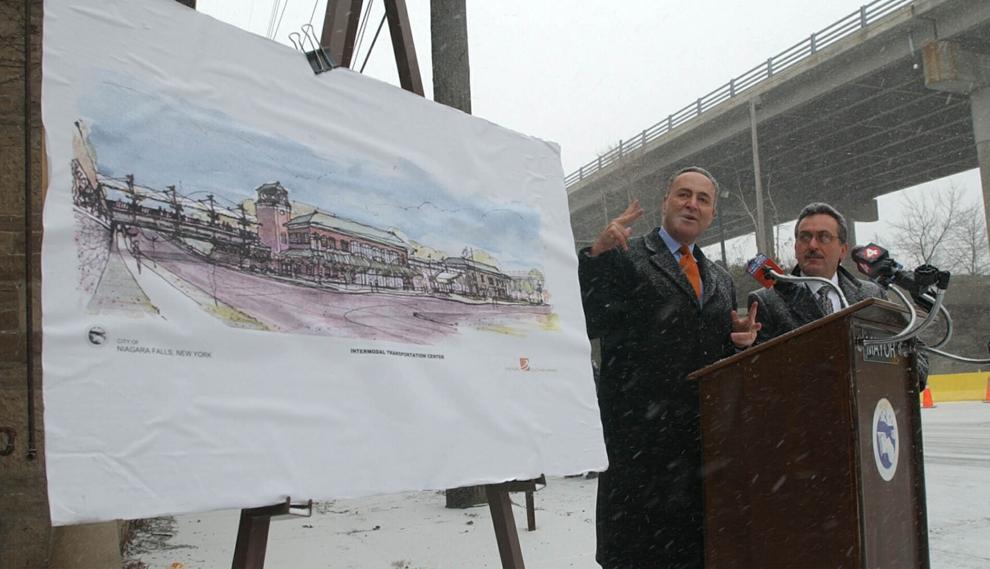 There was no second term because the Niagara County Board of Elections kicked Mr. Anello off the 2007 ballot, finding almost half of his nominating petition signatures were invalid. Two courts agreed.
Besides the Cristoforo Colombo Society, Mr. Anello also was a member of the Sertoma Club, Knights of Columbus Council 247 and the American Legion.
In his last years, Mr. Anello hosted a popular radio talk show on Niagara Falls station WEBR.
Survivors include his wife of 41 years, the former Linda Lutz; two daughters, Dana Anello White and Vincenette Anello-Adamus; his stepchildren, Anthony Soluri Jr., Tom Soluri and Traci Soluri; his siblings, Matteo Anello, Salvatore Anello and Rose (Patrick) Cristiano; five grandchildren; and one great-granddaughter.
A Mass of Christian Burial will be offered at noon Saturday in Holy Family Parish at St. Joseph Church, 1413 Pine Ave., Niagara Falls.