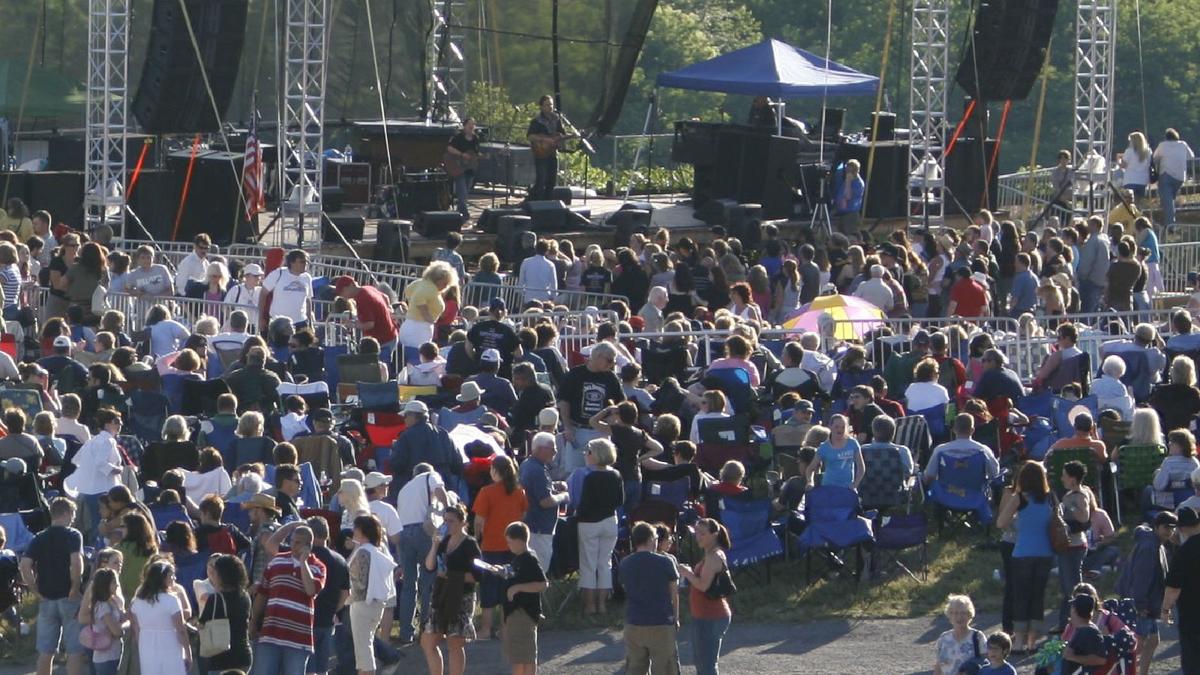 New Covid-19 rules that take effect Wednesday across New York seem simple enough:
Get the vaccine in your arm, take the mask off your face.
But it's not that easy in practice. There are numerous logistical details to work out and exceptions to know about as the state, per Gov. Andrew M. Cuomo's announcement Monday, accepts the updated guidance on mask wearing from the federal Centers for Disease Control and Prevention.
The new regulations will play out on a case-by-case basis, not one size for all situations.
A team of Buffalo News reporters reached out to discover what the rules mean for Western New Yorkers and what you can expect to encounter when you're dining at a restaurant, shopping at a mall or visiting your doctor.
Am I tempting danger if I socialize with a mixed group – some vaccinated, some not?
Vaccinated people are likely safe, unless they have an immune disorder. But unmasked, unvaccinated people may be at risk – mostly to each other.
Here's how to break it down:
Imagine a small party where all but one person is vaccinated. That unvaccinated person has never had Covid-19, making him or her vulnerable to infection. This individual is what epidemiologists call "immunologically naïve." When there's only one, the risk is low. Add a second, third or fourth person, and the risk goes up. If one of them is infected, they can spread it to the others.
Another vulnerable group – even if vaccinated – is people with blood cancers, HIV/AIDS infections, organ transplant patients and other immunocompromising conditions.
Their immune systems tend not to respond as well to vaccines and that's where the "altruistic part" of vaccination comes in, said Dr. Brahm Segal, chair of internal medicine and chief of infectious diseases at Roswell Park Comprehensive Cancer Center.
Will vaccinated employees in offices still have to wear masks?
That's up to individual employers. The new guidance comes at a time when many employees continue to work from home and aren't working inside offices in large numbers.
Bank on Buffalo says vaccinated customers and employees will no longer have wear masks in its branches. The bank said it will rely on the honor system.
Meanwhile, KeyBank says it is asking its employees, including those in its branches, to continue wearing masks and to socially distance, and is encouraging clients who visit Key branches and facilities to do the same. The bank said it is reviewing the new guidelines.
Other employers are also still talking it over.
At Hodgson Russ – one of the region's largest law firms – the board of directors is reviewing its policy and expects to have a decision early next week, said Rick Kennedy, the managing partner.
Does this mean masks will no longer be required in restaurants?
Not quite. While most restaurants are expected drop mask rules, as the state now allows, some establishments may opt to keep them in place for now.
Are restaurants going back to normal?
Except for elbow room. Tables are still supposed to remain 6 feet apart, which will rule out 100% occupancy in many dining rooms. At this point, many operators will stay with about 75% of official occupancy.
What about stores and malls?
The state said retailers can continue requiring people on their own premises to wear masks, especially in indoor settings where it's unknown who is vaccinated and who is not. The same goes for gyms, fitness centers, amusement parks, family entertainment venues, salons, barber shops and personal care settings.
Each business has the ability to create its own mask policy in accordance with other state and federal laws, so expect a lot of variation from place to place. Rules will vary even from one shop to the next in the same shopping mall.
Eastern Hills Mall, for example, will allow vaccinated guests to enter without masks and ask unvaccinated guests to mask up. It plans, however, to post signs asking guests to be respectful of stores in the mall that still require all customers wear masks.
Most stores are still finalizing their mask policies in relation to the state's guidance.
Will masks no longer be required in museums and entertainment destinations?
Generally speaking, not yet, especially when they're family-oriented.
The biggest reason why many places aren't going to change is that the CDC's recommendations exclude children under 12.
"We would love to be rid of our masks, but unfortunately our audience is counting on us to provide a safe environment for them," said Michelle Urbanczyk, CEO of Explore & More Ralph C. Wilson Jr. Children's Museum.
Marisa Wigglesworth, president and CEO of the Buffalo Museum of Science, indicated masks will continue to be required until vaccines are available to children of all ages.
Jared Reichman, who owns Lock & Key Escape Room, isn't planning any changes despite the governor's relaxation for mask wearing.
"I'd rather be more cautious than anything," Reichman said. "I don't think it's that hard for people to wear them for a little bit."
Jackie Scott, the general manager at Kerns Avenue Bowling Center, also plans to keep requiring visitors and staff to wear masks.
Does the governor's announcement mean large-scale concerts will now adopt a "fully vaccinated-only" admittance policy?
No. But it's a complicated question.
The state mandates unvaccinated attendees at large-scale events must be spaced 6 feet apart in assigned sections, and these attendees must wear masks except while seated or eating and drinking.
However, fully vaccinated attendees may sit next to each other at 100% capacity in sections designated for their use. Masks are optional in these assigned sections and venues are responsible for verifying vaccination status.
This places the onus squarely on the venues if they hope to take advantage of increased capacity possibilities. It also potentially creates a logistical nightmare for them.
Creating distinct sections for vaccinated and unvaccinated attendees at this stage of the game will be challenging for venues like Artpark.
"We had already designed our July events to be socially distanced, reduced-capacity shows. We planned for that, and we chose the bands based on that model," said Dave Wedekindt, Artpark's vice president of concerts and marketing. "Now they're saying that vaccinated people don't need to socially distance or wear masks, but unvaccinated people do need to. And we have yet to design a way to separate those groups."
Will vaccinated visitors to town halls and other public buildings get to take off their masks?
Erie County government, which has about 8,000 full- and part-time employees, has changed its mask wearing policies so that fully vaccinated employees must still wear masks in public areas like elevators and hallways, or when interacting with the public, but can otherwise go without one, said County Executive Mark Poloncarz on Tuesday. Unvaccinated or partially vaccinated employees must still wear a mask unless they are in a private office or at least 6 feet away from others.
Any visitor to county government buildings or county clinics must also wear masks for now, regardless of vaccination status, he said, adding that 530 county employees have contracted Covid-19, and three have died. These new policies will be re-evaluated every month.
Local governments are wrestling with the same logistical issues.
Tonawanda Supervisor Joseph H. Emminger said the town, effective Wednesday, will bring its mask requirements in line with the federal and state guidance.
Visitors to the Municipal Building, for example, still must sign in when they enter. They will be asked if they are vaccinated, Emminger said, but no one will ask for proof. 
Anyone who says yes can go maskless, while people who say they are unvaccinated must wear a mask.
"We're just going to ask them to do the right thing," Emminger said. The new rules also apply to town employees. 
Can I take off my mask when I'm visiting my doctor?
As the governor announced earlier this week, masks are still required at health care facilities and nursing homes. Don't expect your doctor or any local hospital to allow you to come in without a face covering, even if you've been vaccinated.
Kaleida Health, Catholic Health and Erie County Medical Center all confirmed Tuesday that universal masking requirements remain in place for their hospitals and related facilities.
Andrew Isenberg, district executive for the 8th Judicial District, which administers State Supreme Court and county courts in Western New York, said local courts are maintaining their masking and health screening requirements for now. After full staff returns to work on May 24, it's possible the rules could change, Isenberg said.
"For now, we want to get our workforce back, and then we'll reassess from there," he said.
Helen Tederous, spokeswoman for the Niagara Frontier Transportation Authority, said nothing has changed as a result of the governor's new directive. Commuters using Metro Bus and Rail must continue to wear masks, as well as those visiting the airport.
News Staff Reporters Robert J. McCarthy, Matt Glynn, Andrew Z. Galarneau, Samantha Christmann, Mark Sommer, Jeff Miers, Stephen T. Watson, Sandra Tan and Tim O'Shei contributed to this report.