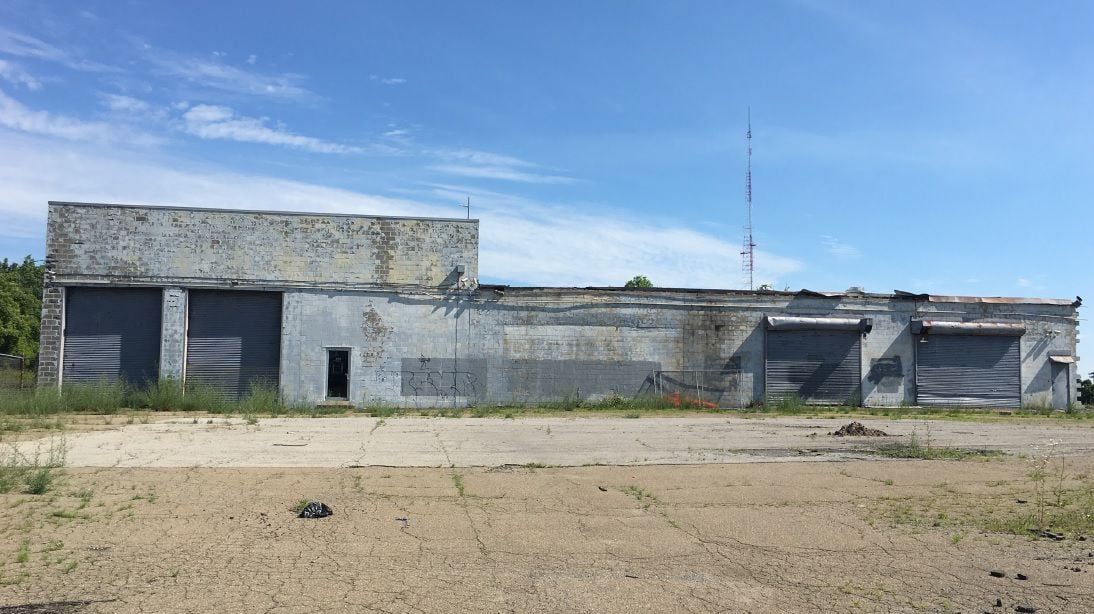 A year after completing its purchase of 20 acres of prime land at the intersection of Elmwood and Hertel avenues, Uniland Development Co. is now coming forward with its first proposed new building in the North Buffalo commercial district.
The Amherst-based developer, led by the Montante family, wants to convert an abandoned warehouse on the northwest corner of the intersection into a medical office building, using three parcels at 766 and 800 Hertel and 1880 Elmwood.
Designed by Architectural Resources and Carmina Wood Morris PC, the plan calls for rehabbing the one-story building and building an addition to create a  medical facility with 32,953 square feet of space. The existing concrete masonry unit walls will be repainted, while new face brick, metal panels, a metal-panel-clad entry canopy, aluminum-clad cornices and storefront-style windows and doors will be added to the facade.
The project will also include a 27-space parking lot on the 2.49-acre site.
Uniland is seeking two variances from the Zoning Board of Appeals for excessive front setback and having parking in the front yard, to allow it to reuse the existing building.
Uniland spokeswoman Jill Pawlik declined to elaborate on the company's plans or any tenants. The Zoning Board will consider the request at 2 p.m. on July 17 .
The new plan comes after Uniland demolished the former Dickie's Donuts building at 1866 Elmwood and 770 Hertel last year, in preparation for this project. It's part of the company's bigger redevelopment of multiple properties near that intersection, where it plans to build new mixed-use, office and retail facilities.
Uniland, initially with Blue Cardinal Capital, acquired 20 acres of property at the northwest and southwest corners of the key intersection from the Deni family in October 2017 and June 2018, paying $7.12 million in all. The properties include vacant commercial and industrial land, warehouses, a single-family residential parcel, a collision shop, and other buildings, some of which have since been demolished.
The effort is focused on a mixed-use project anchored largely by retail tenants, but also including office, industrial and residential space. Uniland has said it is seeking a large retail tenant – such as a drugstore, grocery store or entertainment venue – to anchor the main intersection and drive the rest of the redevelopment around it. Blue Cardinal is no longer involved.
Get local news delivered to your inbox!
Subscribe to our Daily Headlines newsletter.