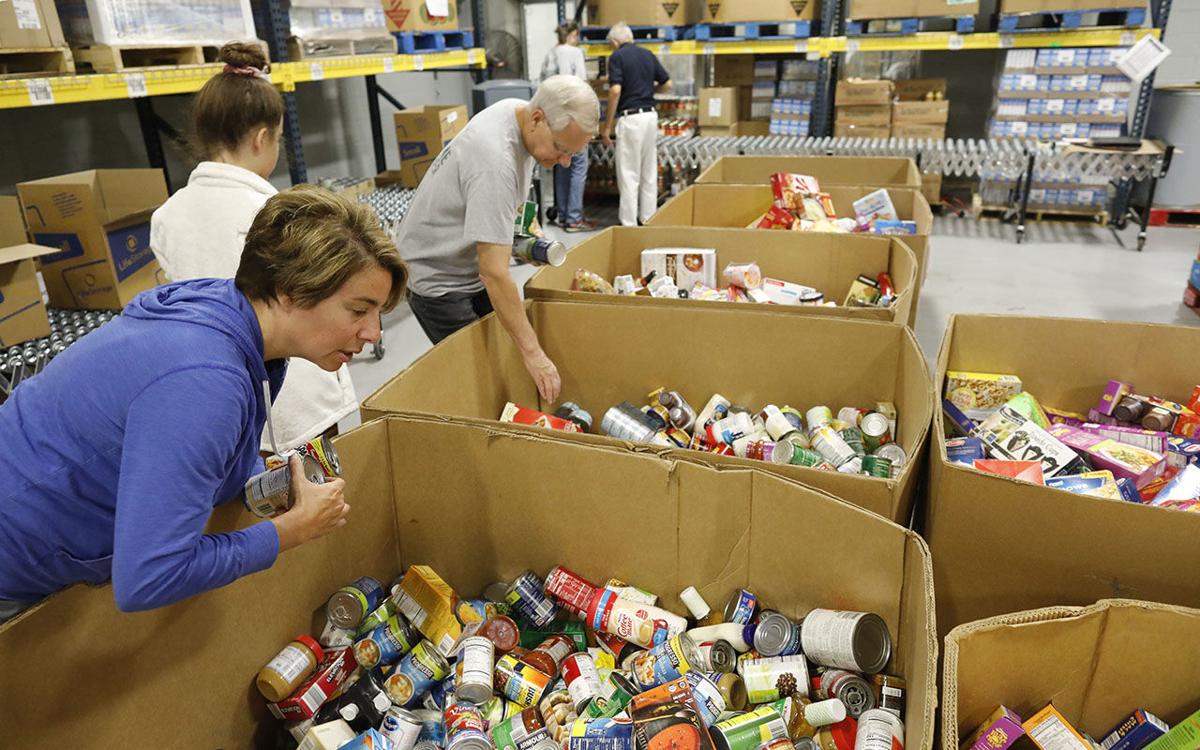 WASHINGTON – As bad as 2020 has been for many people in Buffalo and around the nation, early 2021 could be even worse for those who have suffered the most amid the pandemic-inspired recession.
That's because unless Congress acts, 9.1 million people nationwide – including tens of thousands of people in Buffalo Niagara – could lose their unemployment benefits on the day after Christmas. Then, by the start of the New Year, both the state and federal eviction bans are set to expire. A host of other pandemic-related relief measures, along with some key long-term tax breaks, are set to go away then, too.
There is talk in Congress of extending those programs, either in a long-sought and still elusive coronavirus relief package or in spending legislation that lawmakers must pass by Dec. 11 to prevent a government shutdown.
Still, for those who work with Americans who need help most amid the recession, there's the worry that deadlines will come and go without congressional action.
If so, "we know it's going to have a ripple effect in terms of the needs in the community," said Catherine Schick, communications director at FeedMore WNY, which runs food banks and the Meals on Wheels program in the region. "We are bracing for a sustained need. We don't see it getting any better."
That's particularly true because of two key programs that are set to expire on Dec. 26: Federal Pandemic Unemployment Compensation, which offers an extra 13 weeks of benefits to people who've exhausted their earlier unemployment payments, as well as Pandemic Unemployment Assistance for gig workers who otherwise would not qualify for aid.
Some 1.1 million people in New York State stand to lose benefits under those two programs if they expire, the Century Foundation, a left-leaning think tank, reported last week. And while the state Labor Department did not offer a figure of how many of those people are in Erie and Niagara counties, a rough projection based on the statewide numbers shows that upwards of 65,000 Western New Yorkers could suddenly lose their unemployment benefits.
Nationwide, "inaction by Congress could mean that millions of American families will enter the New Year with little or no means of support," the authors of the Century Foundation report said.
Five days after those unemployment benefits are set to expire, the federal moratorium on evictions will end. And on New Year's Day, the state eviction moratorium is scheduled to expire.
Gov. Andrew M. Cuomo could extend the moratorium in New York, as he has before, but nationwide housing advocates are worried about congressional inaction.
"We are approaching a very dark winter," said Mackenzie Pish, program director for the Innovation for Justice Program at the University of Arizona, which released a report on the eviction issue with the National Low Income Housing Coalition this month. "Covid cases have surpassed 10 million and tens of millions of our neighbors might lose their homes."
Senate Majority Leader Charles E. Schumer offered a positive sign at an appearance in Medina last Thursday, saying Senate Majority Leader Mitch McConnell – a Kentucky Republican who had long been reluctant to push a big-dollar coronavirus stimulus package – had renewed interest in a deal.
"We're having some productive conversations in a while because Leader McConnell has now said he will sit down and talk," said Schumer, a New York Democrat.
Republicans said, though, that those conversations involved extending unemployment benefits and other expiring programs not in the context of a huge relief package, but as part of that federal spending legislation that must pass Congress by Dec. 11 to avert a government shutdown.
Rep. Tom Reed, a Corning Republican who has been pushing for a major relief package including new aid to states, localities and schools, said discussions on that sort of legislation are continuing. But he also said that if agreement can't be reached on those items, Congress should consider extending unemployment benefits and those other expiring programs as part of a spending deal.
"When Dec. 11 comes around, that's kind of the go-to date" not only to avoid a government shutdown, but to also extend those programs, Reed, the Republican co-chair of the House Problem Solvers Caucus, said in an interview last week. "You have some items that have to be done before we leave, but that is the opportunity for us to say: Enough is enough. Let's do our job."
There's plenty to be done. Other pandemic-related programs set to expire by the end of the year include:
• The Paycheck Protection Program, the small-business lending effort aimed at propping up small businesses. Lending under the program ended over the summer, but companies must spend their funds by the end of the year when the program is scheduled to wrap up.
• Child care funding under the CARES Act – the largest congressional Covid-19 pandemic relief effort to date – which has funded 72 "Virtual Learning Support Centers" in Erie County. Without additional funding, those centers would have to close.
• The student loan forbearance program.
• The New Markets and the Work Opportunity Tax Credits, which, according to the office of Rep. Brian Higgins, hundreds of local businesses utilize.
Higgins, a Buffalo Democrat, is frustrated that Congress has not yet extended those programs and has not yet provided additional relief for states and localities. He said President Trump seems disinterested in extending those programs. 
"It's a total withdrawal of the federal government's responsibility to provide continued disaster relief to the American people," Higgins said.
But one of Trump's strongest local supporters – Rep. Chris Jacobs, an Orchard Park Republican – also wants legislation to prevent all those programs from expiring.