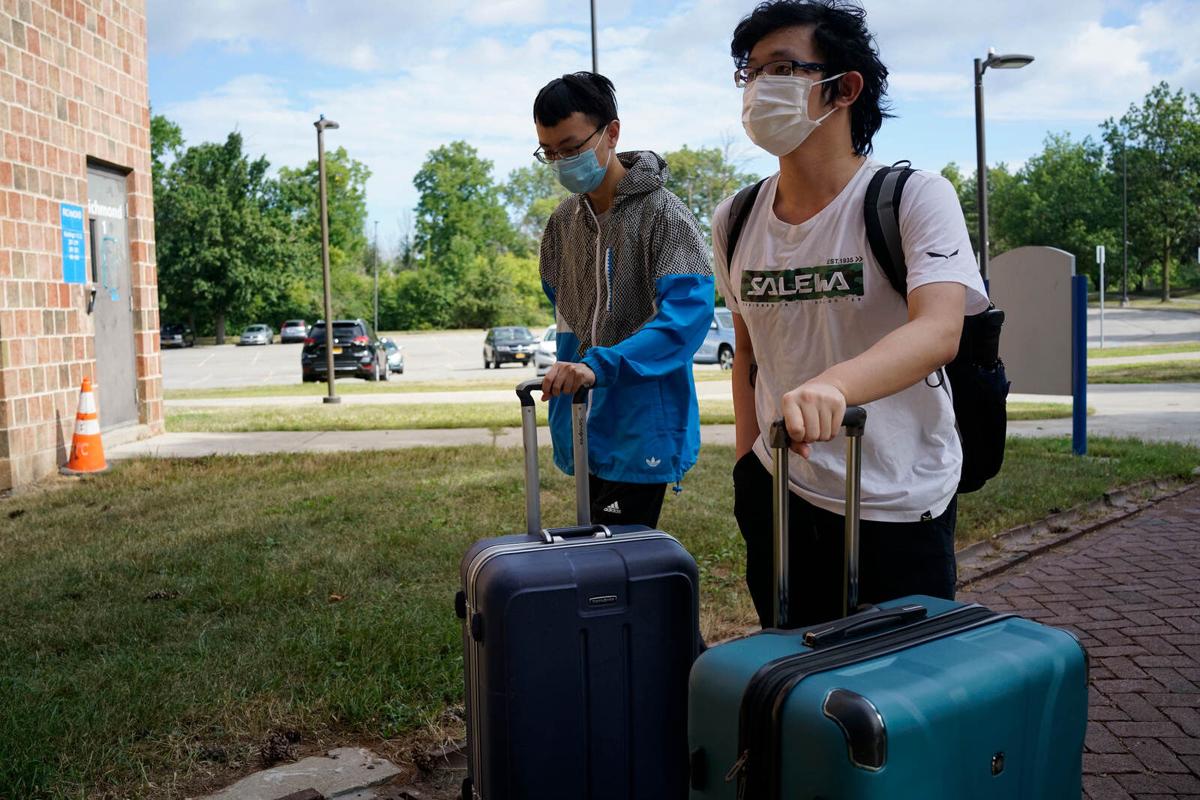 A typical late morning on the North Campus of the University at Buffalo at the start of a fall semester is a hive of activity, with nearly 7,000 students at one time buzzing between buildings and cramming into classrooms and study areas.
But the upcoming fall semester won't be anything close to typical.
When classes begin again a week from Monday, the North Campus' main byways, instructional spaces and dining rooms will see just a fraction of their normal foot traffic, about 900 students at peak operating hours, according to UB officials.
Students are expected to wear face masks everywhere on campus, at all times, except inside their own dorm rooms or cars, if they commute. Before arriving to class each day, they will be required to report to a chatbot program that monitors for Covid-19 symptoms. The semester ends Dec. 21, but all in-person instruction will stop at Thanksgiving and switch to fully remote for the final three weeks of the semester.
UB's undergraduate enrollment hasn't changed much – 19,956 now, compared with 19,791 at this time last year. And including graduate and professional degree programs, 28,980 students have registered for classes in the fall, said John DellaContrada, vice president for university communications. But the university has moved more than half of its fall semester courses to remote instruction, lengthened the school day and allowed more time in between in-person classes – changes aimed at thinning out crowds and keeping students spread apart as much as possible.
"It's like reinventing the university," said DellaContrada.
UB officials are hoping a massive, summerlong planning effort that included more than 180 faculty, staff and students will help prevent the spread of coronavirus and limit the amount of infections within the university community, which includes the North Campus in Amherst, the South Campus in Buffalo and the Medical Campus downtown.
But they admit there are no guarantees in a pandemic.
"We recognize we may have to pivot sometime along the way, and we have to be willing to do that, and there's not a degree of stubbornness in this process. That's not possible," said A. Scott Weber, provost and executive vice president for academic affairs.
Students taking in-person courses this semester are moving into residence halls over the next week, beginning today, although several hundred students already are in their dorms, including some from out of state who were required under an executive order from Gov. Andrew M. Cuomo to quarantine for 14 days upon arrival in Western New York. UB is housing quarantined students in a residence hall on the South Campus where each student will have his or her own bathroom and where food and supplies will be brought to them.
UB has spent around $3 million on coronavirus-related expenses that include the purchase of sneeze barriers; masks for students, faculty and staff; upgrades to filtration in its HVAC systems; signage and other modifications across the three campuses, Weber said.
About 4,800 students will be living in residence halls on both North and South campuses this semester. That's 60% of the total capacity at UB, which is limiting apartments designed for three to four people to double occupancy, UB officials said.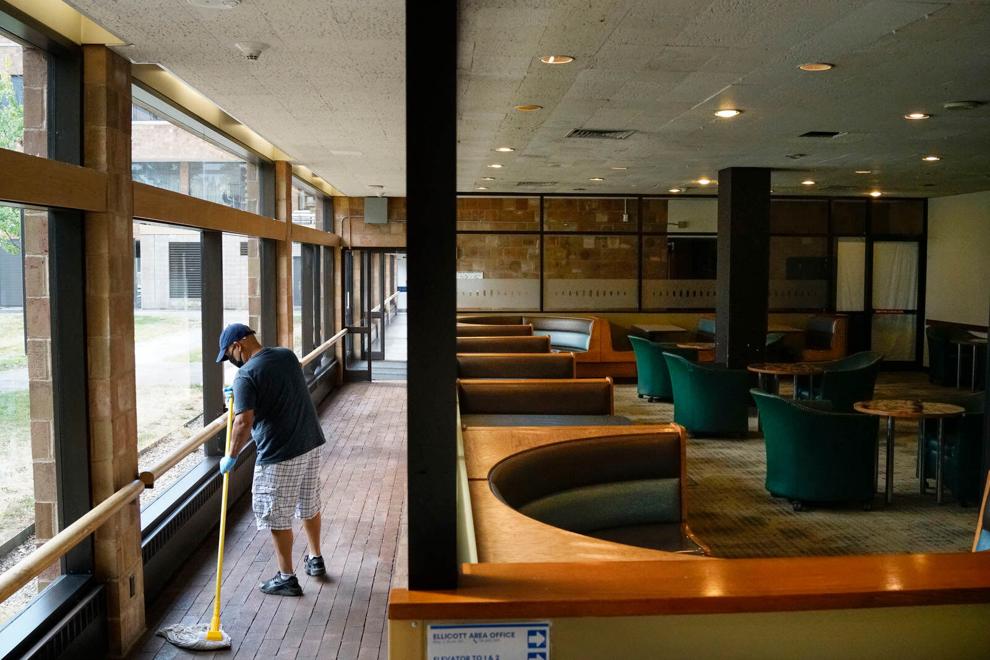 Critics of UB's plan said the university should have further curbed on-campus housing availability and stayed with fully remote instruction, as is being done at some other colleges and universities across the country. This past week, Ithaca College's president told students the college would reopen this fall for remote instruction only.
In a complaint filed earlier this month with the Erie County Health Department, a group of graduate students called the university's plan "inadequate" and a potential threat to the health and safety of the larger community, as well as students, faculty and staff.
Lawrence Mullen, a doctoral student in English, said the large number of students living in UB residence halls could easily result in a situation similar to what happened at the University of North Carolina at Chapel Hill, where 177 students tested positive and another 349 were put into quarantine a week after the university reopened for in-person classes. UNC-Chapel Hill has since switched to remote only classes.
"I'm very concerned for the community in Buffalo that's around South Campus and the students who live in that community," said Mullen. "My personal fear is that the university will say, 'We're asking students to come back in person, but whatever they do off-campus is not our concern.' But if you're asking students to return to campus, you're responsible for what they're going to do."
In surveys over the spring and summer, students overwhelmingly indicated that they wanted a return to in-person course instruction in the fall, said Weber. A campus reopening committee agreed that a "modified" in-person format could be feasible and safe.
"There certainly is a contingent of faculty that think that this is fraught with danger. Well, yeah it is, because there's a pandemic," said Dr. Robert S. Miletich, professor of nuclear medicine in the Jacobs School of Medicine and Biomedical Sciences and chair of the Faculty Senate. "But you know you can only interrupt life for so long."
"In terms of public health, what UB's doing is right on target," added Miletich, who was part of the reopening planning group. "It could fail, but I think it's the only way for any potential of success."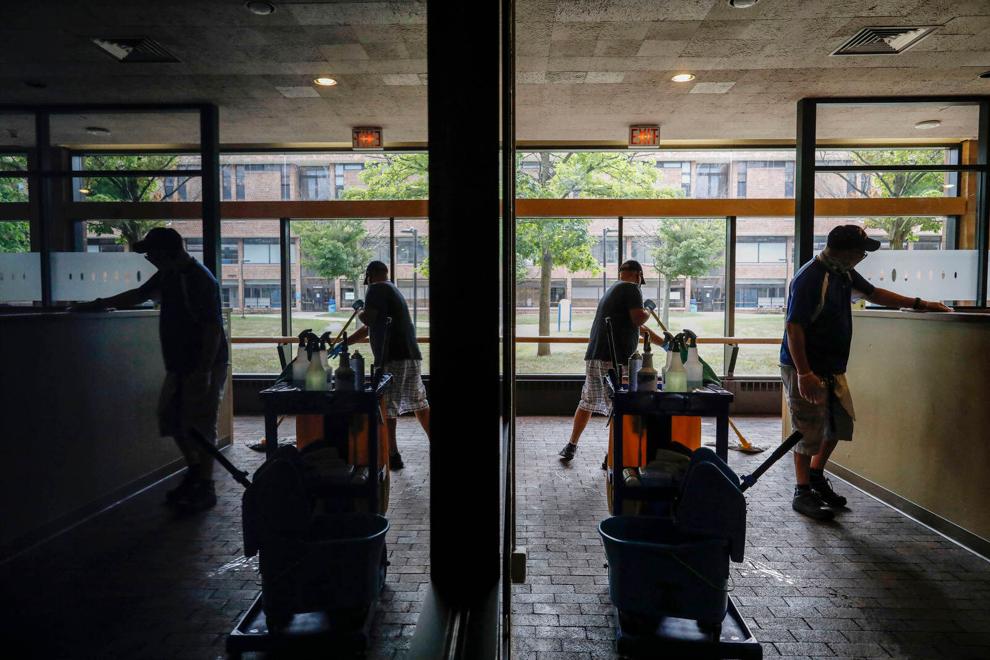 United University Professions, the bargaining unit for State University of New York faculty and professional staff, also has been critical of reopening plans that don't include Covid-19 testing of students prior to their return to campus.
UB officials said they were trying to obtain as many rapid testing kits as possible to help keep tabs on how prevalent the virus was in the campus community. The university, however, doesn't have the ability to screen all students and employees, a process that to be effective would require tests be administered to everyone at least every other day, said Dr. Thomas A. Russo, professor and chief of infectious disease in the Jacobs School of Medicine and Biomedical Sciences.
"A single mass screening is useless," he said.
Russo said UB has put together a "solid plan" and is in a much better position to reopen than universities like UNC-Chapel Hill, which is located in a state with high rates of infection and community spread.
The Western New York's test positivity rate has hovered around 1% for many weeks, and Russo said he would not have supported reopening the campus if those rates were climbing upwards and exceeded 5%. North Carolina's positive test rates were 10 to 15% when Chapel Hill reopened.
"We're good with the low community level of spread. We're good with the plan. I think, though, the execution of the plan is everything, and we are talking about younger adults and their behavior," said Russo. "They're going to want to party."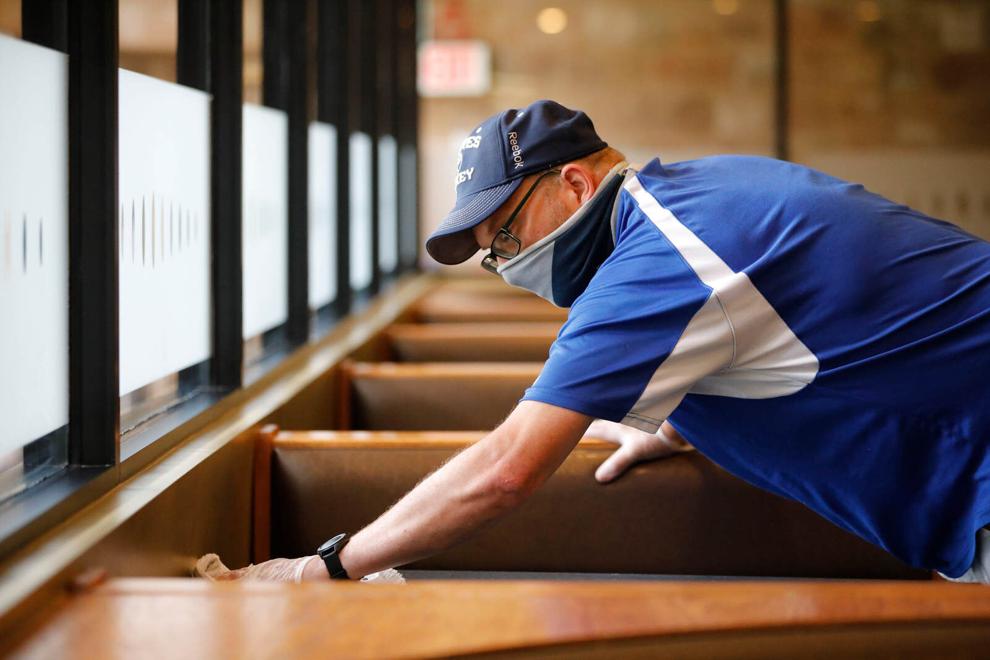 The key to executing the university plan will be having students "avoid the behaviors being splattered all over the national news."
"Kids are going to be kids. We're not going to get that to zero anymore than we can get the risk of getting Covid down to zero. That's not realistic," he said. 
But Russo said he believes most UB students are paying attention to what already has happened at other universities and will realize "if they go ahead and do these types of behaviors, then we're going to be in trouble."
"What happens is solely up to us. We own our curve. Our social behavior is going to dictate how well we do," he said. "If students ignore what we know about how to prevent this infection, it definitely could catch up with us."
The vice chancellor of Syracuse University chastised students in a letter Friday after a large group of freshmen students gathered on the campus quad without wearing masks or socially distancing from each other.
J. Michael Haynie told students they "selfishly jeopardized the very thing that so many of you claim to want from Syracuse University—that is, a chance at a residential college experience" and said the gathering may have done damage enough to shut down the campus before classes even start.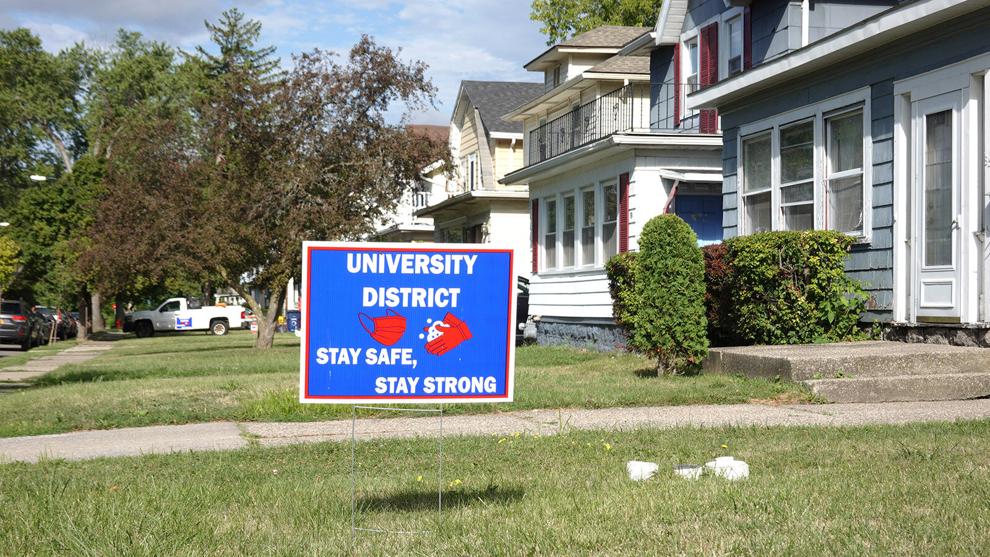 Buffalo Mayor Byron W. Brown said city housing inspectors would be going door to door in the University Heights neighborhood near South Campus starting this weekend to ensure that houses rented by students are safe and have no more than the allowable number of residents living there.
The mayor also said Buffalo police will issue tickets with fines of up to $1,500 for students who violate the city's ordinance for large parties.
On campus, proper mask wearing and social distancing will be the biggest keys to minimizing spread of the virus, Russo said.
"The virus is transmitted through respiratory secretions," he said. "At the end of the day, if you stuff the stuff coming out and you've got a mask on the other end to stuff it from going in, that's going to really minimize the chances of you getting infected."
"The evidence is unquestionable. The science strongly backs the use of masks as being perhaps the most critical factor in mitigating the risk of acquiring the new coronavirus," Russo said. "Physical distancing is very important, as well, and if you package the two together, that's really our best ticket for protection."
UB has added language in its student code of conduct to address students who refuse to wear a mask or practice social distancing. Those who do not comply may be pulled out of a classroom or other public space and referred for disciplinary action.
With 40,000 people on three campuses, UB officials said they expect some students to test positive, which already has happened at two local institutions, Daemen College and SUNY Fredonia.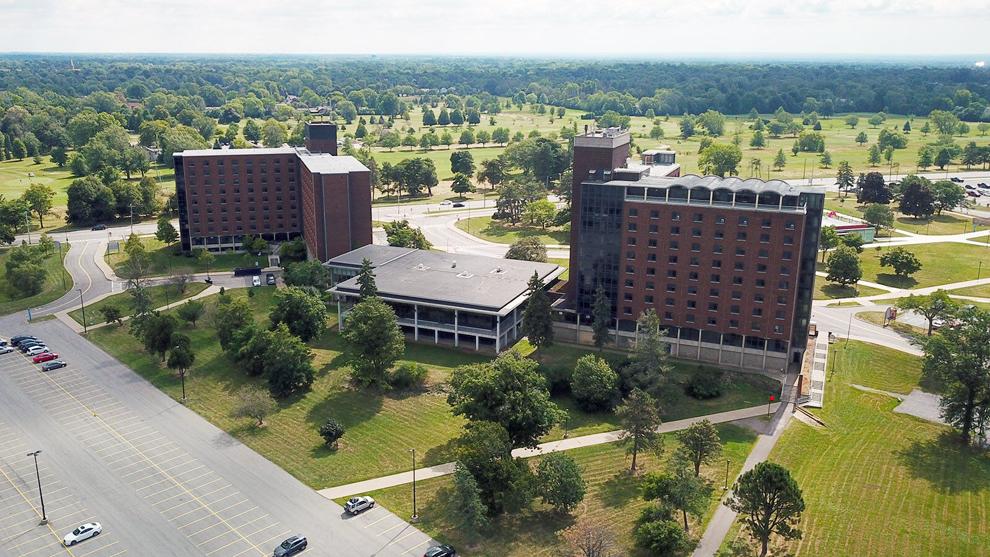 UB officials said they have put in place a robust contact tracing and quarantine and isolation protocol to minimize spread.
Students who live on campus and test positive will be quarantined in a separate dormitory. Students infected with Covid-19 and who live off campus will be asked to quarantine or isolate in their homes, under monitoring by the county Health Department.
"I can't imagine with what the State of New York has experienced that there won't be outbreaks," said Miletich. "But the mechanisms are in place for immediate identification of these clusters and then contact tracing and squashing it."