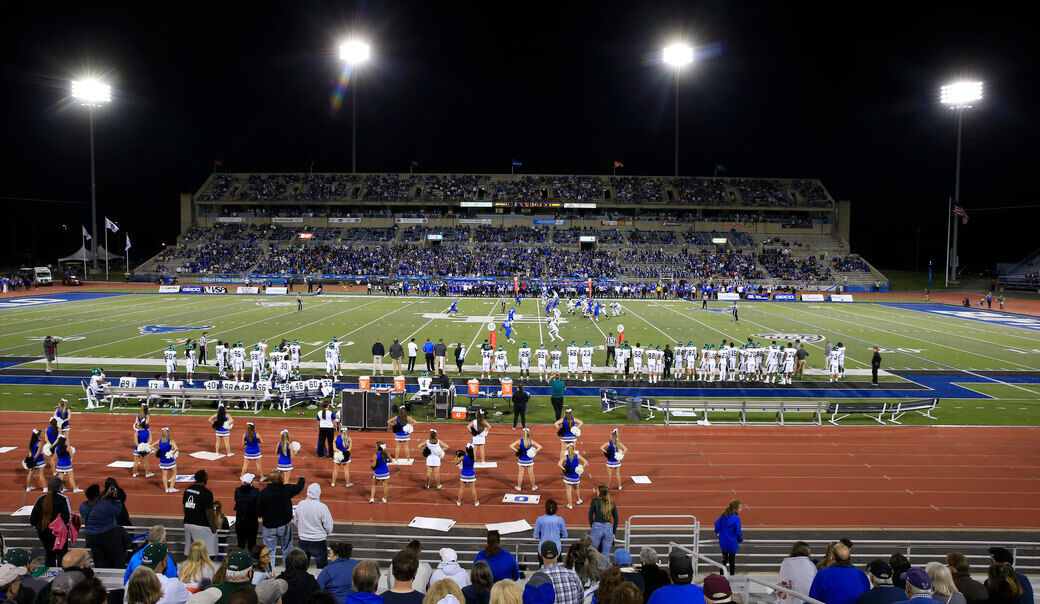 Anyone who wants to see a slap shot at KeyBank Center, a jump shot at the University at Buffalo's Alumni Arena or Alexander Hamilton get shot at Shea's Performing Arts Center has to get the Covid-19 shot.
UB is only the latest in a growing number of organizations requiring proof of vaccine for entry to athletic contests or theatrical performances.
For Bills games, all fans must have at least a first dose of a Covid-19 vaccine to attend the team's next home game Sept. 26.
It is a policy shift welcomed by many who say they feel safer attending a large event knowing every other adult there is vaccinated. In Erie County, 76% of those 18 and older have received at least one vaccine dose as of Monday.
But some people have loudly blasted the new mandates as unfair and are giving up their tickets to avoid getting vaccinated.
The Buffalo Bills, for example, last week announced all fans 12 or older must have at least one vaccine dose by Sunday's home game against the Washington Football Team and be fully vaccinated by the end of October.
Stadium and arena goers must be fully vaccinated to attend games and events by the end of October. The only exception is for children younger than 12, who must wear a mask inside the stadium.
The team set a deadline of Friday for unvaccinated fans to seek a prorated refund – the Bills already played one home preseason game and one home regular season game – for their season tickets. The Bills received and granted refund requests for 762 season tickets, the team said Monday, a figure initially reported by WGR 550.
"I would still characterize it as minimal, which I'm thrilled with," Ron Raccuia, executive vice president of Pegula Sports and Entertainment, said late last week. "I'm very proud of our fans."
The team wouldn't disclose how many fans held onto their tickets, but Highmark Stadium holds about 72,000 fans, so only 1% of the stadium's total capacity requested a season ticket refund. Refunds were not offered for single-game ticket purchases.
The Bills are offering the newly available tickets to fans on their waiting list.
Sabres season ticket holders face a deadline of Tuesday to request a refund for the 2021-22 season. Sabres fans also have the option of deferring their purchase until next season, an option PSE did not allow for Bills season ticket holders, because the Bills have a waiting list, whereas the Sabres do not.
Effective with "Tootsie," on stage from Oct. 10 to 16, patrons 12 and older will need to provide proof of at least one dose of Covid-19 to attend performances.
Shortly after PSE unveiled its vaccine mandates last week, Shea's announced that, effective with the Oct. 10 start of "Tootsie," patrons 12 and older must provide proof of at least one dose of the Covid-19 vaccine to attend performances. By Oct. 28, proof of full vaccination will be required for entry to all events in Shea's Buffalo, Shea's 710 and Shea's Smith theaters, including for the return of "Hamilton" in December.
For the Bills, Sabres and Shea's, attendees can't substitute a negative Covid-19 test for vaccination.
Nor can people going to sports or cultural events at UB, where the vaccine mandate kicks in beginning Oct. 1, with proof of full vaccination required Oct. 30.
The rule, announced Monday, applies to events at UB Stadium and Alumni Arena, as well as Slee Hall and the Center for the Arts. That includes the next home football game Oct. 2 and the commencement celebration for the Class of 2020 on Oct. 1.
Acceptable forms of proof are a vaccination card, a photo of a vaccination card, an Excelsior Pass or a digital vaccine pass. Fans and attendees also must show photo ID.
The school released its updated mask policy Thursday, a week before the UB football team opens its season at 7 p.m. Sept. 2 at UB Stadium against Wagner.
Under the new policy, masks will no longer be required outdoors at UB Stadium, though masks will still be required in indoor locations.
Those under 12 who are unvaccinated will still be admitted to events, but must remain masked at all times.
Patrons taking in a Buffalo Philharmonic Orchestra concert or another performance at Kleinhans Music Hall have the option of providing a negative Covid-19 test if they aren't vaccinated. Everyone from guests to musicians must wear a mask, no matter their status.
Not every venue has put in place a vaccine requirement.
For example, the Seneca Gaming Corporation has not imposed a vaccine mandate at its casinos and resorts. The corporation does require people attending indoor shows at the Seneca Niagara Resort & Casino and Seneca Allegany Resort & Casino to wear masks, regardless of their vaccine status.