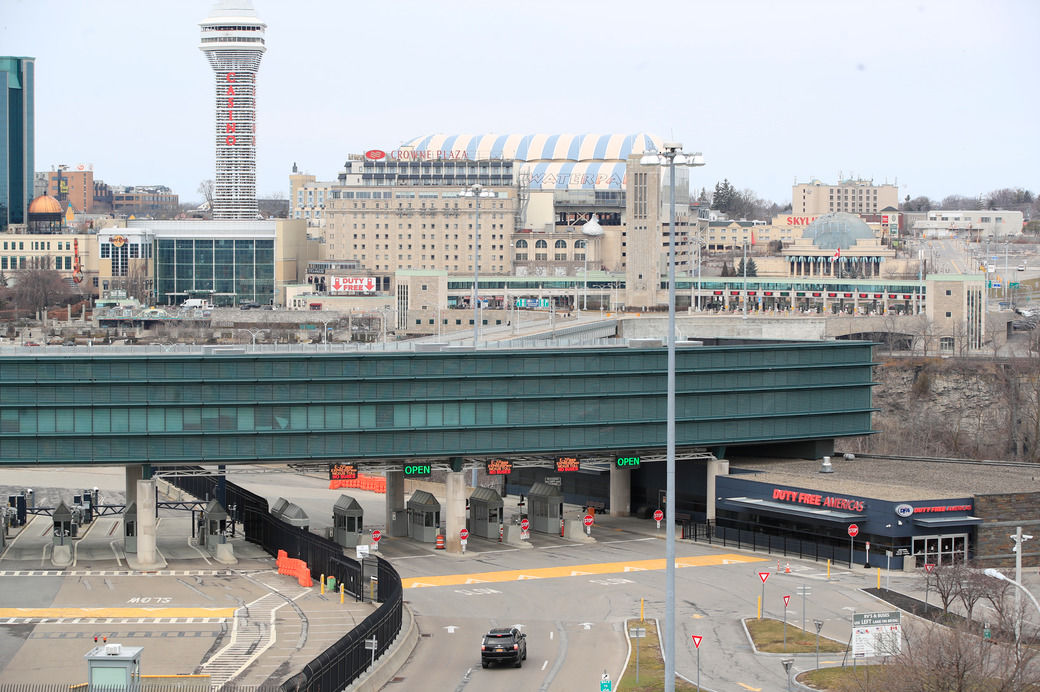 WASHINGTON – The U.S.-Canadian border will remain closed to unnecessary travel through July 21.
Canadian Prime Minister Justin Trudeau announced the one-month extension of the closure at his daily briefing in Ottawa on Tuesday.
"This is an important decision that will keep people in both of our countries safe," Trudeau said.
The decision to continue the border closure comes as no surprise. Sources on both sides of the border said last week that both governments had agreed that the border closure should continue, because the Covid-19 pandemic continues, with significant numbers of infections in both countries.
The two nations agreed in mid-March to close the border to all but necessary travel, and have agreed to three-month-long extensions of the border closure since then.
The decision means most of the summer will pass with travel severely restricted between residents of two countries who are used to routinely crossing the border. Buffalo-area residents who have cottages on Lake Erie, or who travel to Toronto or Ontario's wineries, will be unable to do so. And Canadians who travel to Western New York to shop will not be able to do so, either.
That being the case, officials on both sides of the border said last week they are concerned about the impact of the continued closure.
"There's a big economic price to pay because of that," Dottie Gallagher, president and CEO of the Buffalo Niagara Partnership, said last week when word first broke that the closure would be extended into July.
Canada recently agreed to loosen the travel restrictions slightly to allow people to visit close relatives, so long as those crossing into Canada are willing to quarantine for two weeks. The new policy defines immediate family as spouses, common-law partners, dependent children, parents or stepparents, and guardians or tutors.
Otherwise, travel between the two countries remains limited to:
• U.S. citizens and lawful permanent residents returning to America.
• People traveling for medical purposes, or involved in emergency response or public health.
• Those traveling to educational institutions.
• Those traveling for work.
• Truck drivers and others involved in cross-border trade.
• People traveling on government business, including members of the U.S. Armed Forces and their families.
Anthony Annunziata, president of Canada's Tourism Partnership of Niagara, said last week that the border closure has caused economic pain, but that the focus must remain first and foremost on preventing further spread of Covid-19.
"We've come a long way, but with a little bit more patience I think we'll be able to come through this very strong and be able to cross our borders again," he said.
The Buffalo News: Good Morning, Buffalo
The smart way to start your day. We sift through all the news to give you a concise, informative look at the top headlines and must-read stories every weekday.