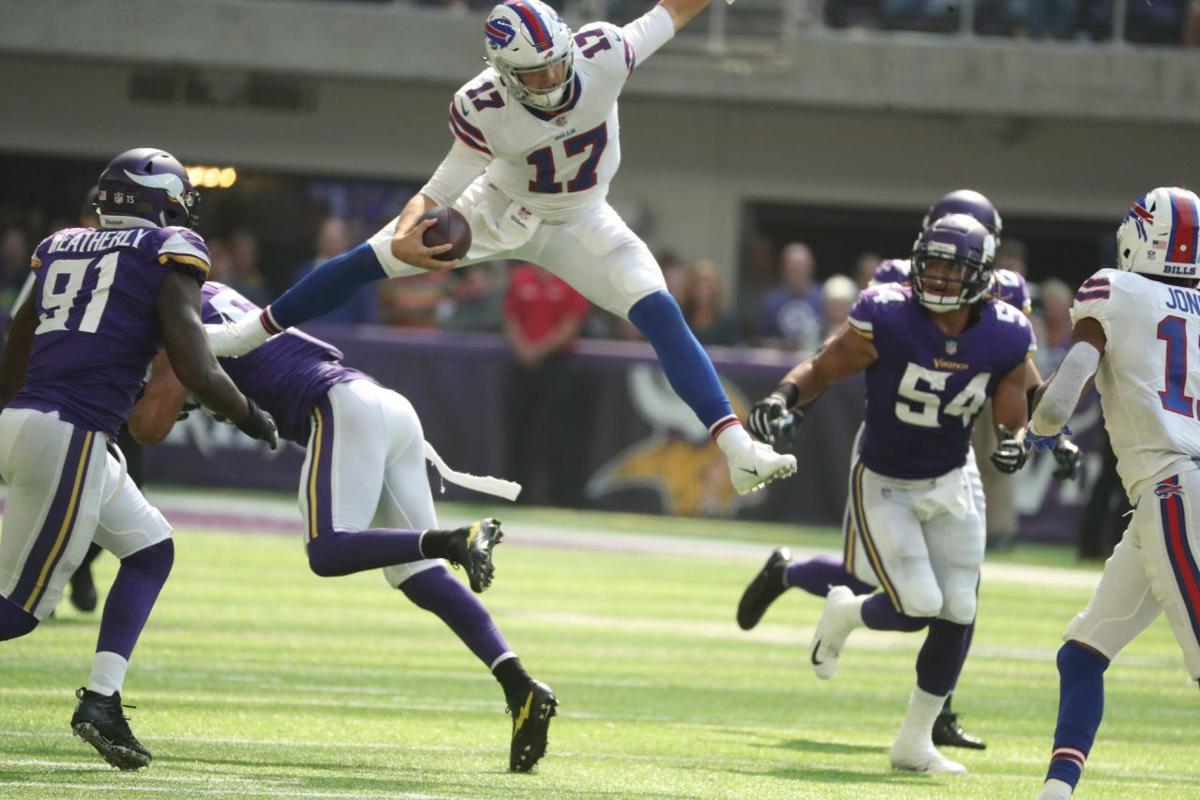 Here's a video replay of the moment:
And here's how former Bills quarterback Jim Kelly responded:
What a game so far for #17 and the entire Buffalo Bills team. Keep it going guys! I know I would have never been able to hurdle like that 😂 well done! pic.twitter.com/D6MC5xEBUN

— Jim Kelly (@JimKelly1212) September 23, 2018
Buffalo News photographer James P. McCoy captured this stunning viral photo of the hurdle: 
Savvy photoshoppers took it a step further and turned McCoy's image into a meme about Allen and the Bills jumping over everyone's expectations, Nike ads and more:
Here's what others came up with:
What's the best meme you could come up with for the photo? Send your caption or meme ideas to Qina Liu at qliu@buffnews.com.