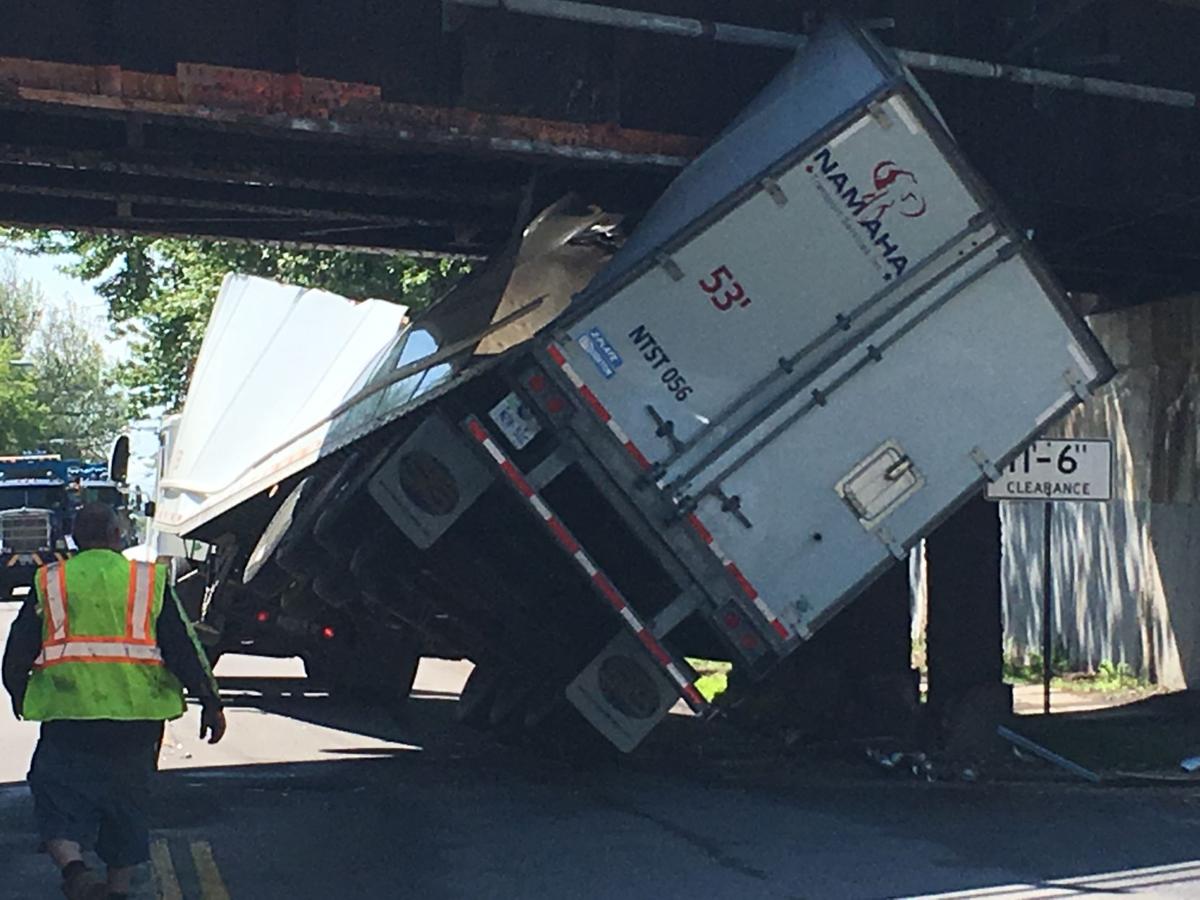 A Canadian truck driver crashed a tractor-trailer into the Young Street CSX bridge Tuesday morning, causing substantial damage to the rig, City of Tonawanda police said.
Kirisanthan Senathi, 24, of Scarborough, Ont., told investigators it was "his first day on the job."
No injuries were reported, and trailer was empty when the crash occurred at 10:15 a.m.
Senathi was ticketed for striking the bridge and other infractions.