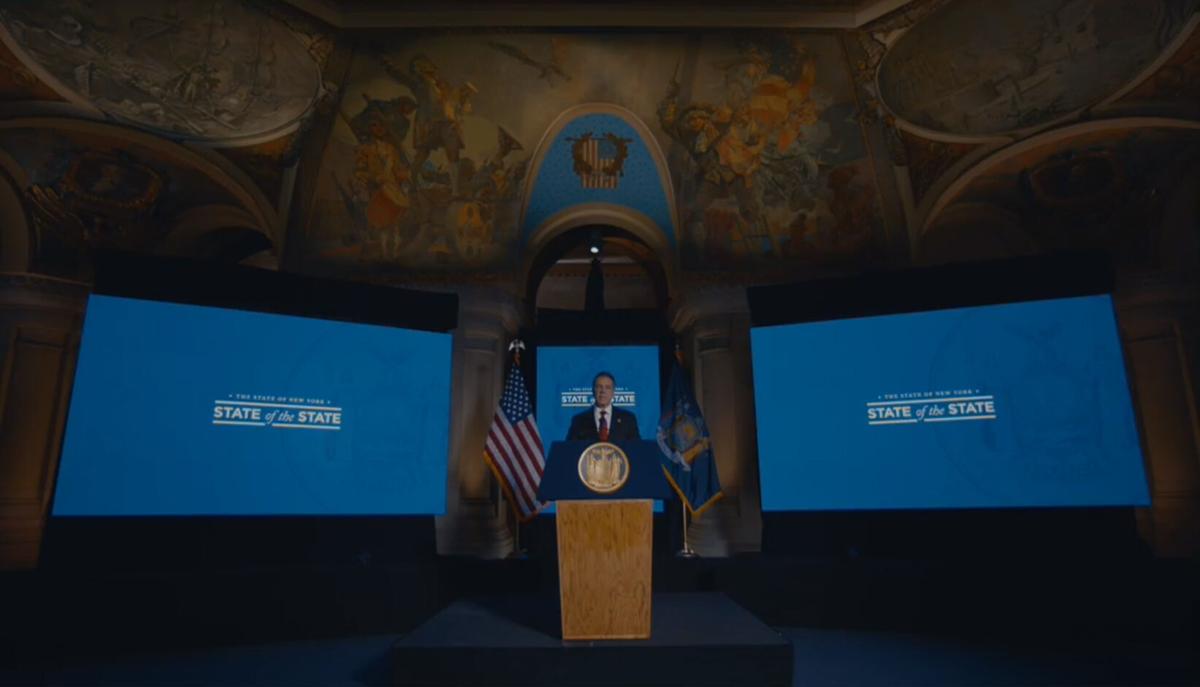 Gov. Andrew Cuomo says New York State must find ways to fully reopen its economy amid the Covid-19 pandemic.
In a State of the State address that outlined broad themes, but did not get into many specifics, Cuomo outlined a number of proposals that touched on business and the economy, including an aggressive transportation development program, affordable broadband and a focus on "green energy" projects.
"The truth is, we cannot stay closed until everyone is vaccinated," he said in the speech, which was streamed online from Albany. "The economic, psychological, emotional cost would be incredible. We must begin increasing economic activity and using science to do it, making Covid testing and vaccinations available so that we can reopen restaurants and arts spaces and theaters and commercial businesses."
The governor's office said establishing a rapid testing network in city centers, starting in New York City, would help businesses reopen more fully.
"With this new network of rapid testing locations, a customer can stop into a new rapid testing facility, get tested, and 15 minutes later be cleared for dinner or a movie" the governor's office said. "This will provide an added layer of protection and confidence as New Yorkers resume economic activity."
Cuomo said he was placing a moratorium, until May 1, on evictions of commercial tenants who have suffered Covid-related hardship, mirroring protections already in place for residential tenants.
Cuomo also proposed jump-starting the state's economy with what he called the nation's most aggressive construction and transportation development program. "New air, road and rail systems upstate and downstate, more affordable housing, and more economic development to create jobs, jobs and more jobs," he said.
Cuomo proposed making broadband affordable "because accessibility is not enough if it's not affordable. Without affordable broadband, people are not just disconnected, they are disenfranchised. Broadband must be accessible to everyone everywhere, and in New York, we will make sure it is."
Cuomo said he also sees economic opportunity for New York in "green energy" projects, to combat climate change. "New York will be the green energy capital of the world," he said. "We will not only construct renewable projects, we will develop manufacturing capacity, research and development expertise, and state-of-the-art worker retraining all here in New York, and we will do it this year."
The governor said he would follow up Monday's address with specific policy proposals over the next few days.