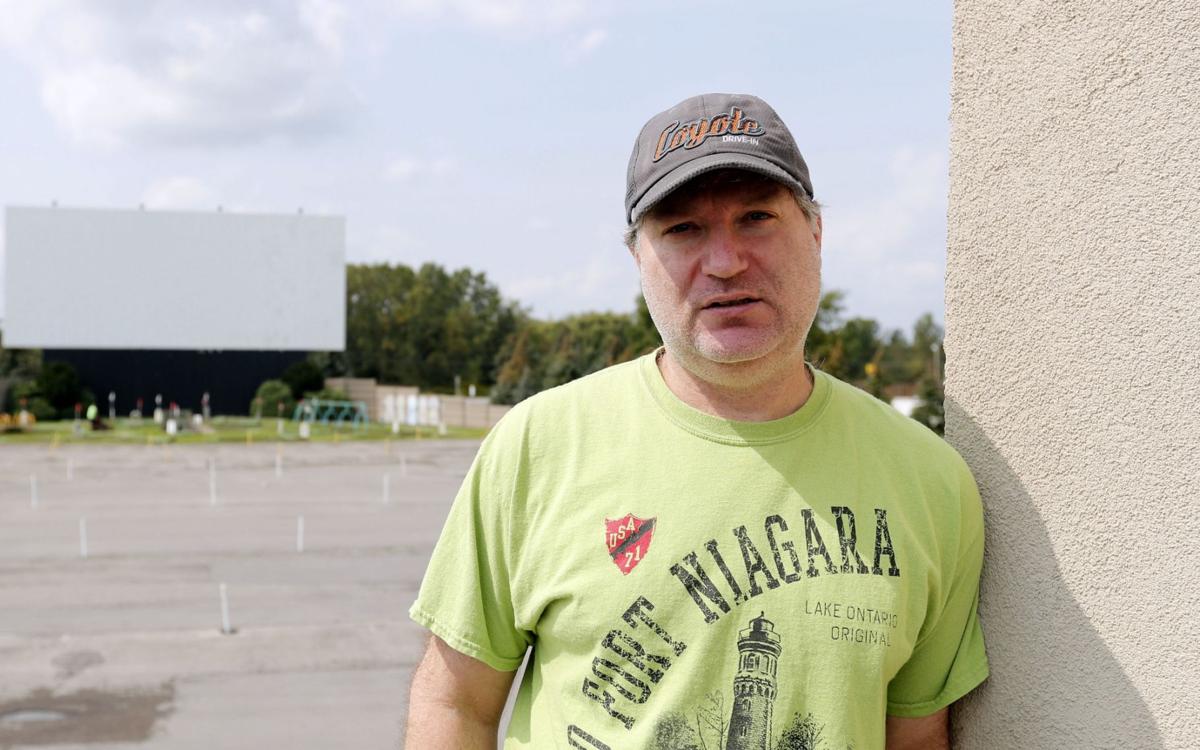 Drive-in movie theaters seem like the perfect entertainment antidote to the Covid-19 pandemic.
What's wrong, after all, with sitting in the safety of one's car to watch a movie on the big screen and eat takeout food from the refreshment stand?
"It's a nonessential business, and it's an unnecessary risk," said Rick Cohen, owner of the Transit Drive-in in Lockport.
"If you're seeing a double feature for what could be a five-hour visit, you can't deny patrons restrooms," Cohen said. "My main concern isn't sitting in a car watching a movie, it's restroom access."
Cohen said an employee would have to wipe down the bathroom after each visitor, which he said isn't practical and would put the theater worker's health at risk.
Drive-ins are currently open in several areas of the country, including the Starlite Drive-in in Wichita, Kan., the Admiral Twin Drive-in in Tulsa, Okla., and the Skyline Drive-in in Shelbyville, Ind.
All movie theaters in New York State were ordered closed by Gov. Andrew Cuomo to reduce the potential of spreading Covid-19.
The Skyline Drive-in posted on its Facebook page Monday that it believed it was in compliance with a statement from that state's governor "to enjoy outdoor activities (as long as you practice social distancing)."
"We are the ultimate social distancing venue," the post said.
Cohen thinks opening his drive-in now would be irresponsible.
"My first priority is the health of my customers, staff and my community," Cohen said. "Drive-in theater movies are not an essential service, as much as I hate to admit it.
"We are in a state of emergency and people need to stay at home to prevent the spread of the virus and to protect our nurses and doctors from becoming overwhelmed. Lives are more important than money."
The Four Brothers Drive-in, located in Dutchess County, was open until Tuesday.
John Stefanopoulos, one of the owners of the family-run business, said a waiver is being sought to stay open despite movie theaters being classified as a nonessential business.
Stefanopoulos considers the drive-in a safe way for people to leave their houses and enjoy entertainment from their vehicle. He said people can buy tickets online and watch movies from their car without any physical contact if that's what they want to do.
Keeping restrooms clean is not a hurdle either, he said.
"I think that you have to provide the necessary cleaning solutions for each person to take care of themselves," Stefanopoulos said. "We are up to date with all the Covid-19 protocols."
Several major publications, including the New York Times, the Los Angeles Times and the Associated Press have written articles in the past week heralding the return of the drive-in. That would be a glimmer of good news for an industry that had 305 drive-in theaters as of October 2019, according to the United Drive-in Theatre Owners Association, a far cry from the high of 4,063 in 1958.
But Cohen said that as much as he'd like to reopen, he won't any time soon.
"No one is going to get sick because I kept the drive-in open, because it's not going to open while we are under a quarantine," Cohen said.
"Nonessential," he added, "means nonessential."