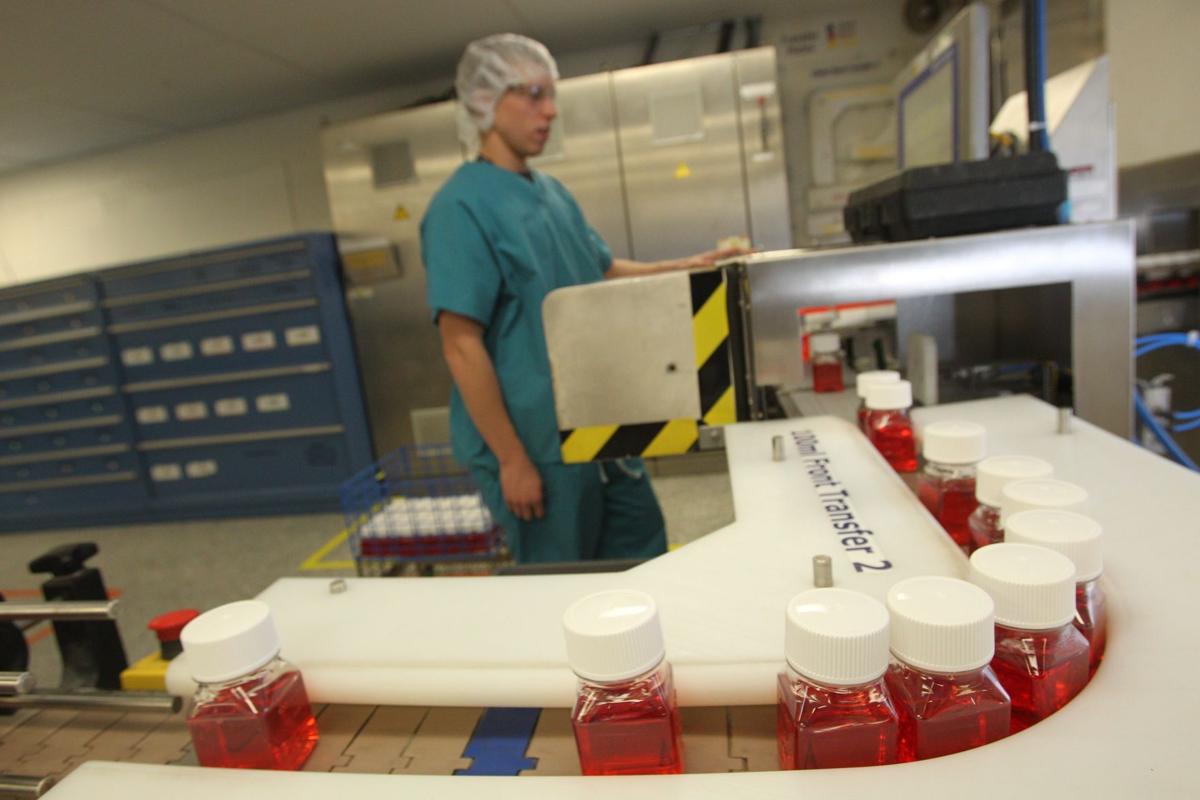 A Grand Island company that makes cell cultures for medical research plans to expand its facility by almost 20% to meet the growing demand for cultures that are not derived from animals.
And it wants taxpayer help – in the form of tax breaks – to make it easier to achieve.
Life Technologies Corp., which is owned by publicly traded Thermo Fisher Scientific, wants to construct a 50,000-square-foot addition to its 300,000-square-foot building at 3175 Staley Road.
The two-story expansion would be located on an acre of land. Life Technologies would also renovate 12,000 square feet of existing space, and upgrade its water service for the injection system and tanks to support the added capacity.
The firm would fill that space with equipment for the new product lines, which include animal-origin free and "Advanced Granulation Technology" cell cultures.
The company currently employs 818 full-time workers at the site – plus another 250 at the former CannonDesign headquarters at 1870 Whitehaven Road – and expects to add 60 jobs within two years of completion, paying an average salary of $45,875, but as much as $197,620 for management positions. The current workforce earns an average of $59,940.
The company said it needs the added room to fill its customers' requests and, in the process, "secure these growth opportunities for the benefit of the western New York economy," according to its application for tax breaks  to the Erie County Industrial Development Agency.
Life Technologies and Thermo Fisher are asking for $2.19 million in sales tax breaks and an unspecified property tax incentives for the $90 million project. The ECIDA has scheduled an online public hearing on the request for 11 a.m. Tuesday and is expected to consider the request at its board meeting in late December.
The company noted that while its existing operation is not in jeopardy, it could look elsewhere for the expansion. Officials specifically cited a facility in Scotland, which already produces similar products and has received government assistance in the past, and its Florida facility. And they said they've already had "preliminary meetings with various state agencies on possible incentives."
"This large expansion and business opportunity is dependent upon receiving assistance," the company noted. "Obtaining this assistance will encourage the company to expand at the Grand Island location rather than outside the state. If the project moves out of GI, the county will lose the opportunity for job creation and its economic impacts."
Originally founded on a former horse farm in 1962 as Grand Island Biological Co., the business was acquired in 2014 by Thermo Fisher, becoming part of the public company's Life Sciences Solutions Group.
"The project will allow us to serve our existing customers' increasing demand for our products, as well compete in the expanding life sciences industry and gain additional customers/business," the company said.
Project costs include $43.4 million for construction and renovation, plus $25 million for equipment, such as high-efficiency air handling units and energy-efficient chillers. There's also $17.1 million budgeted for legal, architectural, engineering and other "soft" costs, as well as $4 million for contingency and $500,000 for furniture and fixtures. The cost would be entirely financed by the company.
The site is already zoned for industrial use, and the company is also seeking municipal clearance. If approved, the project would begin at the end of January and finish by December 2022.