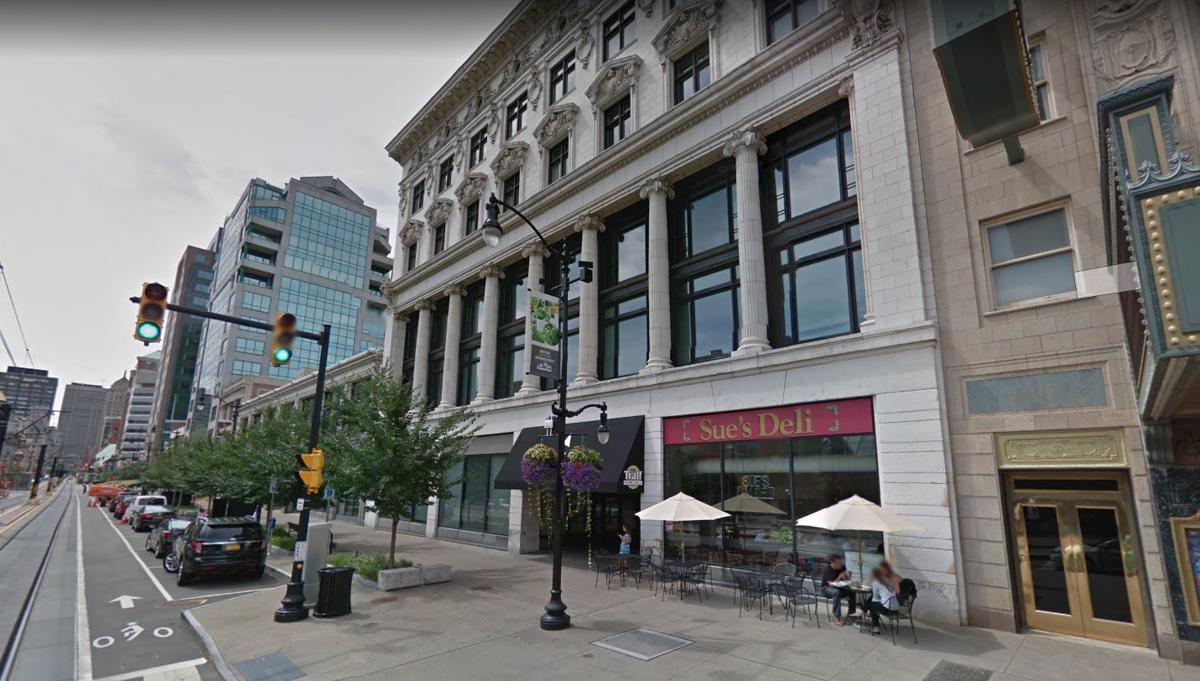 A developer who specializes in suburban housing and apartments has acquired Theater Place, a prominent and historic downtown commercial building next to Shea's Performing Arts Center that houses the Tralf Music Hall.
Frank Chinnici's Legacy Development paid $3.25 million through Main Theater Place to acquire the two-building facility at 622 Main from an affiliate of William Huntress' Acquest Holdings. Plans call for a mix of residential, retail and commercial users.
The 59,443-square-foot complex includes both a two-story and a five-story building, with a 1,125-square-foot restaurant, a 7,794-square-foot nightclub area, and a mix of other space on the first two floors, which are fully occupied.
Besides the Tralf, tenants include Sue's Deli, Club Marcella and the U.S. Food & Drug Administration, which occupies just under 17,000 square feet of space. All are staying.
Chinnici could not be reached for comment regarding his plans.
But CBRE-Buffalo commercial real estate agent Adam Koehn, who handled the deal for Chinnici alongside colleague Robert Roller, said the developer intends to convert the top three floors into apartments. Details are still being finalized, including how many units, Koehn said.
Chinnici is working with Toronto investor Anthony C. Hammill, a partner at Ewing Morris Investment Partners Ltd.
Designed in the beaux-arts style and originally constructed in 1896, the complex features a white terra cotta and masonry front, and a black awning over the front entrance. The larger building showcases three different facades for the ground-level, middle floors and upper two floors, with intricate architectural details throughout, such as carved lion heads, moldings, cornucopia, cartouches, Ionic columns and pediments.
Acquest had purchased the complex for $460,000 in 2003 from Theater Place Associates, an investor group led by Alan Dewart that had taken title from the Erie County Industrial Development Agency in 1999. "We knew Acquest was willing to sell it," Koehn said. "It came up in conversations."
Originally called the Otto-Kent Building, the structure was built in 1896 by William Otto, a descendant of Jacob Otto, who was a key agent of the Holland Land Co. that once owned and laid out much of the properties in Western New York, according to the Theater Historic Preservation District nomination documents.
It was designed by architect Edward Austin Kent, a son of one of the founders of the Flint & Kent Department Store in Buffalo, who practiced in Western New York but perished in the sinking of the Titanic in April 1912 as he was returning from a long vacation.