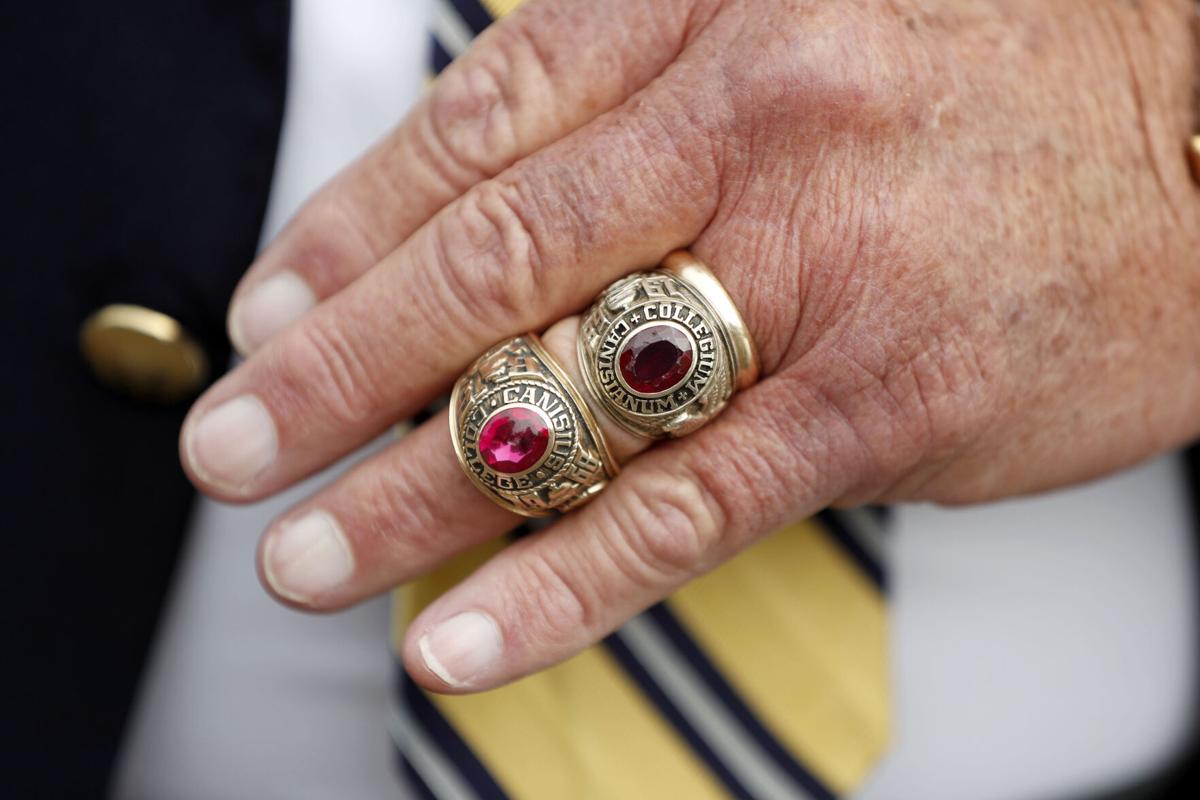 James McNicholas Jr., when he thinks back on it, is pretty sure an aunt and uncle bought him the Canisius College class ring as a gift.
This was 1968. McNicholas did not have the cash to afford that kind of ring. His dad worked in a plant at a Naval Supply Depot in Scotia. McNicholas was the first in his family to attend college. He earned a degree in economics at Canisius, though his original interest involved playing basketball.
As a freshman, an ankle operation knocked him out of the game. He was a catcher for three years on the Canisius baseball team, but that was only part of why college mattered so much in his life.
"I was proud to be a college student and more proud to be a Canisius graduate," said McNicholas, 74, who retired as a lieutenant colonel years later from the Army, after returning to Buffalo to serve in various educational roles at his alma mater. He eventually became director of Junior ROTC in the city schools before "retiring" again into a voluntary position on the college board of regents, which led to his service now as a trustee.
"It was Canisius that enabled me to get through 24 years as an Army officer, not through book knowledge or my GPA but something else I was able to develop through dealing and living with so many different people, especially the Jesuits," he said.
Above all else, it was through Canisius that he met a D'Youville student named Dorothy Higgins, when they both attended a shoreline party in Lake View. They were married in 1969, beginning a union of 49 years that ended only with Dorothy's death from cancer on Easter Sunday, 2018.
All of it helps explain why he rarely took off the class ring from 1968, except when circumstances left him with no choice.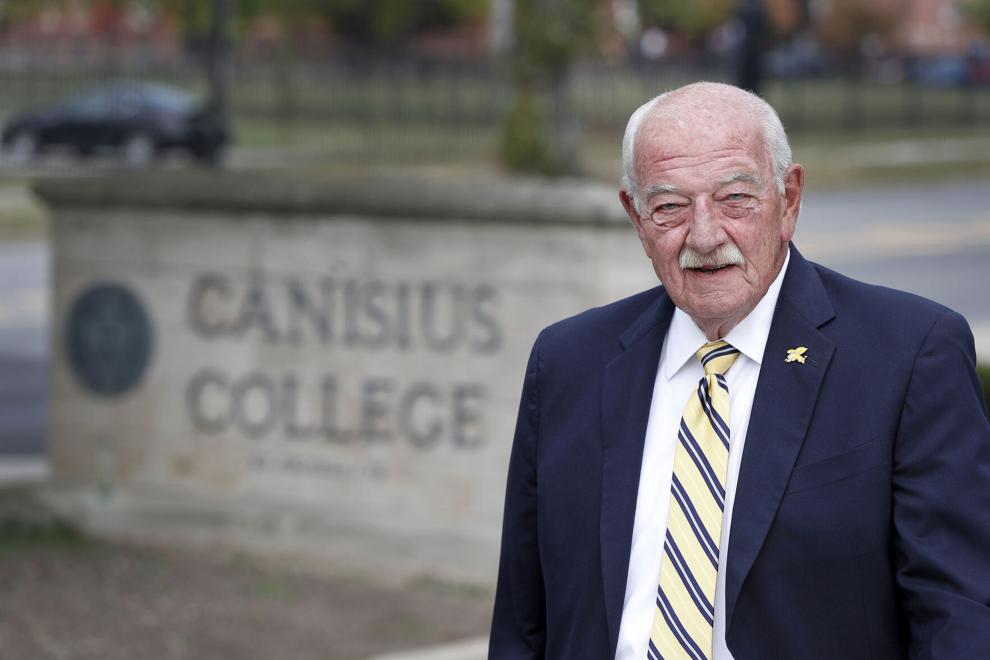 Somehow, while stationed in El Paso in the early 1970s, he lost the ring.
He and Dorothy were living in a house they owned on Prince Edward Avenue in that Texas city. McNicholas remembers searching all the shelves and drawers, then tearing through his golf bag and all his pockets.
The ring did not turn up. The loss bothered him so much that Dorothy bought him another one when they returned in 1975 to Canisius, where McNicholas became a teacher, later moving on to serve as chairman of military science.
He loved the new ring, though the stone was a little different than the one from 1968, more of a standard red than the original ruby color. While the second ring had its own meaning - a gift from his wife and a symbol of returning to Canisius - there was always a quiet pang about the first one, a talisman of college as a pivot in his life, with his name engraved in tiny letters on the band.
That is really what made all the difference.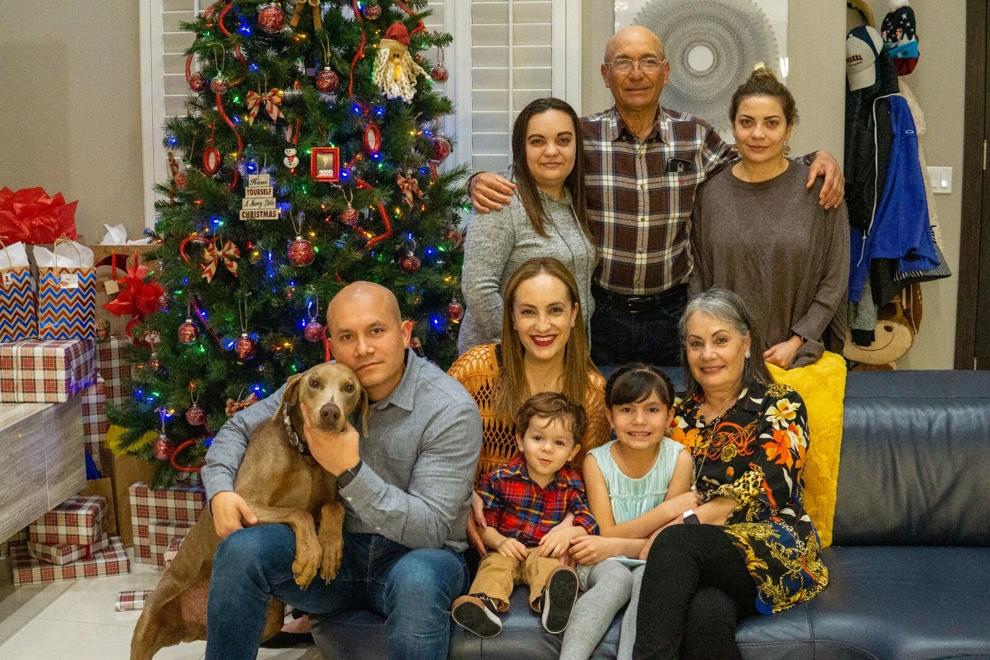 Viridiana Nunez is a nursing student in El Paso, raised by parents who place a high value on education. Her sister, Berenice Hernandez, earned her master's degree in nursing this summer from the University of Texas at El Paso, and the family had gathered to celebrate when someone said wistfully that it was too bad Berenice did not have a class ring.
"Wait a minute!" said Viridiana's father, Alberto Nunez, laughing. He went to the jewelry box of his wife, Maria, returning with a heavy class ring with a ruby-colored stone.
It was marked Canisius College, 1968.
His three daughters asked together: What is this?
Years ago, their parents explained, they rented a house on Prince Edward Avenue while their own home was under construction, in the early 1990s. They hired a landscaping crew to do some work on the yard, and one of the workers approached them, holding out his hand.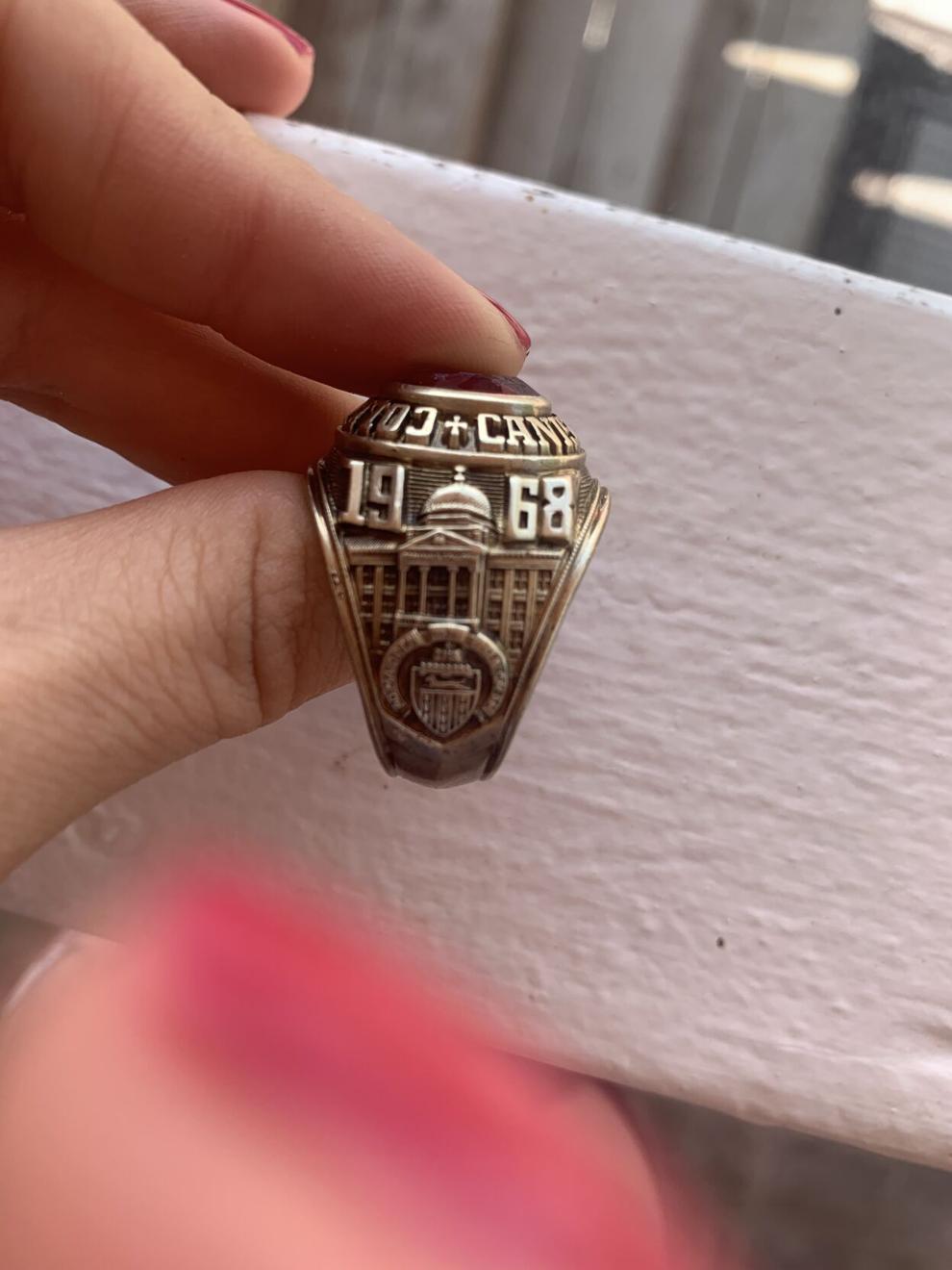 He had found a ring, long buried and caked with dirt.
Alberto and Maria, intrigued, cleaned it off, then shined it up. It was a class ring with a heavy golden band. They could have taken it to a jeweler and sold it, but they wondered if the owner might someday, by some miracle, appear at their front door. Viridiana said Alberto, who had graduated from college in Mexico, knew how much someone had to be missing that ring.
Yet making any search at that time was a formidable quest, both because it was long before the couple went online and because Maria and Alberto spoke Spanish as a first language.
Even so, Maria placed it in her jewelry box based on some hunch the mystery would be resolved, even after the family moved into a new home.
Almost 30 years later, at Berenice's party, Alberto pulled it out.
The three sisters – Berenice, Evelin and Viridiana – sat down, fascinated, handing the ring back and forth. They noticed a faint name engraved on the inside: James McNicholas Jr. It had been 52 years since this mystery guy graduated from a college in faraway Buffalo, and they realized all the things that could have happened in that time, but Viridiana opened her laptop and started searching.
She found a listing for a man who matched the name close to Canisius, linked to a few possible phone numbers.
Viridiana began calling. Jim McNicholas, on his end, saw a number flash up from El Paso. He hesitated for a moment, figuring it might be spam, then picked up on the off chance it might be someone in Texas with a connection to his life.
Once he answered, Viridiana was cautious, wanting to make sure it was definitely the same person.
"You don't know me," she said, "but I think I found your graduation ring."
Stunned, he asked her to repeat the story three times. After they said goodbye, he sent a text to Viridiana with the thought at the heart of it all:
"Thank you for doing this. It certainly gives me hope that this world is full of gracious people like you."
Viridiana and her sisters remain astounded at the whole longshot chain of events. The chances were slender to begin with that the landscaper would even come upon the ring. He had the good faith to hand it over it to Alberto and Maria, who through some sixth sense decided to hang onto the ring. Decades later, Viridiana – raised in the digital age – knew how to go looking for the owner, and by good luck came upon the right man and number.
"A ring like that, it has a lot of meaning," Viridiana said. "It takes a lot of work to get through school, and all of this just felt meant to be."
She wrapped the ring in a little box with a white bow, then mailed it to Buffalo. McNicholas, on the other side of the country, opened the package and studied the ring for a long time. He and Dorothy never had children, and it is difficult for him to describe the sense of absence since he lost her more than two years ago.
He knows what this ring would have meant to his wife, how somehow it brings everything together. McNicholas said he usually wears the original ring alongside his wedding band and keeps the newer one in the box from Viridiana. He told her he wants to send her family something in return, but she gently turned him down – even though he still plans a response that he chooses to keep secret.
"This isn't about what it's worth," Viridiana said. "To get something that's yours, after all those years, that you never thought you'd see again?"
It is a feeling McNicholas wakes up to every morning, when he sees everything he values in two rings.