Museums, cinemas and theaters reopened earlier this year, but audiences haven't come back as hoped.
Attendance lags behind pre-pandemic levels, and now operators of the cultural attractions expect it could be a long wait before normalcy returns – without another government bailout to ease the way.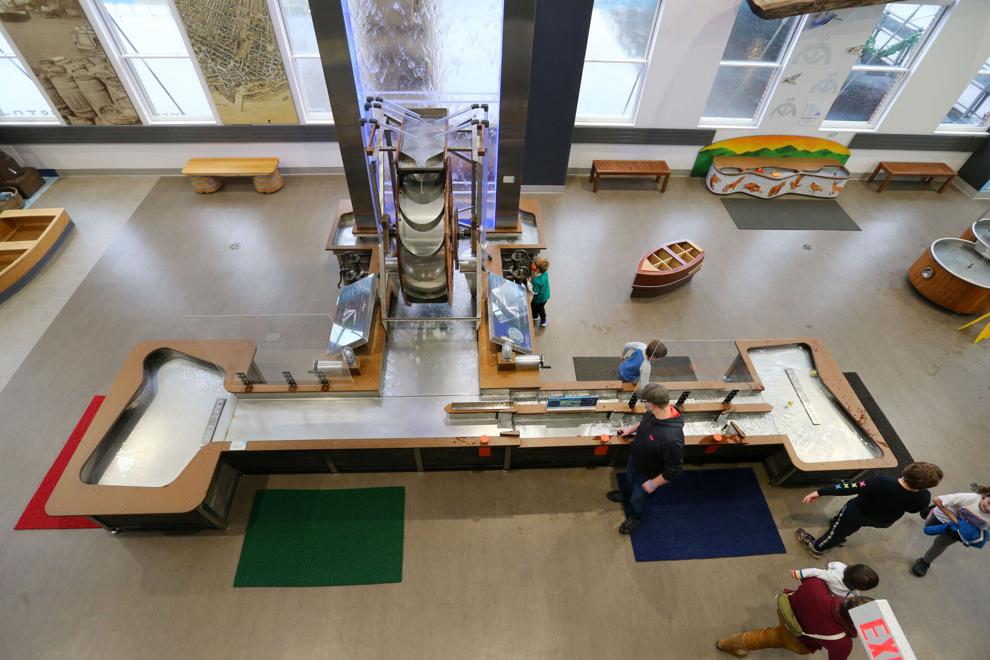 But they see one hopeful sign for the family-friendly destinations: the approval of vaccines earlier this month by the Centers for Disease Control and Prevention for children ages 5 to 11.
"I am hopeful that now that vaccines are available and encouraged for younger children, it will give families more liberty to do public things like coming out to a cultural attraction," said Marisa Wigglesworth, the Buffalo Museum of Science's president and CEO.
The museum in three months will open "Antarctic Dinosaurs," a major show that will carry significant financial risk. The museum is counting on the exhibit attracting large numbers of families as more children get vaccinated.
Explore & More Ralph C. Wilson Jr. Children's Museum also banks on the return of more families.   
"I'm starting to see rentals come back, birthday parties come back and school groups being booked for spring," said Michelle Urbanczyk, Explore & More's CEO.
At the same time, Urbanczyk said, a return to normalcy could still be a long way off, especially if another variant surfaces.
Only this time she doesn't expect to see the kind of federal aid that helped so many cultural institutions get through the pandemic.   
The $273,000 the children's museum received from the federal Paycheck Protection Program helped keep the nonprofit organization operating, she said. 
"We don't expect to see it happen again, ever," Urbanczyk said.
In the meantime, those running the museums and theaters long for more patrons like Allentown resident Tim Walters, who said he feels comfortable going to cultural venues.
"Everybody has to be vaccinated and masked, and if not, I won't go," he said.
Walters spoke ahead of the matinee showing of "Spencer" Monday at the North Park Theatre, where social distancing wasn't a problem.
"This is a slow day, so I can sit and feel comfortable," Walters said.
Here's how seven cultural organizations are coping: 
Dan Hart doesn't remember ever seeing so many empty seats on a consistent basis inside Kleinhans Music Hall for Buffalo Philharmonic Orchestra concerts.
"It's a little startling when you look at the hall," said Hart, the BPO's president and executive director. 
"We are seeing about 50% of the audience we had in the fall of 2019," he said.
Subscription tickets brought in $1.9 million in the last full season before the pandemic. This year? It's $1.2 million, though the subscription campaign runs through March, offering hope of reaching the $1.4 million budgeted for the season, Hart said. 
The BPO received $4.5 million in federal pandemic aid: $3.2 million from the Paycheck Protection Program and $1.3 million from the Shuttered Venues Operators Grant program.
Hart voices optimism about the future because of increased vaccination rates in New York State and the prospect of more children being vaccinated. 
But he said the shadow cast by the pandemic will be around for some time to come.
"We expect to feel the effects of this for another four years," Hart said.
The BPO's Board of Trustees built up the endowment and the orchestra's cash reserves to deal with those challenges, he said.
"The good news is that the full orchestra is back," Hart said. "They are sounding fantastic and are ready to play. Despite it all, the artistry is continuing and I think we are in a position to weather the storm."
Slow rebuild at Museum of Science
The Buffalo Museum of Science went from being open three days a week to five in February. The change brought a sense of optimism the pandemic was turning a corner, Wigglesworth said.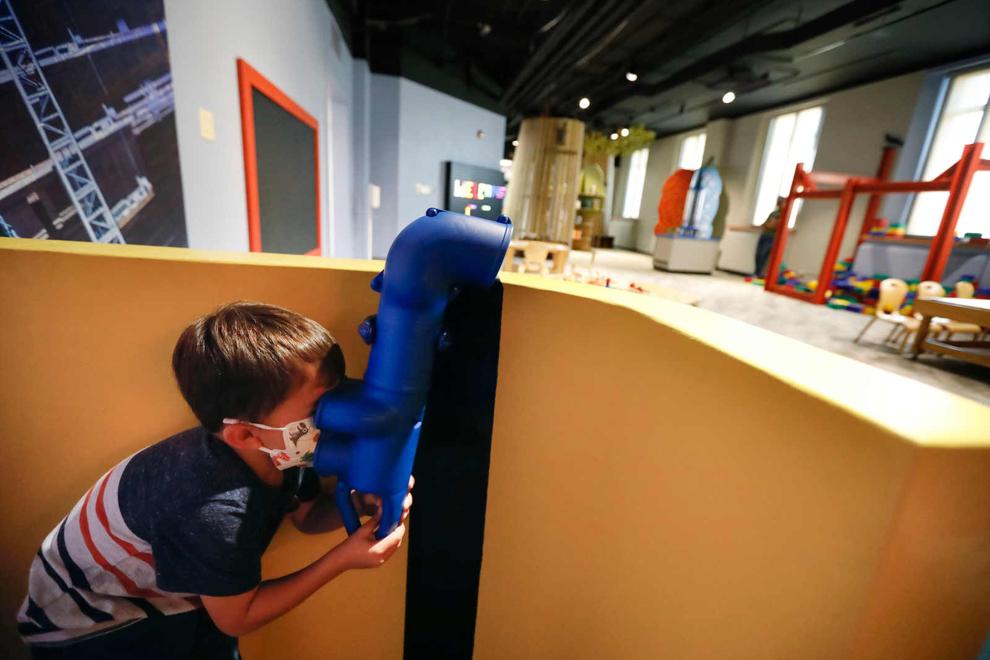 "We really did anticipate a steady rebuild and, simply put, the rebuild has come more slowly than we thought would be the case a year ago," she said. "We are tracking above last year at this time – that's encouraging – but we are tracking well below what would have been a pre-pandemic year at this time."
Wigglesworth anticipates the approval of vaccines for young children will reduce parents' apprehension about going to public places, such as the museum.
By booking "Antarctic Dinosaurs," an exhibit developed by the Field Museum in Chicago, she bet they will come back in force.
"We committed to this exhibit with the ambition of making a big investment for the Western New York audiences that we serve," Wigglesworth said, noting the museum's mission is to both educate and entertain. "It is a fantastic exhibit."
The seven-month run from Feb. 5 to Sept. 4 , will allow museumgoers "who are perhaps not ready to come out in February to still see and enjoy this marvelous exhibit over the many months to follow," she said.
Safety protocols at Shea's 
Michael Murphy is happy patrons can come back to Shea's Buffalo Theatre and enjoy the restored grandeur of the movie palace built in 1926.
But the Shea's president is also dealing with decreased attendance. One reason for that, he said, is that some people don't want to be subjected to the safety protocols Shea adopted, which includes showing proof of two doses of the vaccine and wearing a mask inside.
"We know there has been an impact," Murphy said. "We are trying to provide the best environment as possible for the most number of people who come to Shea's."
For a recent two-week run of "Frozen," 43,508 people attended – a respectable amount but about 3,500 fewer people than expected, Murphy said.
The theater also lost concession revenue – an important part of Shea's income – because it wasn't offered out of safety concerns. Concessions have since returned.
At the same time, Shea's has about 16,000 season Broadway Series subscribers, which exceeded expectations. Shea's record-breaking 2018-2019 season of 18,474 subscribers included the highly anticipated "Hamilton." The show is back again this year but not as part of the subscription series.
Federal programs have also helped maintain theater operations. Shea's received $10 million from the Shuttered Venue Operators Grant program and just under $1 million from the Paycheck Protection Program.
Added costs included retrofitting the air-conditioning systems and adding security to check proof of vaccination and identification for as many as 3,019 people within an hour. Stringent cleaning protocols and additional costs associated with accommodating Broadway tours also increased expenses.
"I'm just thrilled we are able to reopen, and it's great to see people in the theater, seeing them enjoy live theater again, because that's what we're supposed to do," Murphy said.
The biggest challenge is the unknown, he said.
The theater spent down its cash reserve during the Covid-19 pandemic and was able to restore it with the help of federal dollars.  
"Looking down the road, if things stay at this level, I think we will be fine and continue to survive," Murphy said. "But if there is a significant outbreak over the winter, then that could cause a lot of difficulty again."
Drop-off at North Park Theatre
The North Park Theatre has seen a drop-off in attendance for its traditional art film programming since reopening earlier this year. 
"We definitely have not yet achieved pre-Covid normalcy in terms of business patterns," said Ray Barker, the theater's program director. "I chalk that up to a change in behavior in middle-aged people who are still not fully comfortable going out."
Movie attendance decline across the country is also evident in the pages of the Hollywood trade press.
North Park has had better success with programming that skews younger, such as horror films, Barker said.
"I hope this change in behavior is temporary, because we would like to see the art house film market recover," Barker said.
The holiday season should be a good barometer, he said, noting many art house films released at that time for Oscar contention are in theaters. 
Barker is anxious to see how "Nightmare Alley," which was partly filmed in Buffalo, will fare. The film, directed by Guillermo del Toro and starring Bradley Cooper and Cate Blanchett, opens at North Park on Dec 17.
Just Buffalo Literary Center
Kleinhans Music Hall has also seen its share of empty seats this fall for Babel, the series featuring acclaimed authors.
Lee will discuss his new book and more at 8 p.m. Nov. 18 at Kleinhans Music Hall as part of Just Buffalo Literary Center's acclaimed BABEL literary series.
Individual and season subscription sales are way down compared to pre-pandemic years, said Barbara Cole, Just Buffalo Literary Center's artistic and associate executive director.  
"Even with all of the additional precautions – a guarantee that everyone present shows proof of vaccination, masks required inside the building, social distancing in the auditorium – as well as a simulcast option for audience members who prefer to tune in from home – ticket sales still remain far lower than any other season in the history of Just Buffalo's Babel series, Cole said.   
The low attendance is particularly disappointing since Just Buffalo didn't offer live presentations last season due to Covid-19.
Cole said she remains optimistic about the coming months.
"With each day, as more and more people get vaccinated, we remain extremely hopeful for the spring," she said. 
Trimmed staff at Explore & More
Urbanczyk expected this year to be hard.
"I just knew, based on my audience, which is unvaccinated children, that we would struggle," said Urbanczyk, Explore & More's president.
School groups, family gatherings and birthday rentals have been largely absent. So, too, have tourists and Canadian travelers due to the halt until recently of binational travel.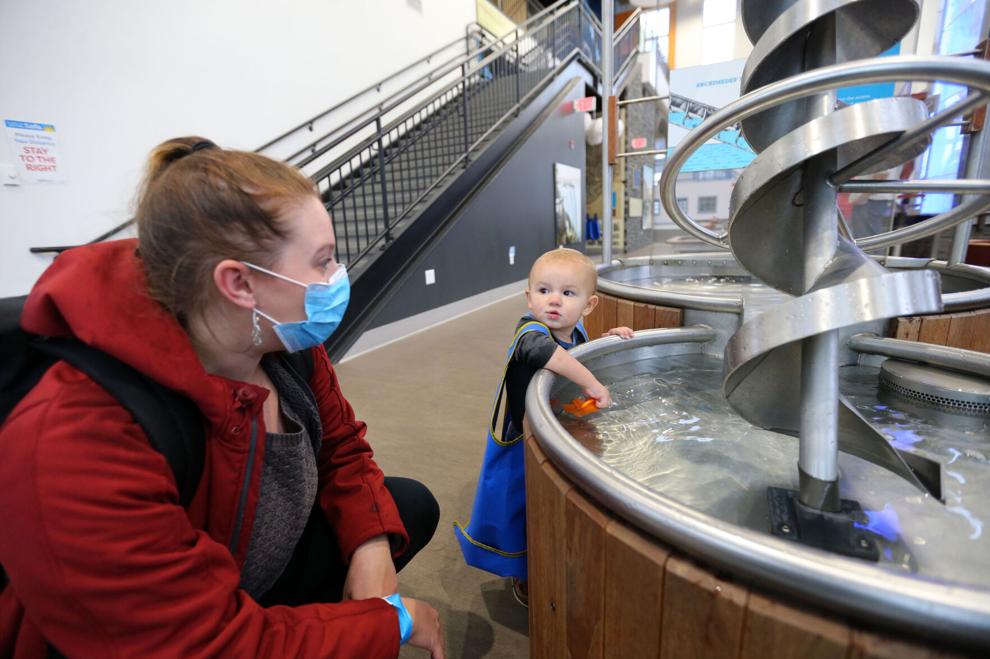 Urbanczyk said some tourism started to come back this summer, along with more people from a variety of ZIP codes. But the museum fell far short of summer attendance levels seen in 2019, when the Canalside attraction first opened.
Urbanczyk said staffing remains down after pandemic-induced layoffs.
"We still don't have a marketing department," she said.
But the children's museum is ready to adapt again if necessary.
"We are so lean and so new that it gives us a business advantage, because we can shift jobs and titles and move a little bit faster," Urbanczyk said. "We are ready to do it again."
Revenue rebound at Buffalo Zoo
Attendance at Buffalo's most visited tourist attraction during the peak period of Memorial Day to Labor Day was off 19% this year when compared with 2019.
Yet revenues were actually higher, according to Keesha Bullock, who oversees the zoo's marketing and communications departments.
"We certainly are not out of the woods, but we are doing everything we can to make sure we are welcoming people back and doing it safely while creating an experience people want to come to," said Norah Fletchall, the zoo's president and CEO.
One advantage for the zoo: Most of the exhibits are outside, lessening the risk of contracting Covid-19.   
The zoo received $2 million in Paycheck Protection Program funds that Fletchall said helped get the zoo through a trying period. The zoo recently reverted again to being open four days a week in off-peak months to reduce expenses. 
Fletchall said the zoo has a financial recovery plan to deal with setbacks, including a reduction in staffing.
"We were hurting bad and did some major retracting, and we are still trying to recover from that," she said.
The zoo, Fletchall noted, has challenges other cultural groups don't.