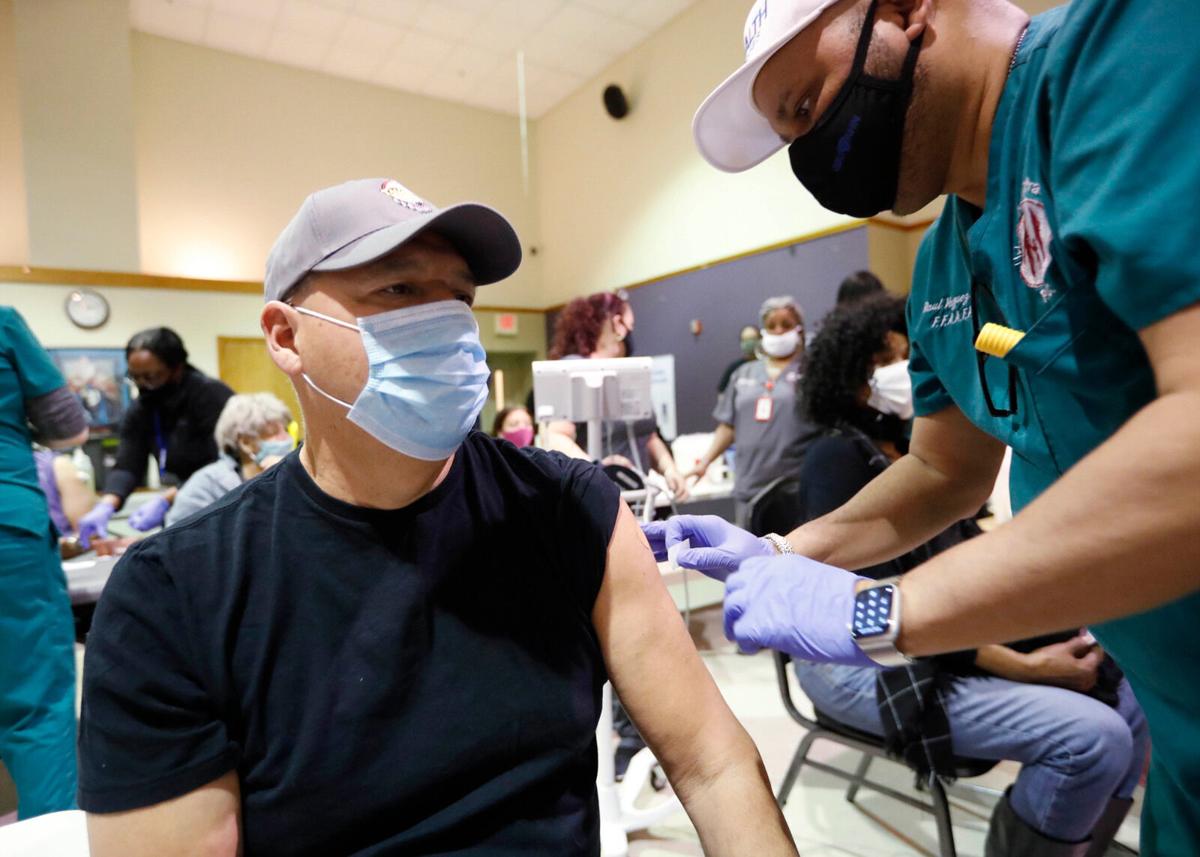 The prospect of a full-blown "fourth wave" of Covid-19 has divided experts and puzzled lay observers. How much could cases really increase, the thinking goes, when so many people are vaccinated?
But recent case data from Western New York put the risk in stark perspective. In the past three weeks, new infections in the region increased at roughly the same speed and scale they did in November – which led to a mid-winter surge that sent hundreds of people to the hospital and killed upward of 900 residents.
To be clear, that level of severe illness is unlikely now, given the number and the demographics of Western New Yorkers who now have some immunity to Covid-19. But more than one million local people still aren't fully vaccinated, and comparing last fall's trendlines to the current uptick illustrates the snowballing infection risk of even a moderate increase. 
Speaking to reporters last week, Dr. Rochelle Walensky, the director of the U.S. Centers for Disease Control and Prevention, warned that the country faces "impending doom" if it continues current trends. Nationally, new cases are up roughly 20% over the past two weeks, though they remain well below their winter 2021 and summer 2020 peaks.
These insights are part of a Buffalo News project to track and analyze critical Covid-19 metrics. Using data from the state and local county departments of health, as well as the state Department of Education and the New York Times' national coronavirus database, The News is tracking the still-unfolding story of Covid-19 in Erie, Niagara, Chautauqua, Cattaraugus and Allegany counties.
Since mid-March, those data have shown an accelerating increase in new Covid-19 cases that mirrors the lead-up to last winter's surge. Average daily cases doubled from around 300 on March 18 to 600 on Sunday.
The region last saw a climb of that speed and size from Nov. 8 to Nov. 21, when cases also doubled from roughly 300 to 600 over a two-week period. That climb then continued for several more weeks, multiplying the region's cumulative case count several times over and driving daily infections to their all-time pandemic peak.
It is not clear how long, or how closely, the current uptick will continue to mirror the fall's, given shifts in patient demographics and the mass rollout of highly effective vaccines. But the lead-up to the fall surge helps explain why public health officials have expressed such alarm about more recent increases. Absent other factors, the speed of new Covid-19 infections frequently accelerates over time, meaning that – in populations that still contain hundreds of thousands of susceptible people – it is still possible for small or regional upticks to spin out of control. Dr. Anthony Fauci, the federal government's foremost expert on Covid-19, recently likened the situation to a race between the virus and vaccinators.
There is continued good news on that front, at least: Over the three-week period when average daily cases doubled to 600, local vaccine providers also upped the pace of vaccinations by almost half. As of Tuesday, nearly 272,000 Western New Yorkers were fully vaccinated – and an additional 14,700 got shots every day last week, on average. As of Saturday, the country is now vaccinating a record 3 million people each day, enough to immunize everyone by July 4 at current rates.
Since Western New York recorded its first case of Covid-19 on March 14, 2020, nearly 110,000 people have tested positive for Covid-19. More than 2,200 people have died of the disease.