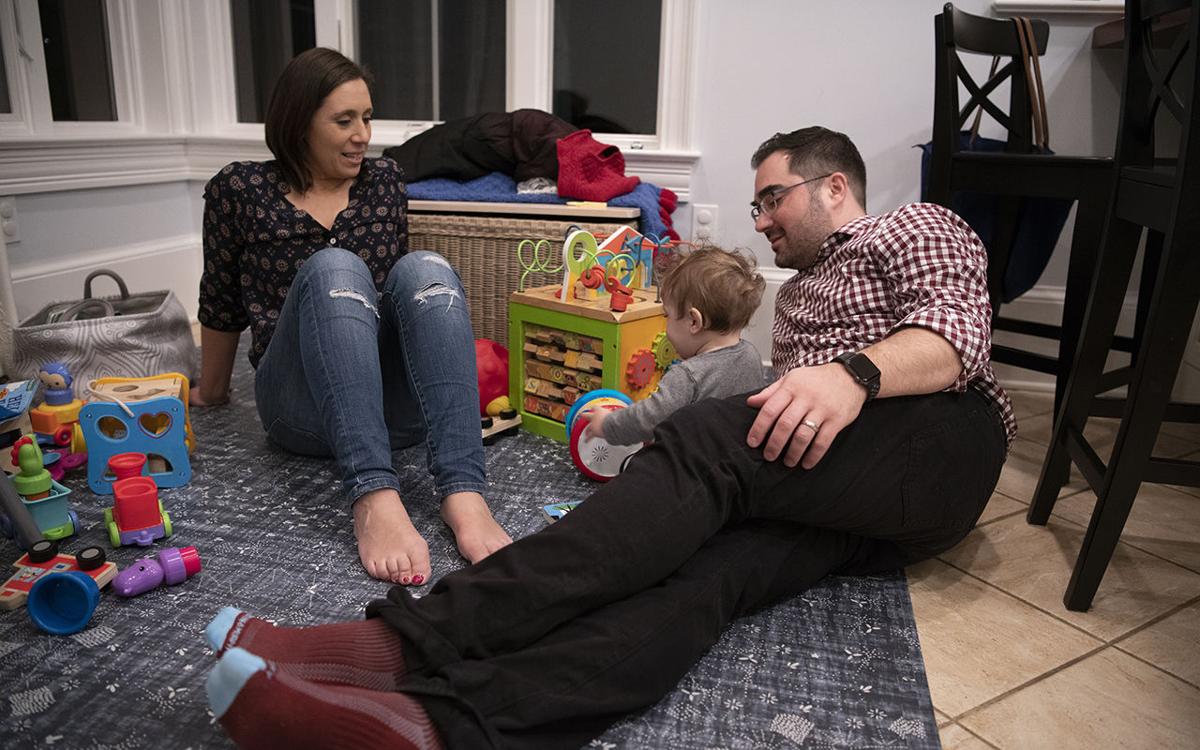 Position: Washington bureau chief, The Associated Press
Family: Pace lives in Washington with her husband Michael Ferenczy, a medical researcher and consultant who grew up in Hamburg, and their 10-month-old son Will. Her parents, Jim and Diane Pace, still live in Western New York. Her sister Jill, who is two years younger, is earning her Ph.D. from Columbia.
Career: Pace is a 2000 graduate of Amherst Central High School and a 2004 graduate of Northwestern University. After graduation she worked briefly as a freelance journalist in Africa, then spent two years at the Tampa Tribune before joining the AP in 2007. She covered the presidential election and began covering the White House in 2009, when Barack Obama took office. In 2013 she was named chief White House correspondent, and in 2017 was promoted to Washington bureau chief.
John King, CNN anchor: "She is a bare-bones, basic, old-school-values reporter who has learned how to communicate that in the new world we live in."
Jennifer Palmieri, Obama communications director from 2013 to 2015: "I was not surprised to learn she was from Buffalo. Buffalo has produced other great journalists, like Tim Russert and Wolf Blitzer. It's a town that produces really hard-working, thoughtful and tough journalists."
Terry Hunt, longtime AP chief White House correspondent, on Pace's promotion to that position: "She was not the most senior person. She was probably the youngest person. But she was the person who was the obvious pick, and that's just because of her ability and her willingness to do anything. She's not intimidated by any kind of story, and she carries it off well."
Mike Dubke, former Trump communications director, on working with Pace in meetings to resolve media-related issues: "The word that I would use is respect, from both her adversaries — meaning the White House officials — and her compatriots. I get the very distinct impression — or had the very distinct impression — that all parties respected Julie and her abilities and her thoughtfulness and her professionalism."
Josh Earnest, Obama press secretary from 2014 to 2017: "Julie also very much wears her Buffalo roots as a point of pride. I think there's a little of sort of that lunch-pail culture that she brought with her to the White House. The sort of sense that you're going to have to hustle if you want to succeed. No one is going to give you anything on a silver platter. But you also have a responsibility to treat people fairly and with respect. I think that must be part of her Buffalo roots coming out."
Pace's colleague Darlene Superville, an AP White House reporter: "I would be interested to see where she is, say, 10 years from now. Is she still bureau chief of the AP? Where does she go from here?... Where do you go from here after you've been bureau chief of the biggest bureau in the oldest and largest wire service in the United States?"
Pace on her future with her husband, Mike Ferenczy, whom she married in 2014, and their infant son Will: "I remember telling Mike early on in our relationship, 'I want to have an adventurous life.'... That still applies. I don't really know where we'll end up. I don't know if we'll stay in Washington. I don't know if we'll go somewhere else. I don't know if we'll go abroad. I don't know what we'll do, where we'll go, but we both feel pretty strong that it would be hard for us to have a sort of boring, normal-ish life."