The number of people who have been vaccinated against Covid-19 has continued to go up in Western New York. So is the percentage of people who are testing positive for the virus, one of the more vexing statistics associated with the pandemic.
But a doctor who specializes in infectious diseases has seen a wrinkle in that trend that could explain why it is happening and why hospitalizations are not seeing as sharp an increase.
Dr. Kevin Shiley, an infectious disease specialist at Catholic Health, said Wednesday that breakthrough cases – confirmed Covid infections among people who already have been vaccinated – are being seen most often among the people who obtained vaccinations first.
As of Tuesday, the Erie County Health Department said, one-third of the 168 people hospitalized with Covid in the county were patients who already had received the vaccine. That proportion was lower in Niagara County, where seven of the 30 residents hospitalized with Covid on Tuesday were breakthroughs.
Erie County did not offer a figure for the number of breakthroughs among the 2,690 new cases it reported for the week that ended Tuesday, while Niagara County estimated about one-half of its 703 cases for the week were people who had already been vaccinated.
"From what I can tell, a lot of this is, the vaccine seems to be running out of gas, so to speak, in terms of that protective effect against severe illness," Shiley said in an interview.
The idea is taking hold among public health experts and researchers. The New York Times on Thursday cited multiple studies showing that vaccine effectiveness begins to wane within months. A study in England found that the Pfizer-BioNTech vaccine is about 90% effective at preventing symptomatic infection two weeks after the second dose but drops to 70% effective after five months, the Times reported.
That research is behind the push in some quarters to make booster shots available to anyone who wants one. But it also shows that while breakthrough infections are rising, the vaccines are doing what they are supposed to do when it comes to preventing serious illness and death in most people.
"Breakthrough infection is common, but hospitalization without underlying risk factors is still very uncommon," said Dr. Rajinder Bajwa, chief of infectious disease and infection prevention at Niagara Falls Memorial Medical Center. "Most people we see in the hospital have multiple underlying medical conditions."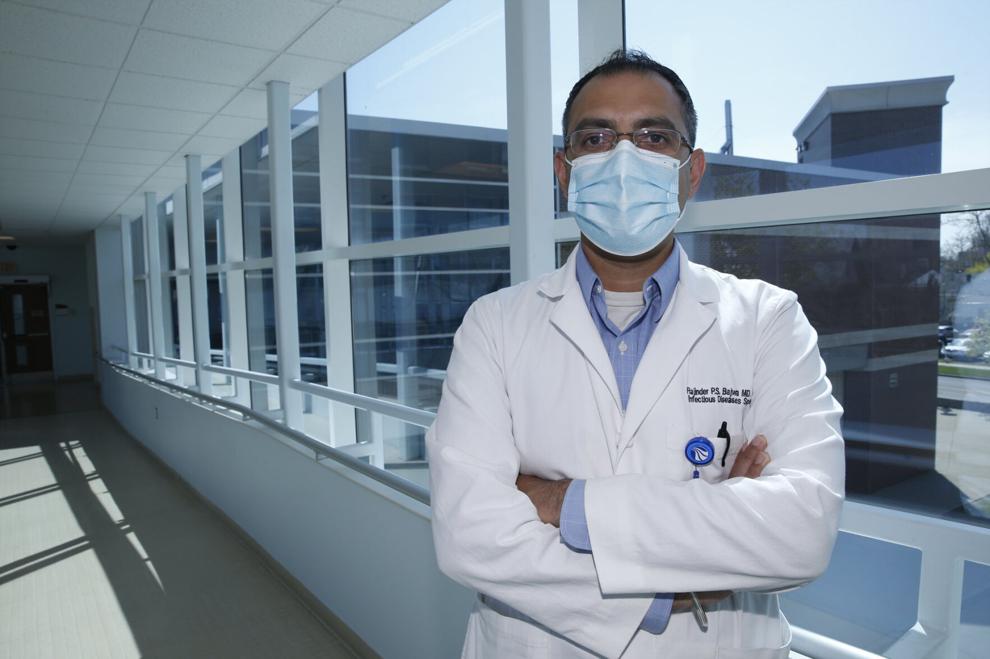 When it comes to the vaccine failing to prevent hospitalization, it generally means the patient is old, sickly or both.
Seven of the 11 Covid inpatients at Niagara Falls Memorial Wednesday were people who had been vaccinated, but who had multiple underlying conditions.
"All the breakthroughs I've seen, and I do see a lot of these cases, have comorbidities, mostly elderly people," Shiley said. "The cases we are seeing that are not what you would consider traditional comorbid conditions are nearly all unvaccinated, still."
"Some of the people won't respond to the vaccine because of their diseases, and some of them won't respond to treatment. Those are a lot of the people we're losing now," said Dr. Thomas Madejski, former president of the Medical Society of the State of New York, who practices in Medina and Albion.
"When you look at the people who have been vaccinated and do get Covid and succumb, most of them have another comorbidity that suppresses their immune system or puts them at higher risk," Madejski said.
At the beginning of New York's public vaccination rollout in January, shots were in short supply, and the state limited them to senior citizens and those with pre-existing conditions or jobs in professions that involved a lot of public contact.
Now, it seems, that protection is wearing off, and that could be a factor in the region's rising positivity rates.
Some officials and doctors have said the region's positivity rate, higher than elsewhere in the state, can be blamed on a lower percentage of people being vaccinated than in other regions. Shiley said he does not believe that is the case.
"Our vaccine rates are probably not the main driver," Shiley said. "For a lot of the people who are having breakthroughs, it times out very well with when they were vaccinated. If anything, it may reflect that we as a community need to do a better job getting booster shots for anyone that's eligible."
Waning vaccine protection/lack of boosters is one of three main factors driving the caseload increases, in Bajwa's opinion.
The others are the sheer contagiousness of the Delta variant of the Covid virus, and the public's increasing disinterest in wearing masks, Bajwa said.
Catholic Health had 69 Covid patients in its hospitals Wednesday, and Shiley said on any given day between two-thirds and three-quarters of them never had been vaccinated.
Erie County Medical Center reported a similar breakdown Wednesday: 32 patients, 24 of them unvaccinated.
At the Kaleida Health hospitals, there were 82 Covid patients Wednesday. Of those, 30 were full or partly vaccinated, 30 were unvaccinated, and the status of the other 22 was unknown.
But among those whose vaccine didn't keep them out of the hospital, the mood wasn't one of disappointment.
"Most of the breakthroughs I've seen hospitalized are still expressing happiness that they got it, thinking they'd probably be sicker had they not been vaccinated," Shiley said. "I can't say I've met anyone who regretted being vaccinated."
Hospitals also are serving up infusion therapy, pumping monoclonal antibodies into the bodies of Covid patients who aren't sick enough to be hospitalized.
"Today I spoke to seven patients for outpatient treatment and six of them were vaccinated," Bajwa said. "They are not disappointed. In fact, they are very thankful that they got the vaccine because it is preventing them from getting hospitalized."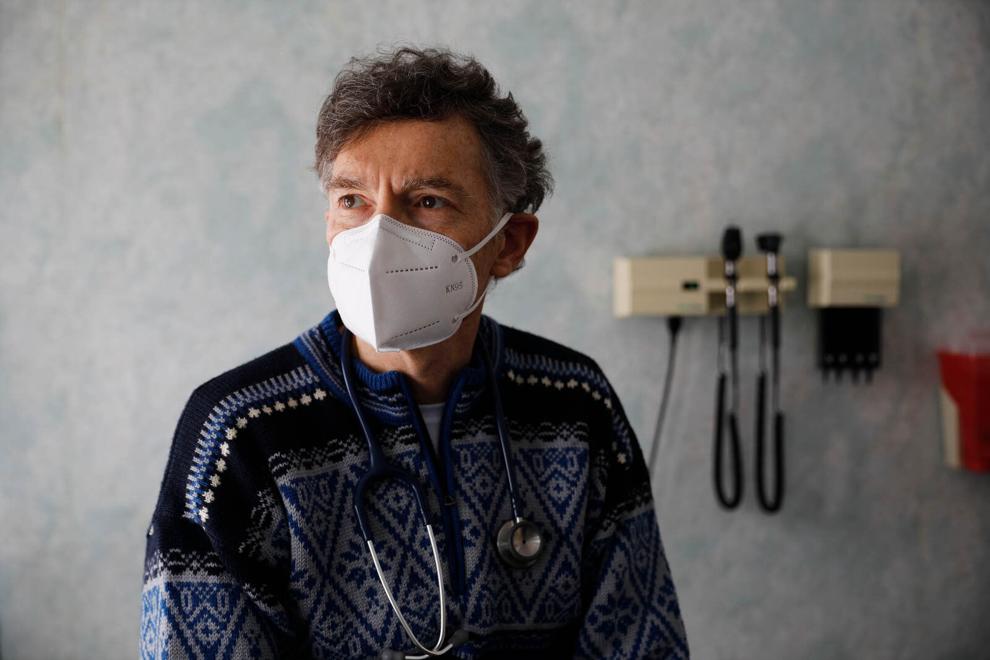 "In my personal practice, we've had a big surge the last couple of weeks. I've treated 10 to 12 people with acute Covid who were sick enough to get medication," Madejski said. "Most of them were unvaccinated. A couple people were vaccinated and had very mild symptoms. I haven't really seen anybody get that sick who was vaccinated, which I think is encouraging, but the level of infection in the community remains high."
He and Bajwa agreed that doctors should move aggressively to treat patients with monoclonal antibodies in the early stages of Covid to prevent hospitalization.
"In the last couple of weeks it's as bad as it's been. I've treated eight people with monoclonal antibodies in the past week to two weeks. I haven't done it ever at that level," Madejski said.
The drug is readily available and is given as a one-time intravenous infusion. Bajwa said the only problem he has seen is that many facilities lack the nursing staff to handle the demand for the treatment. Niagara Falls Memorial administers five to 10 outpatient monoclonal treatments each day.