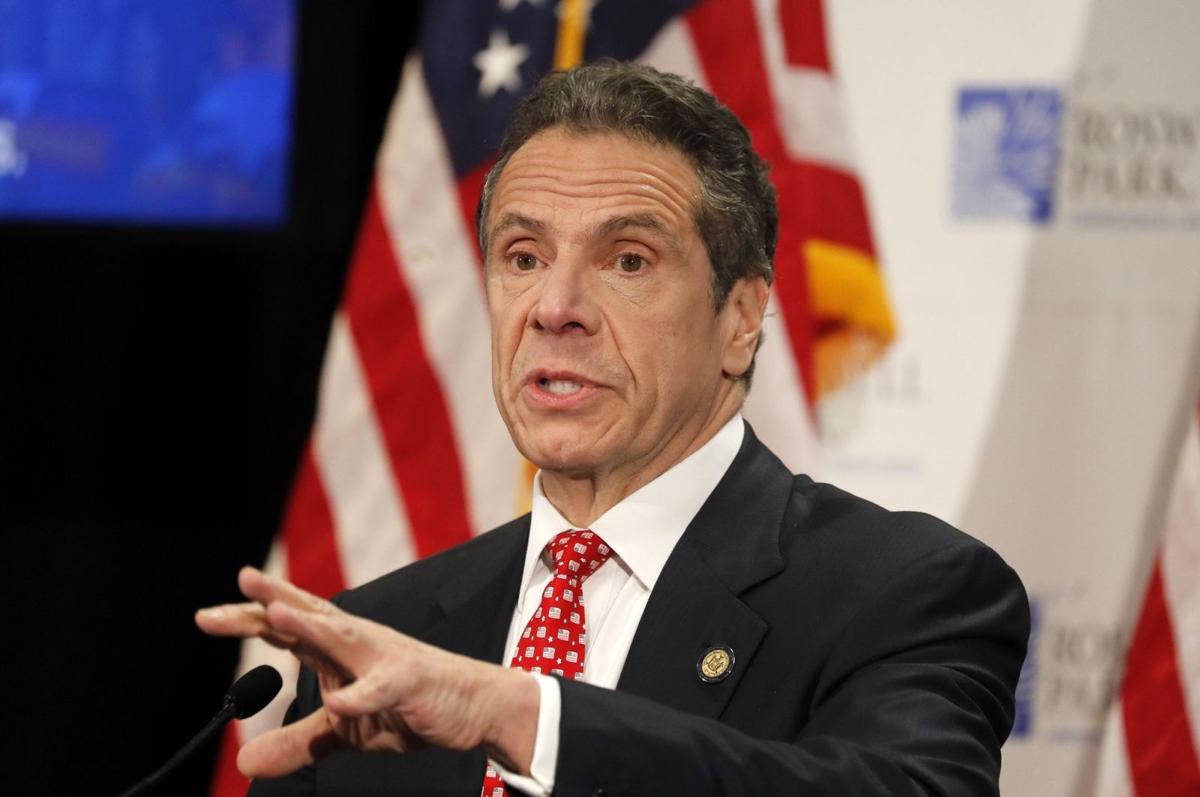 ALBANY – The 2021 state budget, set for likely passage this week, will include a large tax increase on wealthy New Yorkers and some corporations, restoration of a planned annual phase-in of a middle class tax cut program and relief for homeowners and tenants affected by the economic downturn associated with the Covid-19 pandemic.
Planned tuition hikes at the State University of New York will be blocked for 3 years under the looming deal.
The final pieces of the budget, which was due by March 31, are still under negotiation, but officials are banking on legalization of mobile sports betting to be in it to help finance massive spending hike desires.
It became clear early Friday afternoon that final budget passage would not be coming over Easter weekend.
One government source said that the sports betting plan was being negotiated, but the expanded gambling – for internet wagering on college and pro sports contests – is expected to be in the final budget plan this week.
A legislative source said about $5 billion in new revenues is anticipated, including about $500 million from sports betting.
The state's aid to public schools will rise by about $1.4 billion in the coming year under a tentative agreement between Gov.  Andrew M. Cuomo and the Legislature.
With more liberal lawmakers getting elected, the left wing of the party sees 2021 as its year to strike on a major spending increase along with major tax increase.
The governor's proposal to use federal stimulus bailout money to supplant about $2 billion in expected state funding was rejected. Various education stakeholders raised widespread concerns about that plan because it would leave the state's public school system facing a financial cliff when the federal aid money runs dry in a couple of years.
The Buffalo News on Sunday also learned, via sources, that the budget is set to:
• Increase – and not cut as Cuomo first proposed in January – funding to the state's Tuition Assistance Program that is a key to making college tuition more affordable. The eligible per-pupil increase will be up to $500 in the new budget. More operating aid will also be provided to the State University of New York system and tuition at current levels would be frozen at SUNY campuses for 3 years.
• Expand full-day pre-kindergarten to make more school districts eligible for the special targeted pre-K funding.
• Provide about $2.4 billion for various tenant and landlord financial assistance for those hit by the pandemic's economic brunt, and $100 million for an affordable housing program involving conversion of hotel and vacant buildings.
• Assist about 1.3 million people who pay property taxes in New York and earn under $250,000 a year with $500 million in state relief; details on the specifics of that plan were not released. More money would help fix up crumbling residential buildings.
Sources also say that the budget deal tentatively will not have New York State conforming to a recent federal IRS decision to not collect income taxes on unemployment insurance paid to people who temporarily or permanently lost their jobs during 2020.
Heastie, who received his first dose of the Covid-19 vaccine March 6, said he has been experiencing "extremely mild" symptoms.
Government officials confirmed what the Wall Street Journal first reported Sunday afternoon on details of a tax hike on wealthy people and some corporations. About $4.3 billion will be raised this year from the tax hikes. The tax surcharge would expire in 2027.
Individuals with taxable annual income of more than $1 million – and joint filers earning more than $2 million – would see their current state income tax rate rise from 8.82% to 9.65%. New tax brackets would be imposed on super income earners: those with incomes over $5 million would see a new state income tax bracket of 10.3%, and those earning over $25 million will be slapped with a 10.9% rate.
Lawmakers also rejected, The Buffalo News was told, a Cuomo plan – made before the specifics of the federal bailout picture were clear – to freeze for one year an ongoing middle class income tax cut program. It means about $500 million in income tax cuts will go on in 2021, as planned several years ago.
The two houses, in nonbinding budget resolutions, called for  higher taxes on wealthy people and some corporations; hikes in aid to public schools; fiscal boosts for local governments; and a series of plans to help small businesses, residential renters and others affected by the pandemic.
The state's franchise tax rate will also be increased.
The Cuomo administration last month said that the federal bailout money had ended any reasons to increase taxes this year. But it also acknowledged that taxes were likely to help pay for additional spending demands by lawmakers.
The final state budget will end up totaling more than $200 billion.
Lawmakers have three budget bills – out of a total of 10 – that were introduced over the weekend and can be passed on Monday. They previously passed one budget bill last week to authorize the state to continue to pay on its debt load.
Last to be seen – besides likely individual school district aid amounts from Albany – will be a massive bill into which, if tradition carries on again, all kinds of items will be sneaked at the very end.