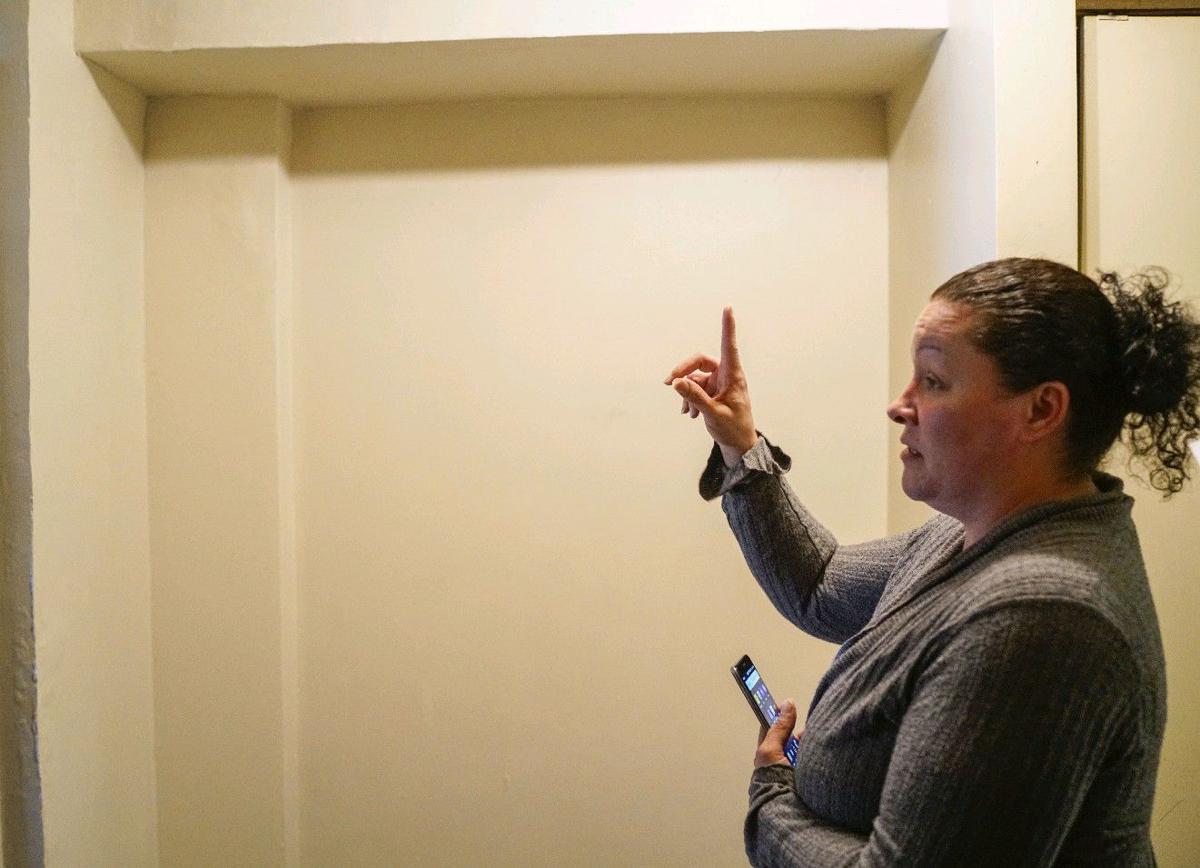 A  tenant at the Commodore Perry Homes is suing the Buffalo Municipal Housing Authority, claiming mold in her apartment is making her and her son sick.
Cheryl Donohue and her son, Curtis, 17,  have suffered respiratory problems and viral infections because of mold that Donohue said she has repeatedly asked the BMHA to remove from the apartment she's lived in since 2011, according to court papers.
The mold has not been removed, the court papers say.
Donohue is suing the BMHA to cover past and future medical expenses, as well as other costs related to health problems allegedly associated  with the mold.
The case was filed in State Supreme Court by attorney Ryan C. Johnsen with the HoganWillig law firm.
BMHA Executive Director Gillian Brown said he received the legal papers Tuesday.
"Like any summons and complaint, this has been sent to our insurance company and we will vigorously defend it," Brown said.
Brown has heard plenty of complaints from Perry residents since taking over as head of the BMHA after long-time executive director Dawn Sanders-Garrett resigned last March.
In fact, several Perry residents attended the BMHA's board meeting last week and complained that repairs aren't being done in a timely manner, that hallways are dirty, and trash is piled up behind one of the Perry tower buildings.
"This is unacceptable,"  BMHA Chairman David Rodriguez said, after a resident showed board members a photo of the trash pile.
The housing authority is working to address the concerns, Brown said, adding:  "We are working constantly to monitor the work of employees assigned there."
Donohue moved into her Perry Homes apartment in 2011. She says she began having problems in 2013, when an upstairs leak began dripping water into her kitchen area, above her refrigerator.
The housing authority several times repaired holes in the walls and ceiling created by the leak, Donohue said.
But the agency never repaired the leak, and never cleaned the mold created by the leak, Donohue said.
Donohue's case attracted attention in September, when her fiancé, Jackie Carlton, saying he was frustrated by the BMHA's failure to properly fix the problem, took his concerns to the Common Council.
Carlton arrived carrying a plastic bag filled with mold he said was taken from Donohue's apartment.
"I have a few bags of these," he told the Council and BMHA officials.
Donohue has bronchitis as well as chronic lung disease, and her son has asthma, Carlton told the city officials, as he expressed concern about how the mold was affecting their health.
Brown, who was at the Council meeting, promised the problem would be addressed.
"We'll address it this afternoon," Brown said at the time.
And, in fact, work crews were at Donohue's home that day.  But it wasn't long before the ceiling began leaking again, according to Donohue.
"They fixed the wall nice, and the ceiling, but within a matter of days it bubbled up again because the leak wasn't fixed. And they didn't remove the mold," Donohue said this week.
Donohue said she's asked the BMHA to move her to another apartment, but the agency hasn't done that.
Get local news delivered to your inbox!
Subscribe to our Daily Headlines newsletter.