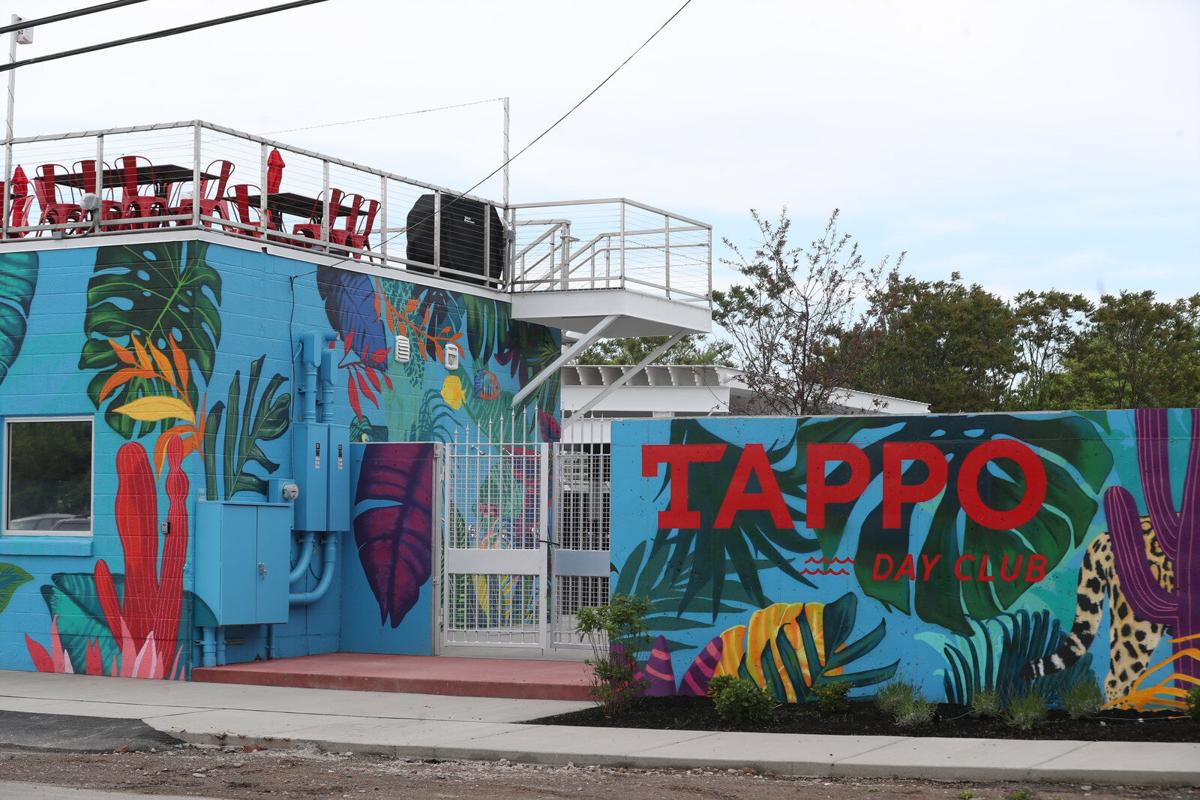 No hoodies. No excessively baggy clothing. No flat brim hats.
These were among 17 rules at the newly opened Tappo Day Club that set off a social media firestorm that scorned the dress code as racist.
"They could've just made a two-word sign: 'Whites Only,' " said one commenter on Facebook.
Rocco Termini, who owns the swim club in the Black Rock neighborhood where he has invested in other projects, apologized Thursday and acknowledged the since-rescinded dress code as "offensive."
Termini said he copied the dress code from another swim club he found online.
He said he implemented the dress code on the advice of his security after a fight broke out during the facility's grand opening May 22.
"It was going to be an opening day party, but it turned into an opening day disaster," Termini told The News.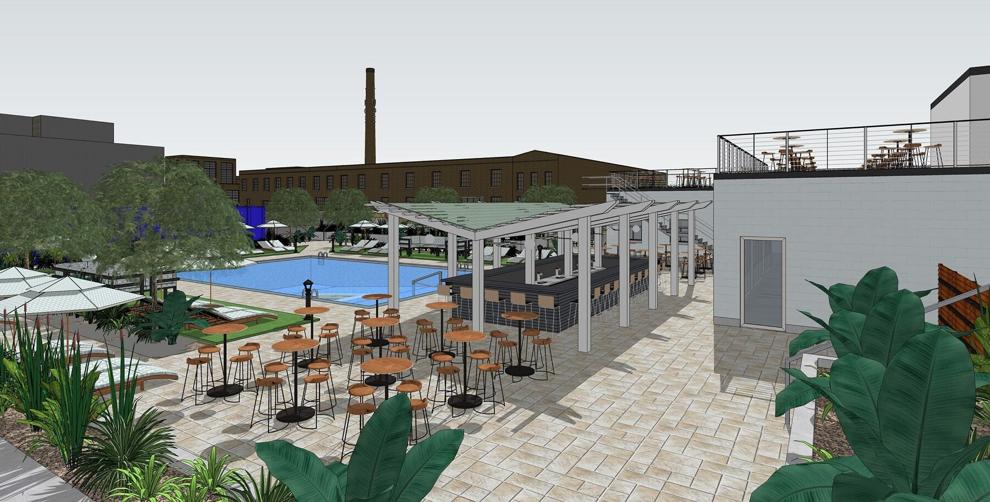 In his statement on the club's Facebook page, Termini said the physical altercation on opening day "resulted in a number of employees and patrons being frightened and distressed. The Buffalo police were called to the scene in order to bring the situation under control."
Termini said what happened was "partly our fault" for extending the opening day event to 10 p.m., when the club's normal hours are 11 a.m. to 8 p.m. The swim club at 140 Chandler St. features a 1,600-square-foot swimming pool, lounge area with 160 lounge chairs, restaurant service, full-service bar and live music.
"Maybe people got the wrong idea that it was going to be a nightclub," he said. "It's a pool club for families and for people to have fun."
The dress code forbid athletic jerseys, hoodies, excessive or oversized jewelry, bandanas worn by men and excessively baggy clothing. The rules also required pants and shorts to be worn at the waist and stated that bags needed to be smaller than a cell phone.
The list of rules prompted outrage and mockery on social media.
"Who do you picture when reading that dress code? All of it is racist language," said another Facebook commenter. "Being racist isn't just using racial slurs."
Other rules were puzzling.
Bags must be smaller than cellphone.
A pool party feel and live events will be part of the new Tappo Day Club experience opening in late May at 140 Chandler St.
"In addition to being racist/sexist the Tappo Day Club dress code doesn't make any sense," said one post on Twitter. "No bags bigger than a phone? Idk about you but when I go swimming I usually have a change of clothes, sunscreen, etc. in addition to the things I bring everywhere (wallet, inhaler, sanitizer.)"
"I can't wait to tell the Tappo day club bouncer that I have no interest getting in and I'm just there to check out the bags smaller than cell phones," another tweeted.
"I'm not sure which rule is my favorite, no graphic tees or no flat brimmed hats," said another Twitter post.
Termini said the swim club's dress code will be revised.
"In hindsight, the content of the policy clearly sent the wrong message, was offensive and it should not have been done hastily in an attempt to prevent the type of violent incident that occurred on our opening night from happening in the future," he said in his Facebook statement.
"We apologize to anyone and everyone that we offended and are immediately revising the content of the dress code policy," he added. 
Mike Shatzel, a business partner with Termini in Thin Man Elmwood & The Terrace, tweeted that he has "zero ownership in Tappo Day Club ... nor do I have any part in their policy making regarding dress code." 
Termini said he was disappointed and disgusted by charges of racism. 
Termini said the general contractor who built the swim club and the vendor who sold him all of the equipment were minority contractors. The IT work was also done by a minority contractor. 
"But I'm a racist," Termini said sarcastically. "It's crazy. This is one of those things that have gotten way out of proportion."
Still, the criticism prompted him to question whether to continue with the swim club. 
"I don't need this," Termini said. "I did this to make the street a place for tech companies to come and do their thing. I'm at the point where I may just close it for the whole season and forget about it, and open next year as a private club."
Developer Rocco Termini proposes creating The Chandler Pool Club in North Buffalo, next to the old manufacturing buildings that he has converted into vibrant new business incubator
Later, however, Termini said he planned to continue with the swim club. The club is located in an industrial area where Termini has converted buildings into commercial and restaurant space. It is aimed at those who frequent Tappo Pizza, Thin Man Brewery and the Buffalo Cider Hall in adjacent buildings, as well as local residents.
Often tapping into state-provided historic tax credits, Termini has a track record of successful loft-style and commercial conversions over the years, including the $43 million renovation of the long-rundown Lafayette Hotel into a multi-use facility. He also converted the former FWS Furniture warehouse – less than a mile from the swim club – into contemporary, multi-use space. 
The swim club was open on Memorial Day and drew a good-sized and well-behaved crowd, Termini said. 
"We're going to try this weekend and see if that works," he said.
Mark Sommer covers preservation, development, the waterfront, culture and more. He's also a former arts editor at The News.