The three brick buildings on the former Bethlehem Steel site are sturdy manufacturing relics, dating to the early 1900s.
Even their names – Blowing Engine House No. 3, Boiler House No. 3 and Power House No. 1 – call to mind images of robust operations that fell silent long ago.
Sucro Sourcing's vice president, Eli Cohen, gazes at them and sees something entirely different: the future.
"These buildings were built extremely well – the quality of steel, the quality of work," Cohen said. "Using the frame and just changing what we need inside is what attracted us to it to some degree."
Sucro, a sugar company headquartered in Florida, is renovating the buildings and adding a new facility in their midst. The $19 million project will ramp up Sucro's local presence and revitalize 12 acres of the former Bethlehem site along Lake Erie. The company plans to activate the new operations by the middle of next year.
It's an ambitious undertaking. Contractors are tearing out remnants of the steelmaker's operations, to allow for construction of a warehouse, sugar refinery, packaging operations and offices.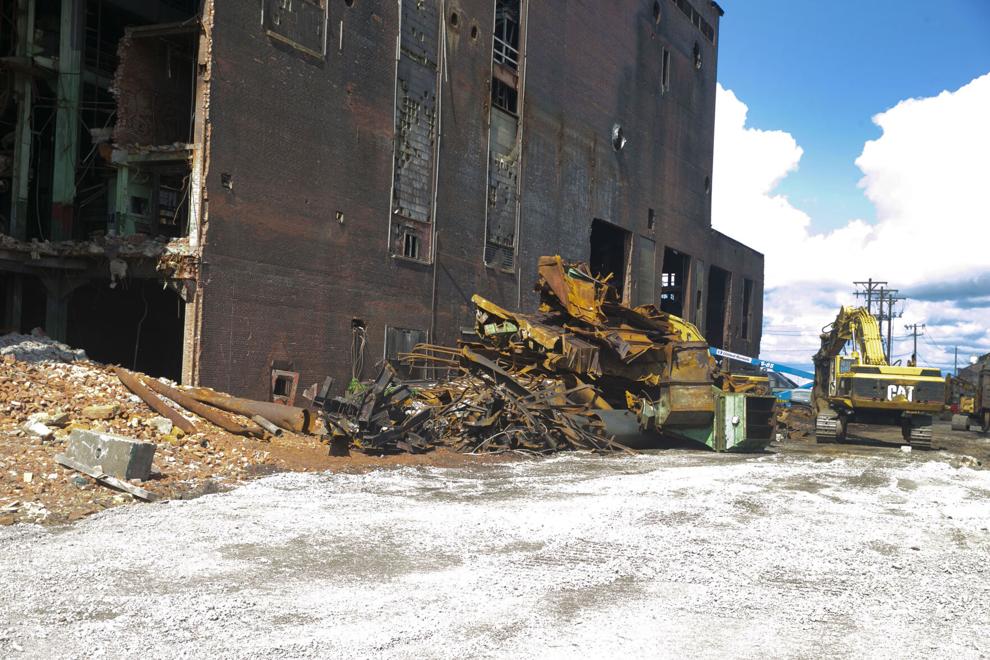 It's not easy to picture how these long-neglected buildings could serve the needs of a 21st century manufacturer. But Jose Rodriguez, a project engineer with Sucro, embraces the challenge.
"At the beginning, you have to have the vision to see what it's going to look like after," he said. At one 120-foot high building, workers are extracting five gigantic boilers, to make way for a sugar refinery.
That approach makes the Sucro project stand out on the Bethlehem Steel site, where most of the recent redevelopment projects have involved the construction of modern-style buildings, rather than reusing the older buildings already on the complex.
Rodriguez grew up far from Lackawanna, in a farming village in Colombia. But he recognizes the Bethlehem Steel history being preserved in the course of Sucro's project.
"That was important, to give a new face to Buffalo, to the former Bethlehem Steel company, and keep the history of Buffalo," Rodriguez said. Along with the renovations, Sucro is building a domed structure amid the three buildings, to store raw sugar.
Rodriguez has kept a close eye on the redevelopment. "I took pictures of everything, because seeing before and after is going to be great," he said.
Sucro already has a foothold here. In early 2020, the company opened a building on the property, inside the Gateway Trade Zone, to handle distribution and liquid sugar processing. The company already had operations in nearby Hamilton, Ont., which piqued its interest in expanding into the Buffalo market as a gateway to more customers, including food manufacturers.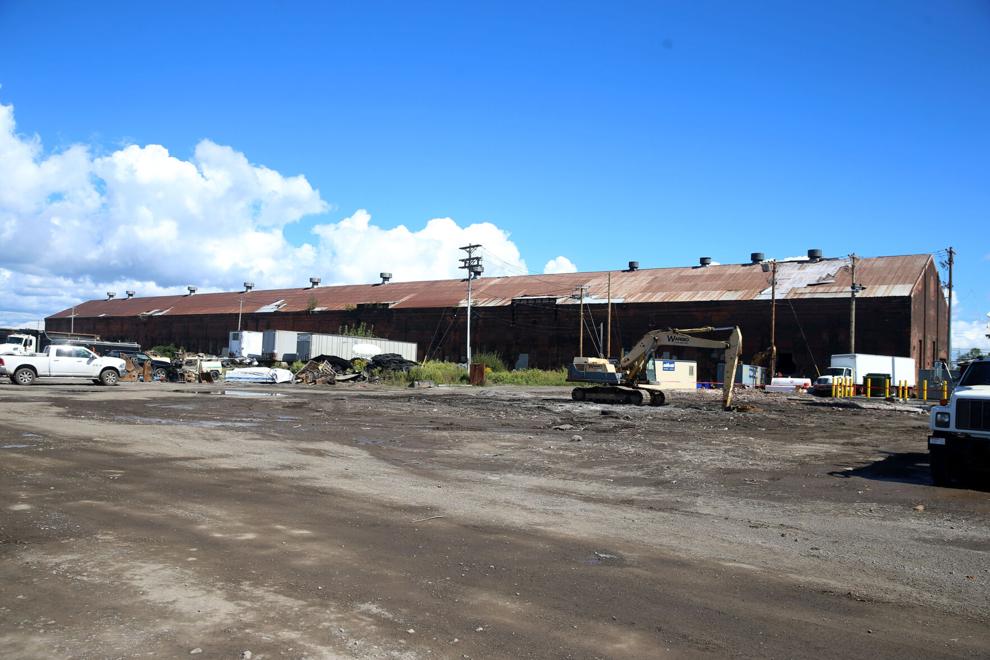 "The area is a perfect area for us," Cohen said. "I think it's underserved by traditional sugar refiners." Sucro is also tapping into a growing market for organic sugar in the United States.
Bethlehem Steel ended its basic steelmaking operations here in the early 1980s. Ever since, the region has wondered what to do with acres of industrial property and buildings that Bethlehem left behind. Sucro is bringing a slice of that property back to life.
Lackawanna's mayor, Annette Iafallo, called Sucro's investments "a significant step forward in our efforts to rebuild Lackawanna's economy and increase local job opportunities."
"Through a strong public/private partnership, these long-dormant buildings dating back to our city's storied industrial past, along with the site's legacy road, rail and ship transportation infrastructure, are being reborn as modern production, warehousing and distribution operations that will breathe new economic life into our community for decades to come," she said.
Sucro is receiving incentives to support its plans. Earlier this year, the Erie County Development Agency approved $3.1 million worth of incentives, and the New York Power Authority allocated 5,000 kilowatts of low-cost power. And Sucro is eligible for nearly $700,000 in Excelsior Jobs Program tax credits through Empire State Development, if the company meets its job commitments.
Sucro has about 20 employees in Lackawanna, and plans to add about 50 jobs after the new operations are underway.
Sucro's project is taking shape on parcels adjacent to Renaissance Commerce Park, which is managed by the ECIDA's industrial arm. The Renaissance park, which also consists of former Bethlehem property, has been redeveloped over the past several years by government and agency partners. Businesses are taking a greater interest in that part of Lackawanna, said John Cappellino, the ECIDA's president and CEO.
"We are seeing the results we had hoped to see: economic growth and job creation in the city of Lackawanna," he said. "Attracting manufacturers like Sucro Sourcing has always been the goal of this project, and their commitment represents another huge step toward reimagining the entire property."
Sucro's founder and CEO, Jonathan Taylor, said he views the Lackawanna site as "the best kept secret of the Western New York region." 
Cohen sees advantages to the former Bethlehem property wherever he turns. To the west, there is a canal where vessels arriving through the Port of Buffalo can offload raw materials, right alongside Sucro's operations. To the east, there are rail lines that Sucro plans to use to ship its products to customers. The company uses only trucks for now.
And Cohen marvels at the available space. "It allows us a lot of flexibility and a lot of opportunity for growth," he said. 
Sucro's local operations represent just a piece of an international business. The company, based in Coral Gables, was launched in 2014. Along with Lackawanna and Ontario, Sucro has operations in Mexico, the Caribbean and South America.
Cohen is eager to see Sucro's vision for the Bethlehem site become a reality next year: "We're in it for the long term."