G. Steven Pigeon – once a powerful figure in Western New York politics who flaunted his close ties to Andrew Cuomo and Bill and Hillary Clinton and also advised billionaire Tom Golisano – now wears orange jail garb behind bars as an accused child rapist.
His prominence as a political kingmaker in Erie County had ebbed over time, but then unraveled three years ago as he first pleaded guilty in state court to bribing a judge and then later in federal court to making an illegal campaign contribution to Cuomo.
But six counts related to accusations he raped a child – not political corruption – are what landed Pigeon, 61, in the Erie County Holding Center. He turned himself in to State Police on Thursday morning in Clarence, later appeared in a Buffalo courtroom with his hands cuffed and shackled to a chain around his waist and is now in custody without bail.
"This is rape," Erie County District Attorney John J. Flynn Jr. said of the charges. "This isn't child molestation."
The allegations arise less than two weeks before he's scheduled to be sentenced in the federal case.
"It's absolutely untrue," Pigeon told The News on Wednesday, the night before turning himself in to State Police. He suggested that someone might be setting him up – someone whom he helped the FBI investigate.
The path to the criminal charges laid out Thursday started this summer, according to prosecutors, when the child told her mother about what allegedly took place five years ago, between Thanksgiving and Christmas 2016.
The name and age of the child are being withheld, with prosecutors saying the child is under the age of 11.
After hearing from her child, the mother spoke with an attorney who had previously done work for the family. That attorney contacted the District Attorney's Office.
County prosecutors started investigating and then brought in State Police for help, Flynn said, because the police agency covers multiple jurisdictions.
"We weren't sure exactly how many times this may have happened, where it may have happened, where the defendant was living at the time," Flynn said.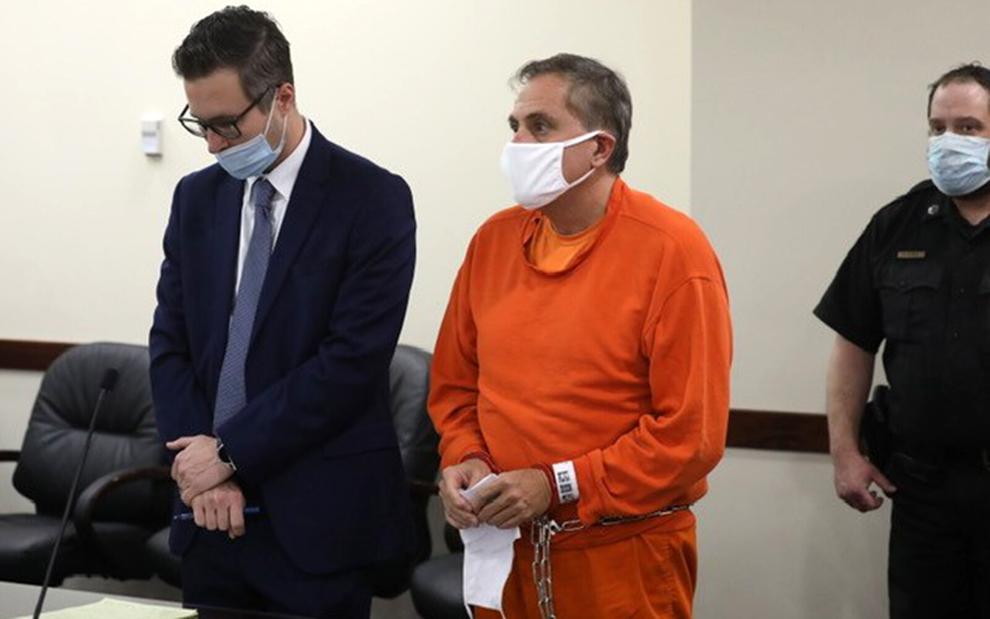 Prosecutors believe that during the investigation, Pigeon began to suspect something was going on.
On July 31, prosecutors said, Pigeon sent a text message to a family member of the child and asked "Why won't you call?"
Pigeon allegedly also said: "I'm ready to do something drastic" and "You have to talk to me."
Prosecutors said Pigeon's friend, Gary Parenti, and another man showed up to the child's home. Her mother called 911 for Hamburg police.
On Wednesday, law enforcement authorities contacted Pigeon's attorney and told him Pigeon had 24 hours to turn himself in.
At about 11:40 a.m. Thursday, a shackled Pigeon walked into a first-floor courtroom in downtown Buffalo.
Pigeon was indicted on two counts of predatory sexual assault against a child, a class A felony – the most serious level – as well as first-degree rape, first-degree criminal sexual act, first-degree sexual abuse and endangering the welfare of a child. If convicted of the most serious charges, Pigeon could face life in prison.
Pigeon is scheduled to return to court Monday before State Supreme Court Justice M. William Boller.
On Thursday, Pigeon was brought into Erie County Court Judge Kenneth Case's courtroom, but before the hearing began, Case recused himself from the case.
Case has not publicly said why, but state Board of Elections records show Pigeon donated $250 to Case's judicial campaign in 2010 – an indication of Pigeon's many footprints across Erie County's political landscape.
State Supreme Court Justice Christopher Burns handled the hearing.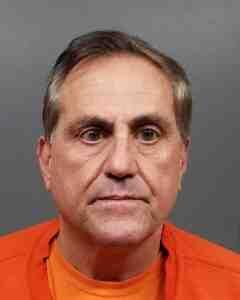 At Thursday's hearing, Pigeon's attorney, Justin Ginter, pressed for his release while awaiting trial, saying Pigeon had already surrendered his passport because of his pending sentencing in separate court cases and has to inform federal authorities when he travels. Ginter also said he has been complying with court schedules and appearing in the other cases.
Ginter declined comment after the arraignment.
At a news conference Thursday, Flynn addressed questions about a potential conflict of interest with Pigeon. Flynn said that Pigeon has never done work for Flynn's political campaigns but that he is a business acquaintance. Flynn said he hasn't spoken to Pigeon in six years.
Pigeon pleaded guilty to federal and state charges in connection with crimes involving an illegal political donation and the bribery of a state judge. 
Pigeon has been under investigation by federal and state agencies since at least May 2015, when FBI agents and State Police raided his home and office in downtown Buffalo, seizing documents and computers. The same day, search warrants were also served at the homes of former Buffalo First Deputy Mayor Steve Casey, who was Mayor Byron Brown's second in command, and Christopher Grant, former chief of staff to U.S. Rep. Chris Collins.
On Wednesday, Casey's political consulting company was sentenced to pay a little over $8,000 restitution and some fines to settle a single count of wire fraud. That investigation was based on material seized during the raids. Casey himself was not charged.