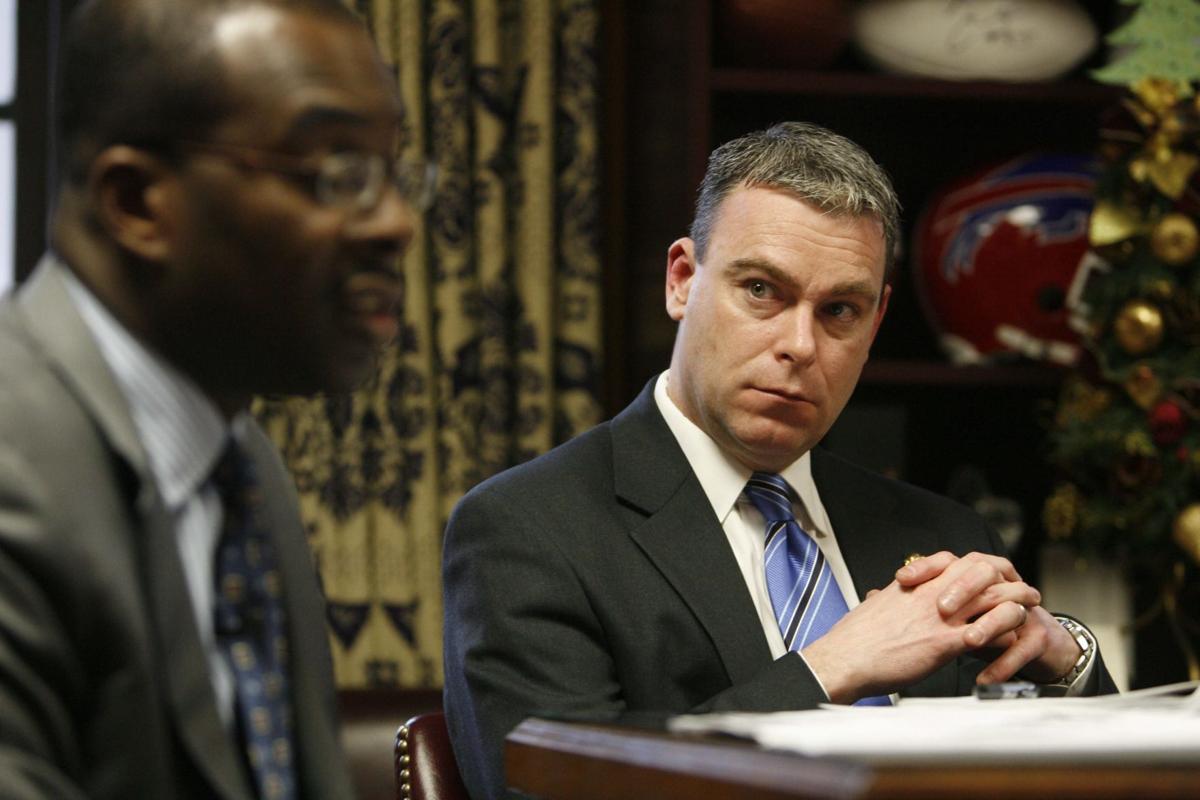 A company run by former mayoral aide Steven M. Casey has little money and should not be fined when sentenced next week for a kickback scheme, Casey's lawyer says in court papers.
The lawyer, Rodney Personius, pleads poverty for Casey's LSA Strategies by disclosing that its bank account will hold just $69 after LSA pays a $400 court assessment and makes restitution for the ill-gotten gains of $8,284.
He further says LSA Strategies should not be placed on probation because it will be defunct once sentencing concludes Wednesday morning.
Those suggestions were contained in a recently filed statement that had not drawn a federal response as of Friday. The plea bargain that Casey signed in July mentions up to five years' probation and a possible fine of $15,000-$30,000 after LSA Strategies pays restitution.
As Buffalo's deputy mayor, Casey was Byron W. Brown's top aide and political enforcer when he offered in 2012 to assist Charles M. Swanick's campaign for a State Senate seat.
While Casey never asked to be paid, he and a printing company agreed that its invoices for campaign materials would be marked up with a premium. The premium was kicked over to LSA Strategies when the Swanick campaign paid the bill, according to the plea agreement Casey signed.
Swanick, who lost the race, was never told of the arrangement, prosecutors said.
Casey had left his powerful City Hall post to work for a Syracuse-based developer by the time prosecutors alleged wire fraud this past summer. In the plea agreement, LSA Strategies, not Casey, admits to the lone charge. Casey signed the document as LSA's sole member.
In his court document, Personius emphasizes a presentence report's finding that LSA has little money after turning over the restitution amount. It's being held by his lawyer and will be paid, along with the $400 court assessment, after Judge William M. Skretny sentences LSA, Personius says.
He does not dispute that Casey never told Swanick that the firm was collecting a fee. But Casey, Personius says, never told the candidate he would arrange his mailers for free. "The subject of payment for these services was never discussed between the parties," Personius wrote.