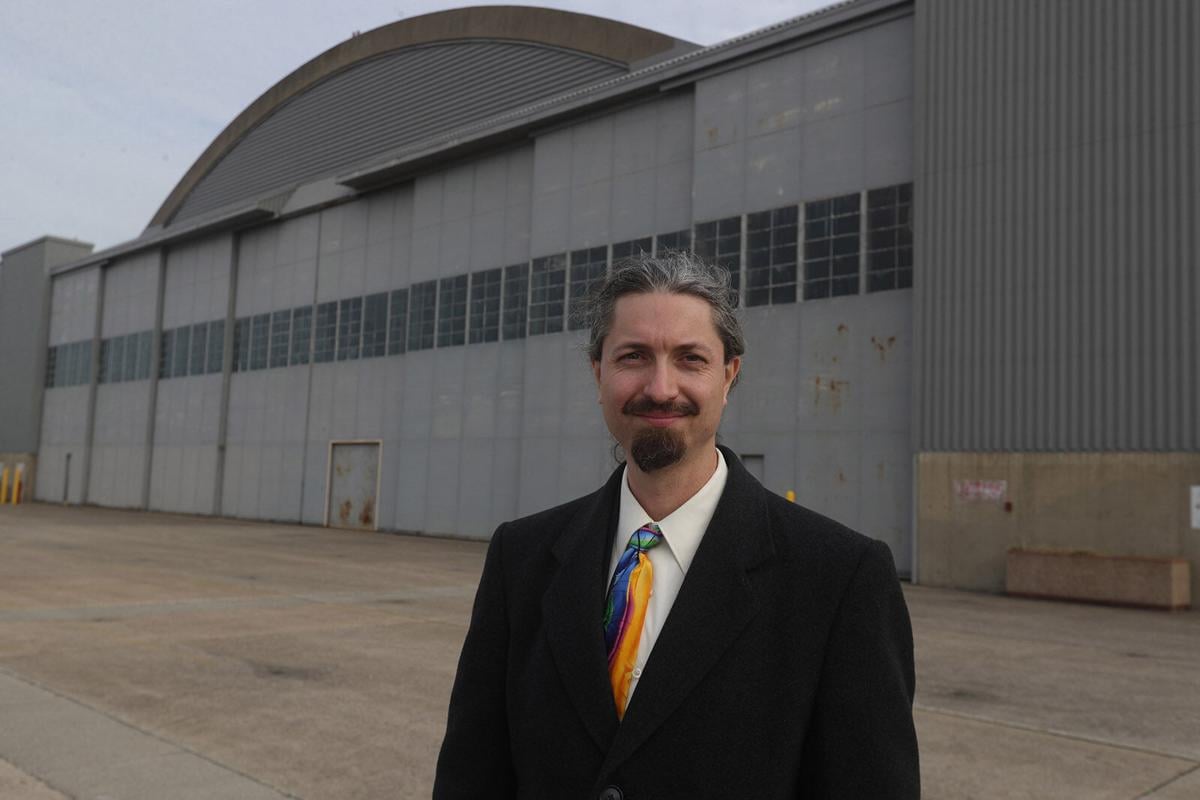 Some people might call Christopher Robin Beskar a visionary who could break the mold of military and commercial jet design with new ideas.
Others say he's a dreamer with a space-age imagination, but little to show for it, and a long shot to break into the big leagues.
Beskar, a self-taught designer, doesn't care.
"I think dreaming is good. I like dreaming," said Beskar, the 46-year-old founder and CEO of Stavatti Aerospace Ltd. The would-be airplane manufacturer from California with no known track record wants to spend $26 million to make Niagara County his company's base of operations.
Beskar says he wants to bring aircraft production back to Western New York, and he's already gotten local taxpayer help to do it – in the form of tax breaks conditioned on performance as well as a pledge of low-cost hydropower. 
Yet in the 26 years since he started his company as a college sophomore, there is no evidence that he has produced a single airplane of his own creation. He would neither confirm nor deny that in an hourlong interview with The Buffalo News. 
He has two patents, at least one for aircraft design. But his company's website reveals that none of his planes have advanced beyond designs.
And its only known business addresses until now consist of two post office boxes, a one-person office suite in Cheektowaga, Beskar's family's home in Minnesota and a machine shop that is just slightly larger than a basketball court.
"People can be skeptical," Beskar said.
Now he's hoping to prove his mettle.
Beskar has proposed setting up an aircraft manufacturing facility in the Town of Niagara, promising to create more than 360 jobs.
In November, Beskar paid $1.2 million in cash for the vacant former Army Reserve hangar on Porter Road, on 19.8 acres adjacent to the Niagara Falls International Airport.
He says he will spend at least $15 million more in the first year to turn the 10-building, 150,000-square-foot complex into an aircraft research and design facility and his company's new temporary headquarters. He's still negotiating with the Niagara Frontier Transportation Authority – which owns the airport – for permission to cut through the chain-link fence to access the runways.
His local subsidiary's new president is former Niagara County Industrial Development Agency Executive Director John R. Simon. He met Beskar in 1998, when Beskar sought NCIDA help in opening a $440 million factory, employing up to 1,200 people, in the former Bell Aerospace plant in Wheatfield.
But 22 years later, Simon persuaded the NCIDA to grant Stavatti tax breaks of more than $2 million – despite having no proof of past success. That's OK, NCIDA officials say, because Beskar won't get any benefits unless he shows he's for real, particularly by hiring all the employees.
Stavatti also convinced the New York Power Authority in January – with the recommendation of local economic development agencies – to award it lucrative low-cost hydropower, for what the company now says would be a $156 million investment. And it got the Town of Niagara to rezone the property.
Yet that wasn't good enough for the Empire State Development Corp., which in December refused to give Stavatti any direct assistance because the project is too speculative.
"It's disappointing," Simon said. "We bought the building with cash, we're operating, we're going to be starting a payroll, so I'm not sure how they determine speculative versus non-speculative."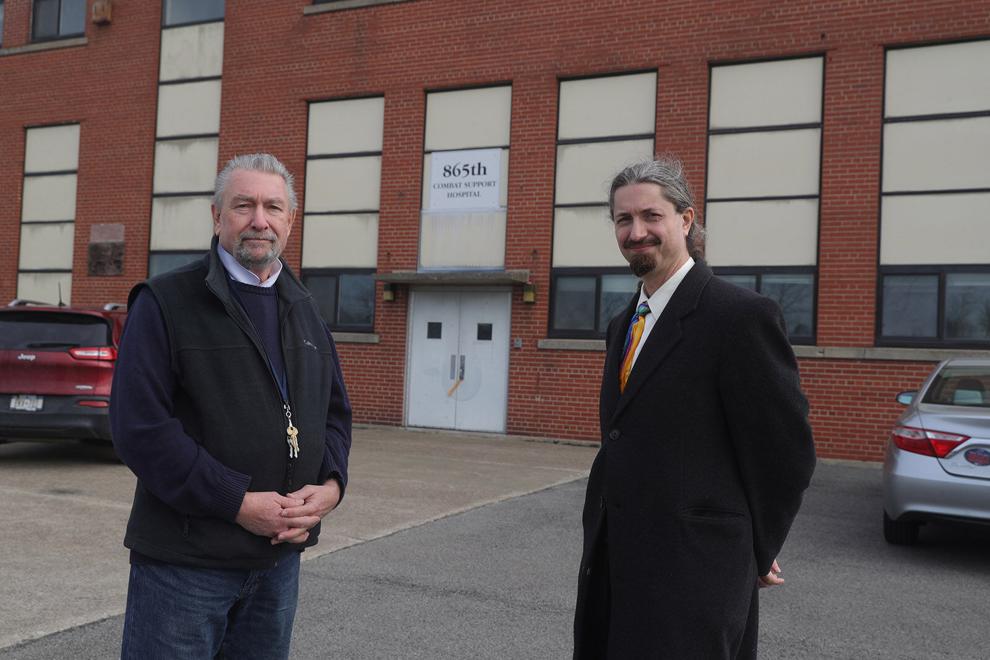 Inspired by 'Star Wars,' 'Star Trek'
It's not unusual for startup companies to try to break into mature businesses, aiming to "disrupt" them with new technology and strategies, as many Internet firms have done.
That's hard to do, but it's a lot harder with a traditional industry like aerospace, dominated by major players like Boeing, Northrop Grumman, Lockheed Martin and General Dynamics, which have decades of relationships and billions of dollars worth of government and private contracts.
"So much of aerospace is heritage," said one local aerospace industry official, who could not be identified because of company policy. "You can't take 70 years of experience and program management and risk management and say, 'I think I'll design jets.' "
"I like to say we're following the Northrop model," said Beskar, referring to Jack Northrop, who in 1939 founded Northrop Aircraft. "When Northrup came out, there was already Douglas Aircraft and Boeing." 
Beskar has spent his career battling skeptics, some of whom dismiss the Minnesota native as an unrealistic upstart. Critics both in online forums and within the aerospace industry ridicule his designs as unworkable fantasies, with some suggesting they are derived from video games or movies.
He rejects such assertions, claiming that his designs came out much earlier, and "inspired a lot of things in video games."
"I think it's pretty exciting," Beskar added. "And it's pretty flattering for me."
Beskar said he's been fascinated by airplanes and space since he was a child, and designed his first plane in the eighth grade. He grew up flying with his father, who was an instructor and Alaskan bush pilot. 
"I was inspired by 'Star Wars,' " he said. "How do you build the Millennium Falcon and the Starship Enterprise? How do you make this stuff real? For me, that translated into airplanes." 
Beskar insists his ambitions are achievable, saying his designs have "received a lot of encouragement and support from the Air Force folks."
He said he even alarmed Boeing when he submitted a design for 340 new Air Force supersonic trainers at a cost of $14 million each – $10 million less than the nearest competitor. He didn't get that contract, but he has a letter of intent from a U.S. ally to purchase 60 of them.
"Our mission isn't to produce a small volume of airplanes. Our mission is to produce a large volume and to be a major manufacturing partner," he said.
Beskar, a physics graduate from the University of Wisconsin-River Falls, formed Stavatti Corp. in July 1994 to design and eventually mass produce next-generation military and general aviation planes. Talking in highly technical and in-depth terms about aerospace, he spoke of creating "high-quality, high-performance products" that could be "easily integrated" into military forces but at lower costs than current planes. 
He identified niche aerospace markets where existing aircraft fell short, and wanted to develop a new fighter jet, a private sports jet and various other aircraft, citing potential replacements for the F-16 Fighting Falcon and F/A-18 Hornet.
But despite developing a variety of plans over the next 20 years, the core activity began only four years ago.
In April 2017, Beskar signed a deal with Yugoimport-SDPR, a Serbian government-owned company that imports and exports weapons and other military equipment, and its subsidiary, UTVA Aviation, which makes general aviation and small military planes.
According to a news release, the companies will jointly develop new Stavatti aircraft and systems, with Stavatti using two factories in Serbia, totaling nearly 1.4 million square feet.
Stavatti also said it has access to 850 aerospace engineers, machinists and assembly workers at the two plants. And it took on the existing Serbian product line to upgrade, produce and sell – including a small utility plane that has never been sold in the West.
Beskar also recruited three former Ukrainian Air Force veterans and started a subsidiary in that country, although Stavatti doesn't yet have a facility or contract there.
Since then, though, the company does not appear to have produced or sold anything, despite its marketing. Beskar said the Serbian models are available for production now by Stavatti if a client wanted any, but the company is focused on bringing general aviation and trainer projects that would be "put back in production" in Niagara.
He said Stavatti may "have a rollout" of its plans within three months, with production beginning by year's end. But he would not comment further, citing the need for confidentiality because of competition, as the company has submitted three different bids for a U.S. contract – one derived from a Serbian plane.
Lots of bids, no contracts
Stavatti's website displays computer-generated images of its Machete, Stiletto, Stalma and Razor military jets. But despite submitting bids to U.S. and allied military forces at least 14 times over the past 15 years, Stavatti has never landed a contract. And while it says it is certified and licensed to bid, it's not listed on the Pentagon's database of contractors.
The company did obtain the letter of intent with an unidentified "U.S. Allied Air Force" for the 60 Stiletto training planes that it has yet to produce, as well as a separate agreement to upgrade existing planes. It's also negotiating a contract with another U.S. ally and bidding for deals with three others, Beskar added.
Stavatti lists four U.S. locations on its website, including the Niagara County site and an office suite in the Calspan Corp. building in Cheektowaga – where Stavatti's director of human factors engineering, Robert C. Sugarman, maintains an independent consulting and research office.
The other two locations include a post office box linked to Beskar's family home in Eagan, Minn., and a legal processing address in Sheridan, Wyo., where the company is incorporated – and where an economic development official said he has never heard of it.
Stavatti also maintains a 5,000-square-foot machine shop in San Bernardino, Calif., where Beskar lives. He said he plans to move to Western New York but will retain the California facility, a former landing gear production center.
Stavatti has 31 shareholders and a management team of 19. But Beskar would not disclose how many paid employees the company has.
"We have over 100 people involved in the company," Beskar said. Asked if they are being paid, he replied, "They qualify as full-time employees."
Two years ago, with an infusion of private capital, Beskar decided it was time to grow. After seeking proposals in late 2018, he and his team looked at locations in 35 states and three Canadian provinces, before narrowing their search to Niagara County; Dayton, Ohio; and Winnipeg, Manitoba in Canada.
They wanted a hangar of up to 50,000 square feet, to allow production of prototypes, followed later by a larger manufacturing center. The Niagara site is large enough to accomplish both goals at first.
Beskar is initially taking aim at six different projects for the new facility – two of his own design, and up to four others. He said Stavatti would make existing airplane models that are already proven, in order to generate immediate revenue and reduce its risk. These are plans it has acquired or licensed from others.
It also will perform maintenance, repair and overhaul contract work to upgrade existing military planes – some of which will be "coming in here shortly" from U.S. locations.
But Beskar also wants to build his own prototypes based on conditional orders for civilian and military aircraft, from both domestic and foreign customers – but not necessarily governments. One plane in particular is ideal for firefighting and has already garnered interest, Beskar said.
"We don't want to bet on one airplane. We don't want to have a situation where if the prototype crashes, we go bankrupt," he said.
Niagara County officials say they have done their best not to stand in the way of Stavatti's project, viewing the assistance they've given so far as risk-free for taxpayers.
"You don't want to be the one that stops some progress that could be good for the community. If it doesn't really come at any cost to us, then why not?" said Susan C. Langdon, NCIDA executive director.
If Stavatti keeps its promise to create 363 full-time jobs in Niagara County within three years – making it one of the county's largest private employers – the incentives the NCIDA granted in September would save the company $2.15 million over 15 years in reduced property and sales taxes.
Langdon said Stavatti still must pay property taxes on the current value of the property, and the county gave the firm no cash grants.
"The idea is that if they don't go out and do anything, they don't get any incentive," Langdon said. "Our concern always is making sure we don't hinder a project that might possibly go forward."
Similarly, to keep the 10-year power allocation from NYPA, Stavatti committed to complete at least 90% of the investment, maintain 90% of the jobs, and be operational within three years. 
"We anticipate we can do that within that time frame without a whole lot of problem," Beskar said. "There's some designs we can produce immediately at this facility."