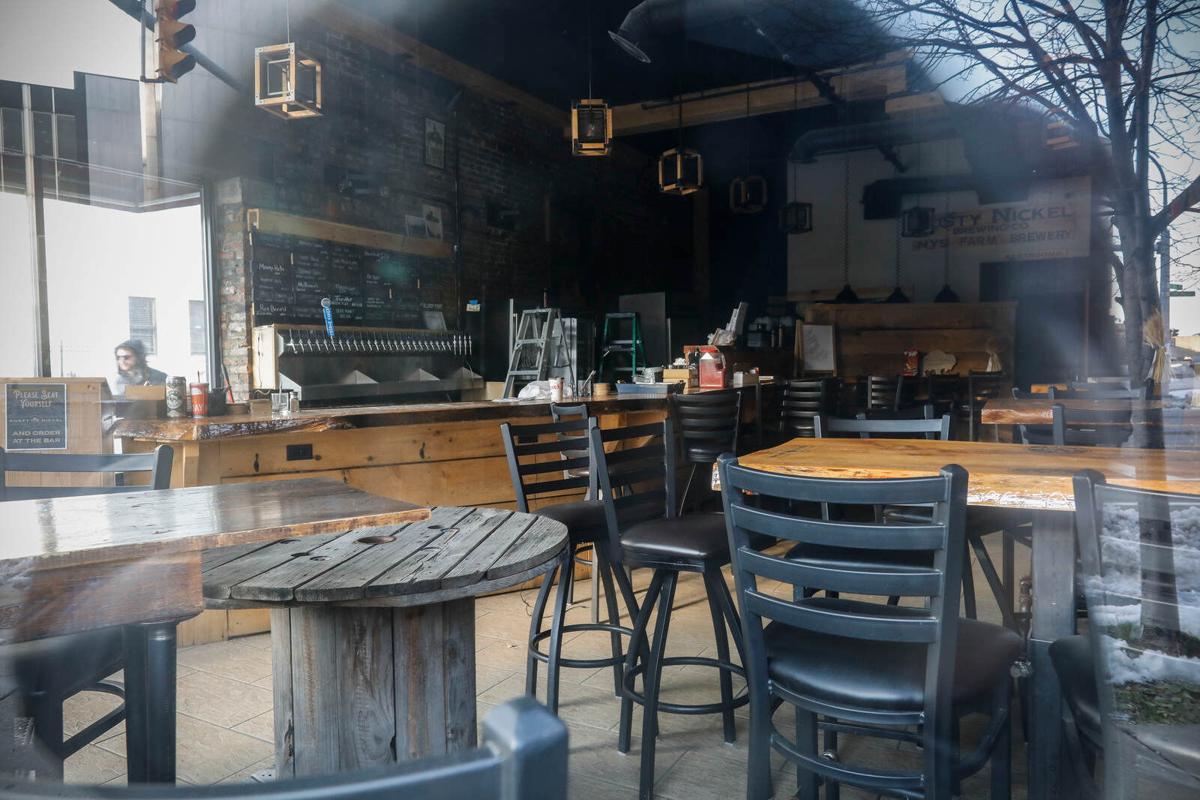 Gov. Andrew Cuomo last month presented data showing that only 1.4% of state's Covid-19 cases were traceable to restaurants and bars, and Erie County restaurateurs seized on that figure as key evidence in their court fight to reopen indoor dining.
But state officials have now countered with a disconcerting takeaway about contact-tracing data in New York State: Don't put too much stock in it.
"The state has been unable to affirmatively trace the origins of a vast majority of positive cases," Assistant Attorney General Joel J. Terragnoli said in a legal memorandum filed this week in State Supreme Court.
Terragnoli called the restaurateurs' assertion that 1.4% of Covid-19 cases come from bars and restaurants "incorrect" because that contact-tracing data represents only a small percentage of the state's total positive test results.
"The origins of most of the state's positive results have never been traced," he said in his memo.
Some 91 restaurants have joined together in a legal action asking a State Supreme Court justice to prevent the state from enforcing an order banning indoor dining in areas designated by the state as an "orange zone," which has covered most of Erie County since Nov. 18. Color-coded zones are part of the state's microcluster strategy, designed to target Covid-19 hot zones while avoiding more sweeping regulations such as the state's "pause" this spring that shuttered all nonessential businesses.
After an hour-long court hearing Friday, Justice Henry J. Nowak said he expects to decide on the restaurants' request for a preliminary injunction by the middle of next week.
At the hearing, Corey Hogan, a lawyer for the restaurants, pointed to the contact-tracing figures as proof the restaurants are not responsible for spreading the virus.
"That in and of itself is enough," Hogan said of the contact tracing numbers presented by the state. "Look at the contact tracing. Look at the numbers.
"The restaurants are not causing the problem. There's no proof anywhere that they are."
Rather, household and social gatherings account for nearly 74% of the exposure source, he said, citing the data publicized by the governor. People are safer socializing in restaurants – not in their homes, according to the lawsuit. 
"We should not be closing restaurants," Hogan said. "We should be opening restaurants." 
Dozens of restaurant owners, in court affidavits, said no Covid-19 cases have been traced to their businesses. They said they were able to safely operate when Erie County was designated as a less-restrictive yellow zone and they could offer indoor dining. They say they have not heard any reason why they would be unable to safely operate following the same safety protocols under the orange zone designation, or under an even more restrictive red zone designation if it is made.
The slide displayed during the governor's Dec. 11 news conference showing that 1.4% of Covid-19 cases came from restaurants and bars "is informative, yet taken alone can be misleading," according to Debra S. Blog, the director of the Division of Epidemiology at the New York State Department of Health.
The slide indicated indoor dining was a low percentage of positive cases – 1.43% – as compared to households and social gatherings.
But the summary contact tracing details that were presented by the governor represented approximately 20% of the known positive cases between September and November.
"In other words, only roughly 46,000 cases reported contact tracing details with enough specificity to determine the setting where the known exposure occurred out of nearly 228,000 positive cases," Blog said in an affidavit filed in the restaurateurs' court case.
At Friday's hearing, Terragnoli said the arguments on behalf of the restaurant owners exhibited "a fundamental misunderstanding of contact tracing."
The assistant attorney general called the 1.4% figure "one data point that informs our decisions, but it is not the end-all, be-all."
Contact tracing, of course, relies on cooperation from the individuals who are contacted.
"Unfortunately, compliance is not always 100%, which means that while the data gathered can indicate a potential risk of spread, it is not the sole factor to consider," said Nora K. Yates, the director of the Center for Community Health in the New York State Department of Health, whose Covid-19 responsibilities include coordinating the contact tracing initiative, drive-thru testing sites and cluster response teams.
Contact tracing relies almost entirely on self-reporting and the cooperation of the public.
"Obviously, this is problematic because there are disincentives for people to want to identify themselves as disease carriers and open themselves and their loved ones/friends up to this type of scrutiny," Yates said in an affidavit.
While the state has considered contact tracing data in crafting its Covid-19 response, the limitations to the tracing mean it cannot be the sole driving factor in deciding what restrictions should be imposed, state officials said. The contact tracing data does not displace the science and other information that state public health officials have accumulated and relied on during the past nine months, Terragnoli said.
Over-reliance on the contact tracing data "could have grave health results for New York residents," Terragnoli said. 
As of Friday, Erie County had a seven-day average of 546 new cases per day, which puts its 59 cases per every 100,000 residents in the lower half of the state. Erie County consistently had one of the state's highest rates through December. The daily positivity rates for Friday and Saturday of last week were 8.4% and 8.8%, respectively. Erie County's daily positivity rate had been as high as 9.4% on Nov. 30.
"These rates are highly concerning as they indicate rapid spread of the virus in Erie County," Blog said in her affidavit.