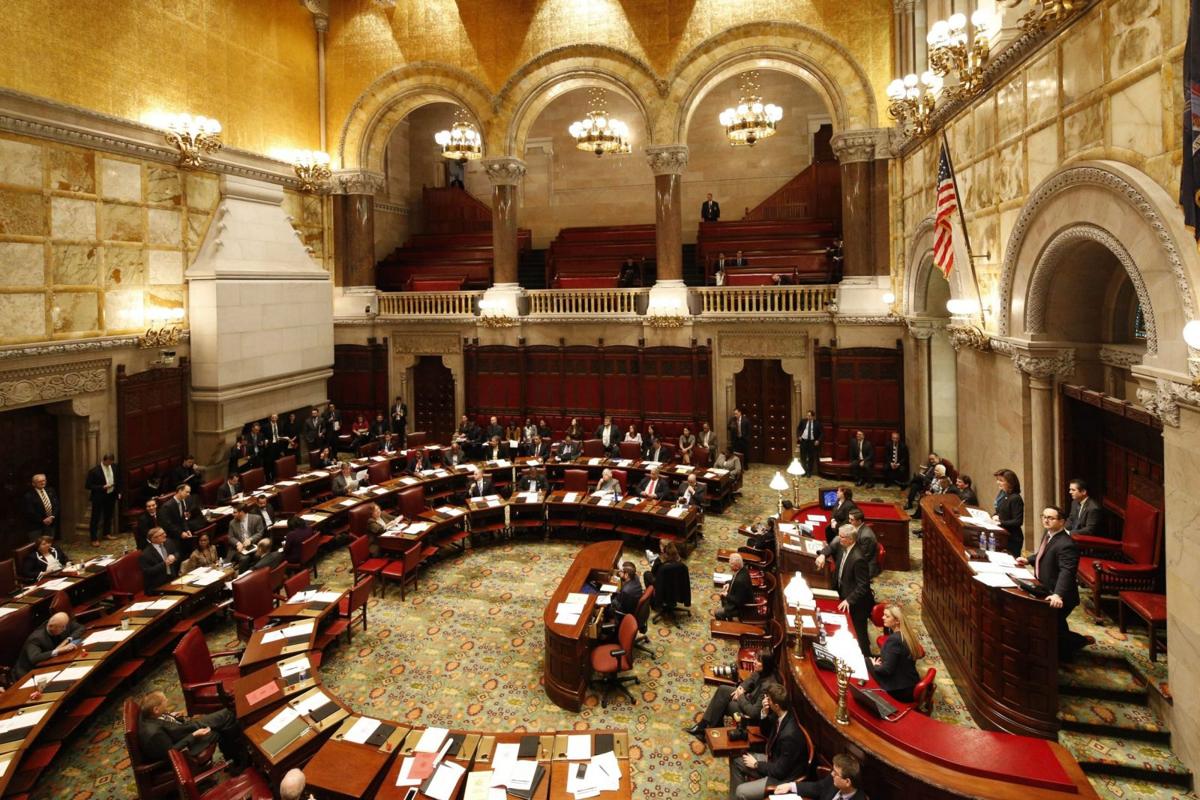 ALBANY – State lawmakers are reconvening July 20 in Albany for a rare summer session in a year where the legislative calendar was upended by Covid-19.
The signs of a return were already apparent: 178 bills have been introduced or amended since July 1 – with a focus on everything from new health and consumer protection measures to another round of legislative steps affecting law enforcement.
The biggest question mark: Will state lawmakers deal with state fiscal matters for the 2020 budget that is awash in red ink because of revenue shortfalls by the Covid economic slump?
Congress also returns to Washington on July 20 after a brief recess for a session that state and local governments in New York and elsewhere are hoping produces a federal financial relief package to help avoid looming cuts to schools, health care and other sectors.
Some state lawmakers hope the coming session will see measures passed to raise state taxes on the wealthy as a way to reduce potential spending cuts; no decision has been made on that topic.
State lawmakers expect to be in Albany for three or four days starting July 20 for what one legislative source said will be a "robust agenda."
Much of the agenda will be what one legislator called calendar-clearing – Albany shorthand for giving final OK to bills, many of them locally oriented, that have been stalled for logistical or political reasons.
On the pandemic front, an assortment of pending bills await, from additional protections for renters to new powers for local governments to require mask-wearing by individuals.
Lawmakers expect to push more law enforcement-related measures that were not addressed in June when a number of bills were passed to address policing policies.
A new bill by Assembly Majority Leader Crystal Peoples-Stokes and State Sen. Tim Kennedy, both Buffalo Democrats, would give Buffalo the authority to require "any person who is appointed as a member of the police force" to be a resident of the city. Another new bill would require police officers statewide to obtain personal insurance to cover liability in civil lawsuits related to things such as excessive force.
Lawmakers are also looking to schedule eight hearings on different issues related to Covid-19. Among them: a review of at least 6,000 deaths – and potentially many more – of nursing home residents in New York State since the pandemic hit this year. Dates for those hearings are expected to be announced in the coming days.
Both houses of the Legislature, in response to the pandemic, approved emergency rules to this year to permit remote voting so that lawmakers do not have to be physically present in Albany to cast their votes on bills.