The regulations governing New York's new green energy review process were written by a company whose clients include solar and wind power developers, according to a lawsuit filed last week.
The suit, filed by towns and citizen groups around the state – including the Western New York towns of Cambria, Somerset, Yates and Farmersville – seeks to invalidate the 143 pages of regulations adopted in March by the newly created Office of Renewable Energy Siting.
"They do not require that these projects are carefully reviewed for environmental impacts and community impacts," said Kate Cremer, an attorney and vice president of Save Ontario Shores, a Somerset-Yates citizen group that joined the lawsuit.
The lawsuit, based on material gathered through Freedom of Information Law requests, contends that Tetra Tech, based in Pasadena, Calif., was hired to write the regulations because ORES lacked the personnel and expertise to do so.
A spokeswoman for Tetra Tech did not respond to requests for comment.
"The Office is aware of the litigation and will not comment on it at this time," an ORES spokesman said via email.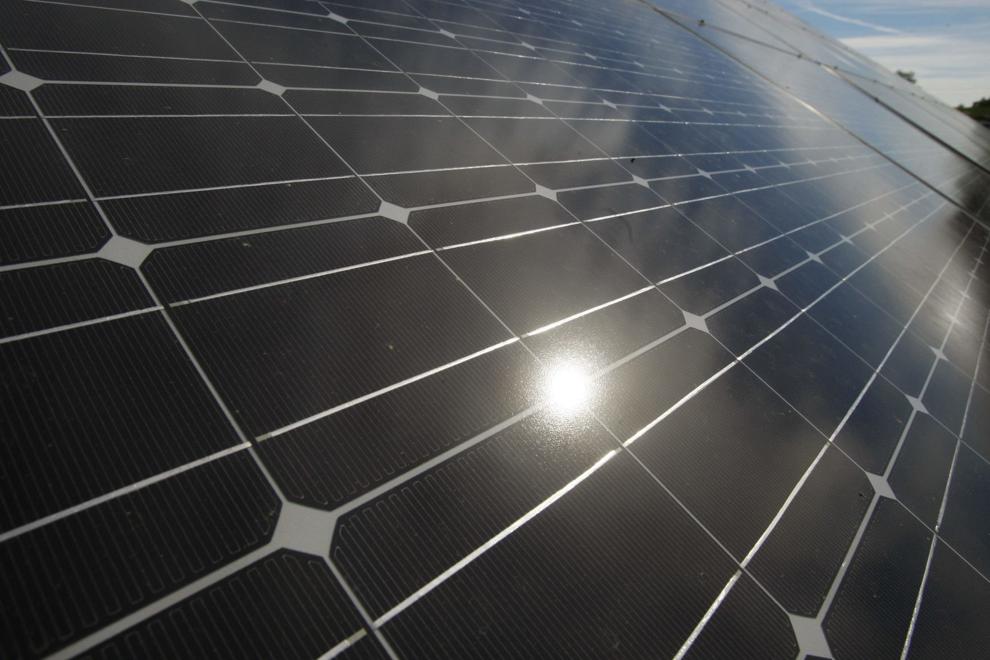 The law on which the regulations are based – Section 94-c of the Executive Law – envisions automatic approval of projects in a year if ORES hasn't acted on the project's application sooner than that. It also gives the new agency 60 days to determine whether an application is complete, and 60 days after that to set conditions for approval.
"The goal in the ORES regulations is speed, over having good projects," Cremer said.
In its response to a state request for proposals, Tetra Tech, which has a Buffalo office, "disclosed numerous material conflicts of interest based on its representation of renewable energy developers with existing projects in New York State," the lawsuit says.
Among Tetra Tech's clients, the lawsuit contends, are Cypress Creek Renewables, the developer of the proposed 900-acre Bear Ridge Solar project in Cambria and Pendleton; AES Corp., developer of a proposed 1,000-acre solar project in Somerset; and Apex Clean Energy, which proposed the seemingly defunct Lighthouse Wind project in Somerset and Yates, and which also plans the Heritage Wind project in Barre.
"All along, we've had our suspicions that they were using members of the solar and wind industry, the renewable energy industry, to put the regulations together," Cambria Supervisor Wright H. Ellis said last week.
A Cypress Creek spokeswoman said Tetra Tech has done work for the company, but not on Bear Ridge Solar or other large-scale projects in New York.
AES confirmed Tetra Tech was working on its Somerset project.
"When we read the regulations, they did not appear that they were written by agency personnel," Cremer said. She said the FOIL material showed the New York State Energy Research and Development Authority gave Tetra Tech a $1 million contract to write the regulations.
"We don't want to stop these projects, necessarily. We want to have a meaningful review," said Gary A. Abraham, a Cattaraugus County environmental attorney whose law group filed the suit.
If it succeeds, developers whose projects currently are being reviewed under the Section 94-c rules may revert to the state's older, slower process or wait for new regulations to be issued.
The lawsuit, filed in State Supreme Court in Albany, contends that the regulations violate the state constitution's home rule provisions by allowing ORES to waive any local laws that might stand in the way of a green energy project, and that they were illegally adopted without a proper environmental review process.
"We have the right to say what goes on in our community, and not the state coming in and saying, 'This is what's going here whether you like it or not,' " Somerset Supervisor Jeffrey M. Dewart said.
"These regulations do not afford local communities an adequate voice in the process," Cremer said.
In addition to town governments and Save Ontario Shores, petitioners include Clear Skies Over Barre, a group opposing the Heritage Wind project; Cambria Opposition to Industrial Solar, formed to oppose the Bear Ridge project; the American Bird Conservancy; the Rochester Birding Association; and the Genesee Valley and Delaware-Otsego Audubon societies.