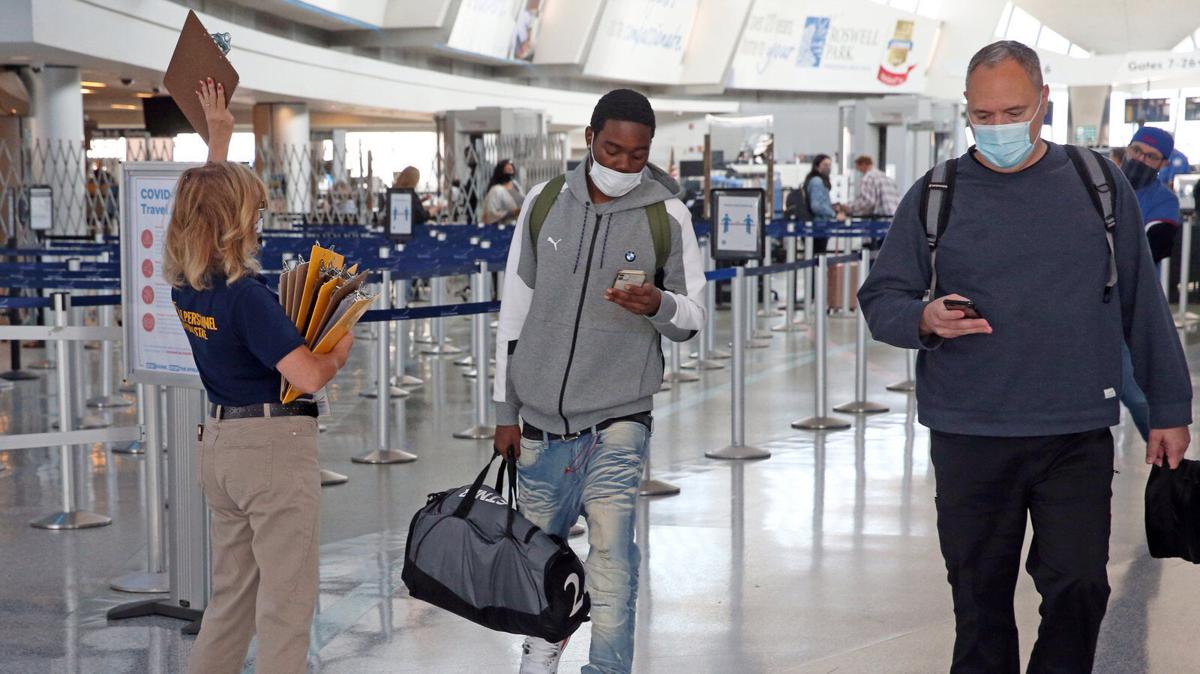 The latest national surge of the coronavirus has led to New York's traveler quarantine list being as long as it has ever been.
Thirty-eight states are now on the list, up from 36 last week.
The list could be even longer. Coronavirus increases in Pennsylvania, New Jersey and Connecticut now qualify those states for the quarantine list.
But Gov. Andrew M. Cuomo said Tuesday it would be impractical for those neighboring states be subject to quarantine restrictions and instead discouraged nonessential travel across the state's borders. 
"There are just too many interchanges, interconnections, and people who live in one place and work in the other," he said. "It would have a disastrous effect on the economy, and remember while we're fighting this public health pandemic we're also fighting to open up the economy.
"However, to the extent travel between the states is not essential, it should be avoided."  
Maryland and Arizona were added to the list this week; no areas were removed. 
Travelers from the 38 states, as well as New York residents who take trips to those states, are required to quarantine for 14 days upon their arrival in New York.
A state is placed on the list if it reaches certain levels of either of two metrics, both based on seven-day averages:
• A positive test rate of 10% or higher; or
• More than 10 new cases per 100,000 residents. 
The only states whose metrics are low enough to keep them off the quarantine list are: Maine, New Hampshire, Vermont, Massachusetts, California, Oregon, Washington and Hawaii.
Washington, D.C., and the Virgin Islands are also not on the quarantine list; Guam and Puerto Rico are. 
New York City metropolitan area neighbors New Jersey and Connecticut have been partners with New York in the travel quarantine program since its inception in June.  
While both states have positivity rates that are just slightly higher than New York's – state officials said Connecticut's is below 2% while New Jersey's is below 3% – both states had more than 10 new cases per 100,000 residents: Connecticut's is over 11 while New Jersey's is over 10. New York is at 7.14.  
The state's daily positive test rate for Monday's tests was 1.32%. Western New York's rate was 1.2%, which made it the third-lowest among the state's 10 regions. Central New York's daily rate was the highest at 2.1%, which was largely due to an outbreak at SUNY Cortland State, Cuomo said. 
Western New York's hospitalizations, which have been at their highest levels since mid-June, decreased Monday by one to 79.
The complete travel quarantine list consists of: