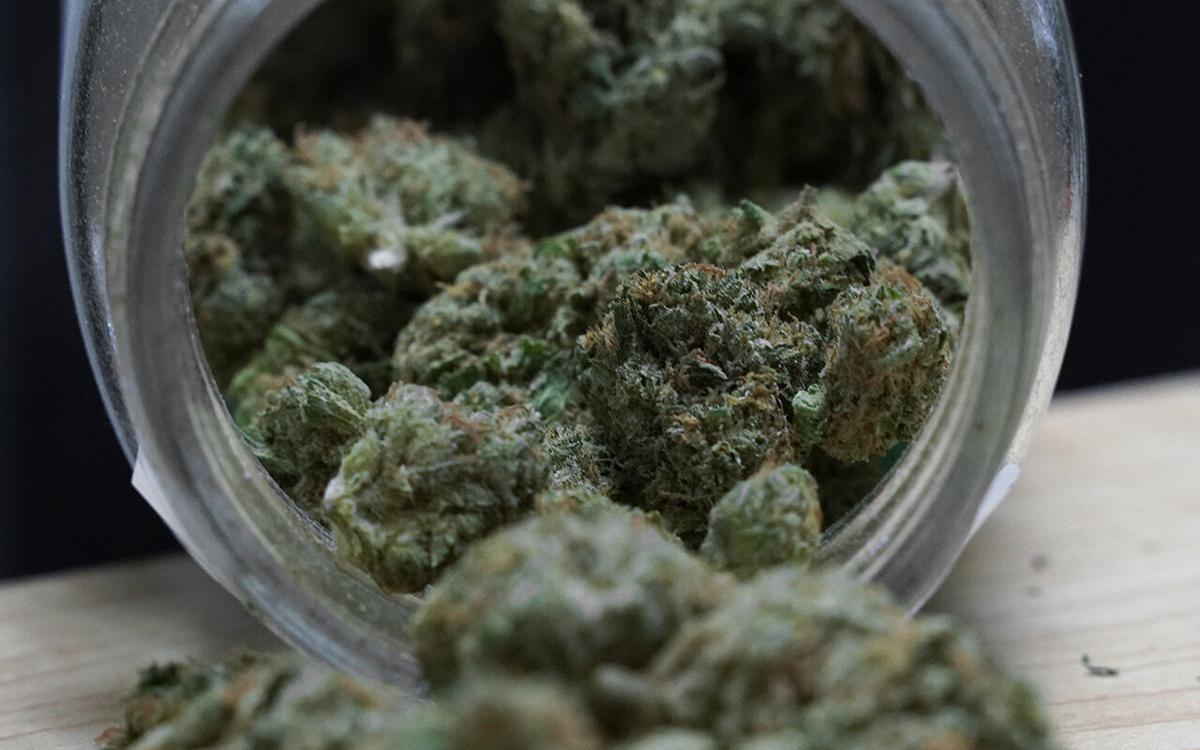 Pot shops and smoking lounges will become legal in New York under landmark legislation passed this week, but that doesn't mean you'll have one in your neighborhood soon – or ever.
"There are a lot of things to take into consideration," Tonawanda Supervisor Joseph H. Emminger said, adding, "I have not gotten one email or phone call on it since it was announced."
Sales are not expected to start anywhere for 18 to 24 months, but one supervisor doesn't need any more time to make up his mind.
"Our personal opinion here, and I can pretty much safely speak for the majority of the residents, the feeling is, in one word, what are they, nuts?" Marilla Supervisor Earl Gingerich Jr. said.
The law gives cities, towns and villages the ability to opt out of allowing cannabis retail dispensaries or on-site consumption licenses. They can pass a local law by Dec. 31, but they can't opt out of allowing people to use marijuana in their community. And someone can petition the local government for a referendum on sales and consumption.
Gingerich said the Town Board on Tuesday will consider a local law opting out of retail and consumption shops.
"We're going to opt out on the retail, and if it was up to me we'd opt out on everything to do with it, the use of it, the cultivation of it, the whole thing if we had a choice," Gingerich said.
Gingerich said he is opposed to the legalization of marijuana because he believes it is a gateway drug to other, more lethal drugs. 
"We're a small community and I know five people who OD'd," he said. "Every one of them, it's the same story: They started with the abuse of alcohol and use of pot in high school."
The U.S. Centers for Disease Control states on its website that the majority of those who use marijuana do not go on to use other harder substances, but that more research is needed to understand if it is a gateway drug.
Because the bill legalizing marijuana was signed by the governor this week, the subject has not come up yet on many town and village boards or city councils. 
Buffalo Mayor Byron W. Brown said he supports the legalization of marijuana.
"I'm sure there will be dispensaries set up in Buffalo," he said Wednesday. "At this time, we don't plan on opting out. We think it will be an income source. We know there's greater acceptance for the use of marijuana in the general population, particularly among younger people."
A spokesman for Buffalo Common Council President Darius D. Pridgen said Pridgen has no comment now, but would provide his thoughts and opinions once an item comes before the Common Council.
Local leaders are waiting to see the state legislation and what it means for them. 
"We just haven't had any discussions at all," Hamburg Supervisor James M. Shaw said. "I'm not sure what the demand is going to be."
Shaw said if marijuana is a legal product, it ought to be subject to zoning classifications. 
"I'm not opposed to it. I'm willing to listen and take everybody's temperatures, but my inclination is to amend the zoning code to permit it at some suitable sites," Shaw said.
Like Emminger, Shaw said he has not gotten any feedback from residents about a possible cannabis retail shop in town.
Springville Mayor William Krebs said there are advantages and incentives for tax revenues, but also many questions about public safety and public health. The Village Board has not made any decisions. 
"When we do decide it will be based on input from law officials, planning board members and community members," Krebs said. "We want to make the right decision about this."
He said planners consider the village in southern Erie County to be a service center in a rural area.
"People do visit our village for the banks, the churches, the retail places and doctors," Krebs said. "If it were legal in Springville, that would be another reason to visit Springville."
"We would have to have an extensive outreach to the community to find, to the extent possible, what people are thinking about," West Seneca Supervisor Gary Dickson said.
He envisions a task force with residents and professionals exploring the issue, checking with municipalities in other states to find out if a dispensary enhances a town.
And Dickson had another question about residents: "Are they going to drive to another town to make the purchase?"
Emminger said many local officials are concerned about the instances of driving under the influence, as well as potential benefits and potential liabilities.
"I'm sure nobody wants to be the first town to do something," he said.