Doses of the new coronavirus vaccine should course through the bodies of hundreds of front-line health care workers and nursing home residents in the region by the end of the month.
Anyone who wants a vaccine may be able to get one by sometime next summer.
Enough people will get vaccinated that herd immunity will end the pandemic as safely and quickly as possible.
This would be the ideal outcome for the end to a coronavirus pandemic that has killed more than 1.5 million people and sickened tens of millions worldwide.
Expect something more complicated to unfold in real time.
"People do have legitimate concerns about whether this is being done right and, of course, there's been a lot of noise and concern that the timelines might be driven by politics instead of by science," Dr. Francis Collins, director of the National Institutes of Health, told health care reporters last month during an online Covid-19 treatment summit.
Those who follow the rollout, study the facts and weigh the benefits will find "everything in this situation is being done with the highest possible rigor and there are no corners being cut."
The Buffalo News compiled answers to questions from interviews with national and regional experts, as well as front-line health workers, about timing, risks and whether you should get the new coronavirus vaccine.
What will the next weeks look like once distribution starts?
Freezers are ready at hospital pharmacies to store the Pfizer vaccine, authorized for use on Friday, and a similar vaccine from Moderna, which should be approved soon. The federal government early last week started sending supplies that include syringes, vaccination cards and alcohol prep pads.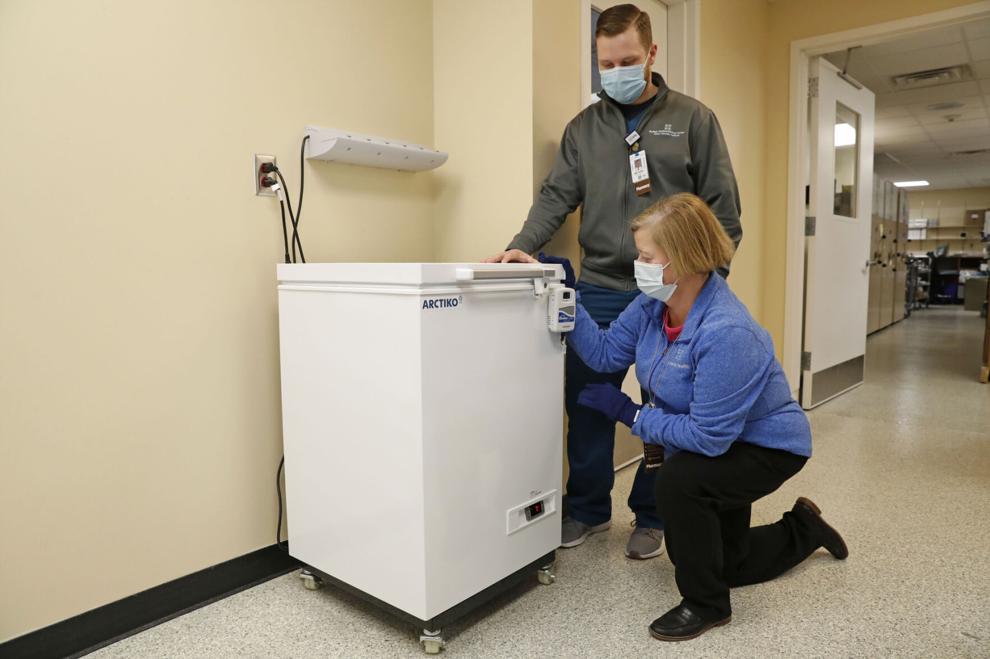 The first doses of Pfizer vaccine are expected this week. They will be used to inoculate those who work in emergency rooms, intensive care and other hospital units where coronavirus infection risk is greatest.
Nursing homes have reached out to pharmacy chains, which will provide staff and schedule vaccinations on-site to long-term care workers and residents, starting with those who are oldest and have the most complex medical needs.
State and federal governments will drive distribution. The U.S. military, working with private transportation companies, will get available vaccines to the places deemed most in need. For weeks, if not longer, the supply won't be enough to satisfy demand.
"I can't think of a government operation that has been commenced that is more difficult and intricate than what governments will be asked to do here," Gov. Andrew M. Cuomo said last week when announcing the state's 83-page vaccine rollout plan.
Dozens of front-line health care workers most likely to deal with Covid-19 patients in the region may well get the new coronavirus vaccine next week.
What will the order be after that?
Unserved front-line and other health care providers, including those in emergency services, come next. Other essential workers and the general population, starting with those who are oldest and at highest risk for Covid-19 complications, will come after that. Demand, vaccine effectiveness and availability will dictate the pace.
U.S.-based Pfizer and its German partner, BioNTech, for instance, already have halved the amount of vaccine they said they could provide in Great Britain by the end of the year because of supply chain challenges.
Will things soon go back to what we remember before this year?
Hardly. The World Health Organization and others believe 60% to 80% of global inhabitants, roughly 6 billion people, need to be vaccinated to create herd immunity from SARS-CoV-2. That will take at least several months, if not considerably longer.
Mask wearing, physical distancing from all but a small circle of loved ones, and other infection control measures will need to continue. Large gatherings for sports, concerts and celebrations, as well as regional, national and international travel, will resume slowly.
The first two vaccines require those who receive them to get two shots within two to four weeks. New York State will start with 170,000 doses and, within three weeks, receive an equal number more for the same people who got the first round of vaccine, Cuomo said Friday.
The limited supply will change. Sixty vaccines are under study in 136 trials in 38 countries. That can ease a potential logjam but creates another complication. Each vaccine brand differs, including those from Pfizer and Moderna.
"They're nuanced differences but you're going to have to stick with the vaccine that you got first," said Dr. Thomas Russo, who works in the Veterans Affairs Western New York Health System and is chief of the Division of Infectious Diseases in the University at Buffalo Jacobs School of Medicine and Biomedical Sciences.
Should I wear a mask and take other precautions even after I get the shot?
Yes. Clinical trials suggest the first shot will provide up to 50% immunity and the second will push coronavirus prevention power past 90%. It's too early to know for sure.
Because this is a new vaccine, infectious disease researchers don't know how long those vaccinated will be able to shed virus and infect others. Immune protection usually takes about six weeks after total vaccination. They also don't know how long the immunity will last.
"Once we get the pandemic curve down, have very low case numbers and get the vaccine into a whole bunch of people, then we might be able to get rid of our masks," Russo said. He predicted that could come in mid to late spring, at the earliest. Others believe it may be the end of 2021 in some parts of the U.S.
Why bother with the vaccine?
It is an important part of the overall strategy to limit Covid-19, which researchers believe is now at least six times more deadly than seasonal flu and capable of overwhelming hospitals and nursing homes.
How is the vaccine made and what does it do?
Most vaccines are made from parts of the infecting virus or bacterium, called antigens, that are weakened or killed before they are injected. The new coronavirus vaccines use the first genetically engineered platform: component parts of the novel coronavirus designed to create an immune response and teach human T-cells, which seek and destroy infectious invaders, to do so if they see SARS-CoV-2 cells in the future.
Early signs suggest immunity may last for at least several years.
Which shot am I likely to get?
Many of those vaccinated in hospitals and drive-up clinics will likely receive Pfizer vaccines because they must be stored at -70 degrees Celsius, colder than Antarctica. Most pharmacies and primary care offices don't have freezers capable of keeping vaccines that cold and most often will use the Moderna vaccine, which can be stored at minus-20 Celsius, roughly standard freezer temperature.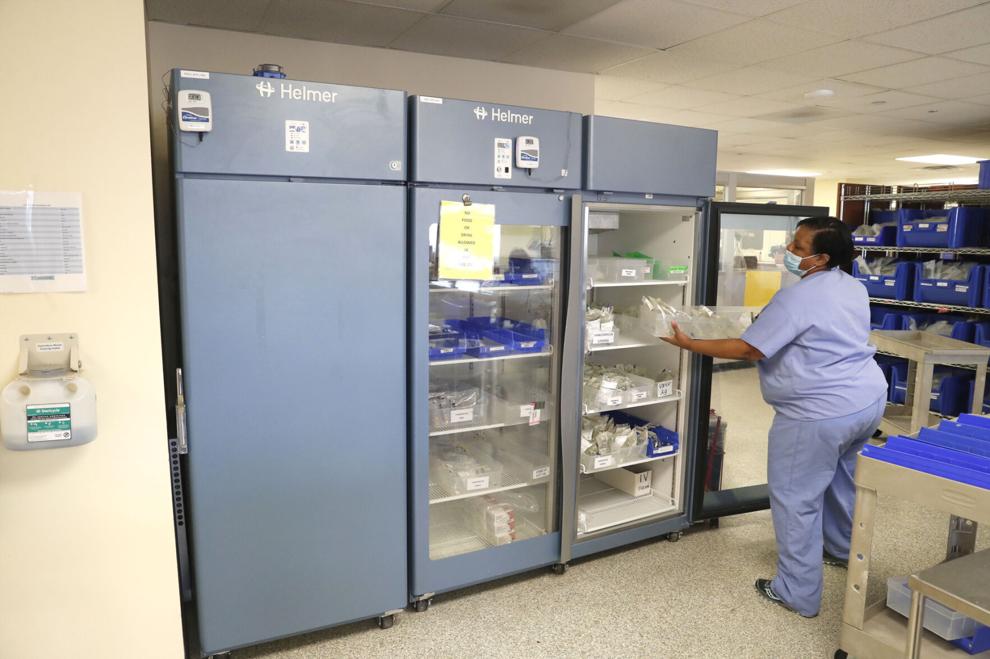 Four other vaccines are headed toward likely emergency use authorization, including one from Johnson & Johnson that will require only one shot and can be stored at a higher temperature but may not be quite as effective. 
The state will provide guidance on who can receive a vaccine and when.
"We're hoping that our patients will come to us because that way we can collect all the information for the process as part of a comprehensive approach to primary care," said Dr. John Fudyma, chief medical officer at Latus Medical Care in Amherst. "That doesn't mean we're not going to encourage our high-risk patients to seek the vaccine wherever it would be accessible."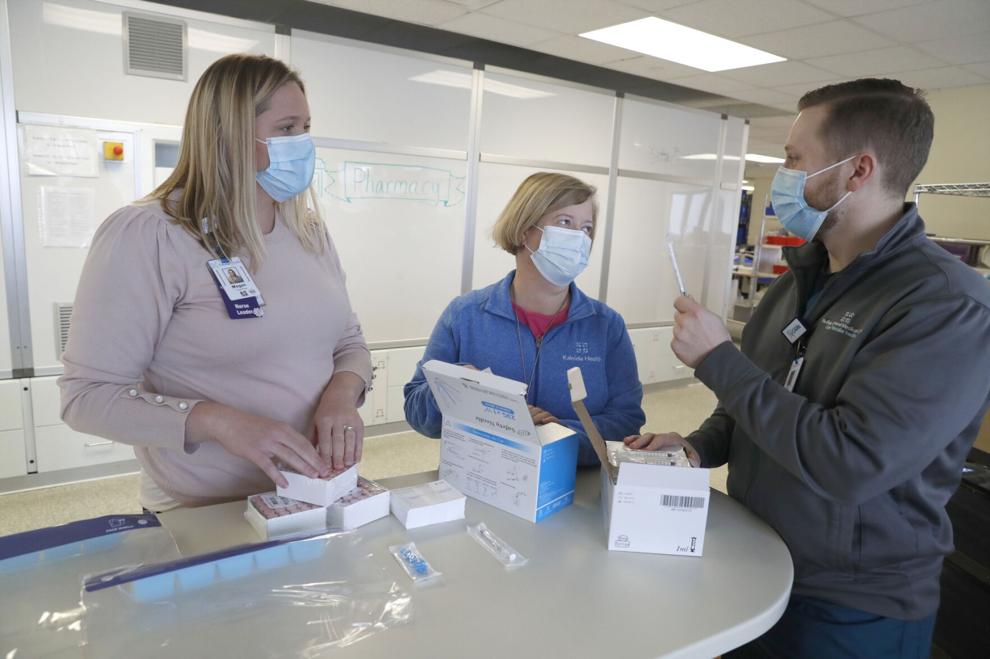 What are the known risks and side effects?
This is the most common question from patients, Fudyma said.
"The most common side effect from the first shot is pain at the site of the injection," he said. "After the second dose, a significant number of people will experience fatigue, maybe some chills and mild flu-like symptoms. That is telling you that your immune system is reacting to the vaccine and it is working."
The most common reactions can be treated with Tylenol or Advil, Russo said.
Are the rewards worth it?
Millions more got polio during the first half of the last century. At its peak in the 1940s and 1950s, it paralyzed or killed over half a million people every year.
During the last major rubella epidemic in the U.S. from 1964 to 1965, the CDC estimated 12.5 million people got what also was called German measles; 11,000 pregnant women lost their babies, 2,100 newborns died and 20,000 others were born with congenital defects.
All three diseases were widely eradicated by vaccines.
Those who came of age during the last half-century have little to no idea how destructive those and other diseases once were. Life expectancy in the U.S. was 53 a century ago and now – in a world with vaccines, other improved disease prevention and medical treatments – is almost 79.
"The problem with vaccine hesitancy is that we've done such a good job that people have forgotten about the bad consequences of these childhood illnesses," Russo said. "If someone offered me one of the coronavirus vaccines today, would I take it? Yes."
How can someone navigate what to believe about the coronavirus vaccines?
Leading researchers and public health officials know they have a public relations fight on their hands.
"People do have legitimate concerns," Collins said.
The NIH director – who was encouraged that 37% of those in the Moderna vaccine trial were people of color – said public health officials are particularly mindful that Blacks and other minority groups have a vaccine hesitancy. Those doubts intensified in 1972 with revelations that researchers with the Tuskegee Study, started four decades earlier, withheld their intention to forgo treating dozens of Black men with syphilis so they could learn more about how the disease progressed.
Public health officials plan regionally and nationally to spend more time advocating for, listening to and educating those in traditionally marginalized groups when it comes to coronavirus vaccination.
Meanwhile, scientists encourage paying heed to federal, state and regional health officials and trusted media sources, while using a healthy skepticism when considering unsupported claims made by friends, family and unfamiliar sources on social media.
There will be stories about those who had adverse reactions after getting a vaccine. Comparing those with what we've seen of Covid-19 should help most people overcome vaccine hesitancy, Russo said.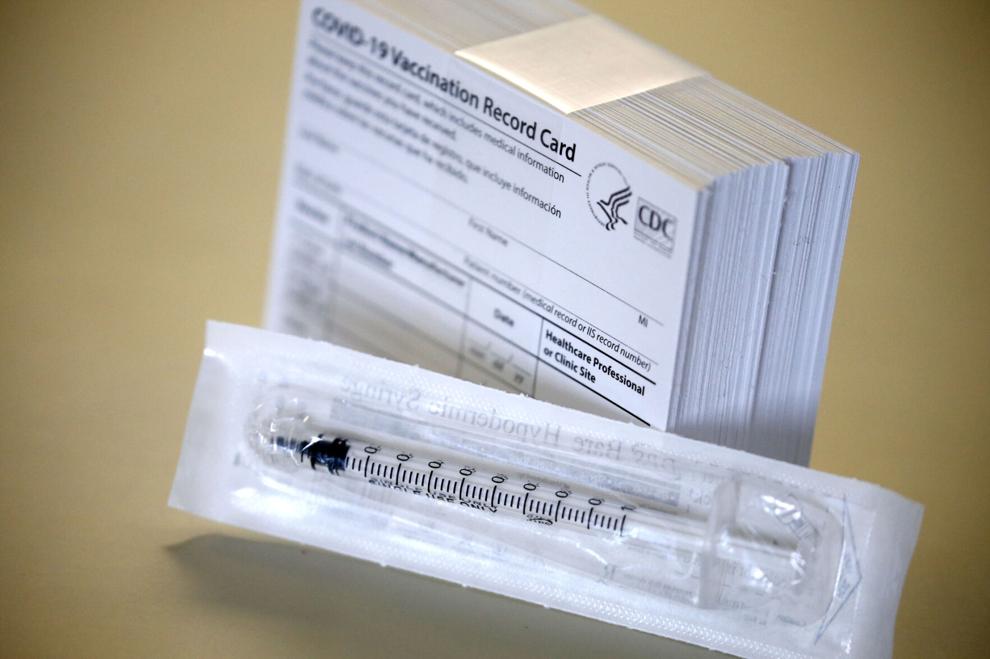 Do I need a vaccine if I've already tested positive or got sick with Covid-19?
That isn't yet clear, though you'll be discouraged from getting vaccinated if you're sick. "At the end of the day," Russo said, "public health leaders are going to make a pragmatic decision that if you get a documented infection when we've got limited vaccine, you go to the back of the line."
Who should avoid the vaccine?
Those under age 16 are not yet eligible. Pfizer, which had almost 44,000 people in adult trials, has received approval to provide vaccine for those 16 and 17. The drug-maker also enrolled children age 12 and older in some of its new trials. Moderna, which studied 33,000 adults, plans to do the same. The trials have been large, but more side effects tend to show up when vaccines are spread over large populations, so holding off on kids makes sense from a safety standpoint, Russo said.
In Great Britain, where vaccinations began Wednesday, public health officials already have warned those with severe allergies to avoid vaccination at least for now, after two nurses had allergic reactions. Both recovered within a few hours.  
The most important thing is to weigh the potential for risks and rewards with your primary care provider.
"There's almost nothing in medicine, and many activities in life, that are absolutely safe," Russo said. "Everything we do with medical interventions has a relative benefit. The benefits of these vaccines far outweigh at least the defined risk right now."
When can I realistically expect to get a shot?
Collins expects about 20 million vaccines will be deployed across the U.S. by the end of the year. President-Elect Biden has set a goal to deliver 100 million vaccine doses in his first 100 days, enough for at least 50 million Americans.
There are 255 million adults in the U.S., a nation of 328 million.
Depending on your age and health condition, it could be summer before your turn comes around.
Regardless of the pace of the vaccine rollout, when will the worst of the pandemic be behind us?
Most researchers believe that will happen in early spring – and not only because of the vaccine. Treatments have improved since the pandemic began early this year and will continue to do so.
"Whenever that inflection point comes, we have to remember that we haven't won yet," Russo said, "and we can't drop our guard."