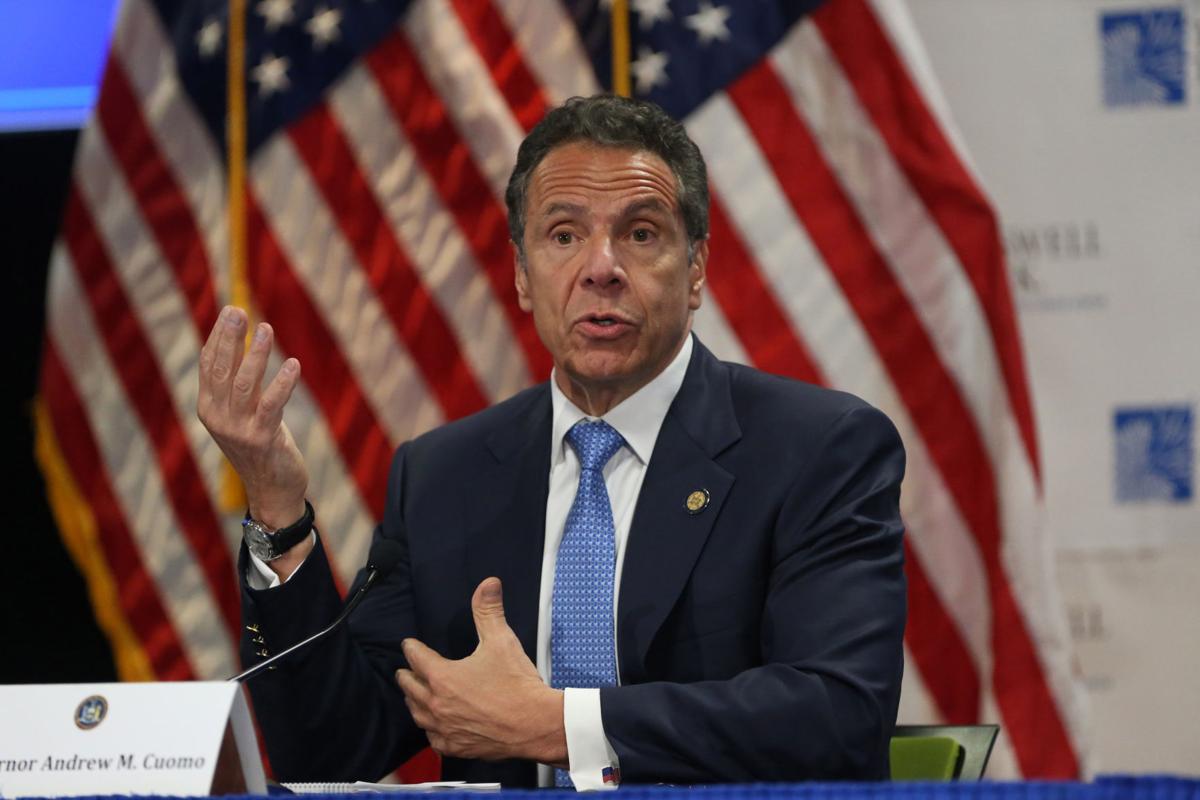 Gov. Andrew M. Cuomo announced Friday that weddings could resume in New York State on March 15, with certain restrictions and testing procedures.  
And he cited the Buffalo Bills as part of the reason they are able to return. 
Weddings can resume if guests – up to a total of 150 – are tested for Covid-19 before the event, which is similar to how the state handled the attendance of two Bills playoff games in Orchard Park earlier this month. 
"We are very excited about the possibility of reopening venues with testing," Cuomo said during a Friday morning briefing from Albany. "We tested it in Buffalo and we want to extend it." 
Weddings would be limited to 50% of a venue's capacity and would need to be approved by the local health department. 
As a result of the findings, Attorney General Letitia James said her office is currently investigating more than 20 nursing homes "whose reported conduct during the first wave of the pandemic presented particular concern."
The governor said that 7,000 people were tested and there were "virtually no cases of spread."
It was unclear whether he was referring to the first or second playoff game. Both saw fans tested between 72 and 48 hours before the game via a drive-thru testing setup at Bills Stadium. 
Among other highlights of Cuomo's briefing Friday: 
• The statewide coronavirus positive test rate dropped to 4.65%, its lowest level since Dec. 11, after more than 270,000 people were tested Thursday. 
Hospitalizations dropped by 153 to 8,357, while the intensive care patient level and intubations were both down, Cuomo said. There were 151 deaths statewide Thursday. 
Cuomo also said that the percentage of the population that has been hospitalized is "down across the state."
Western New York's 402 hospitalizations represent 0.03% of its population. Cuomo expressed concern about the Finger Lakes region – which includes Rochester – and Long Island. Both were at 0.05%. 
The positivity rate for the Western New York region, which consists of Erie, Niagara, Chautauqua, Cattaraugus and Allegany counties, is 5.41%, which put it in the middle of the pack among the state's 10 regions.
Businesses lifted out of the orange and yellow zones will revert to the statewide rules that were in place before they entered cluster zones, and must adhere to health department and NY Forward rules.
• The state has administered 1.7 million vaccine doses, Cuomo said, adding that "we have used all of the allocation we have received for weeks one through six."
He said the vaccine supply is week-to-week, and that the state is beginning to use the 250,400 doses that arrived this week.
Cuomo called on President Biden to use the Defense Production Act to increase manufacturing capacity.
"Let's increase our manufacturing capacity of the drug. ... This is a war. This is wartime. Covid is a war. This is not about the next 6-9 months, it's about the next 2-3 years," he said.
• Cuomo said that the number of health care workers that have been vaccinated is improving, but displayed data that showed Western New York is the lowest-performing region in the state. 
The governor said 73% of the state's hospital workers have been vaccinated to date, up from 63% 10 days earlier (Jan. 18 to 28).
Among the 10 regions, Western New York had the lowest percentage of healthcare workers being vaccinated at 63%. No other region was below 70%.
Oishei Children's Hospital and DeGraff Memorial Hospital were shown to be among the hospitals with the lowest percentage of healthcare workers vaccinated in the state; both were under 50%.