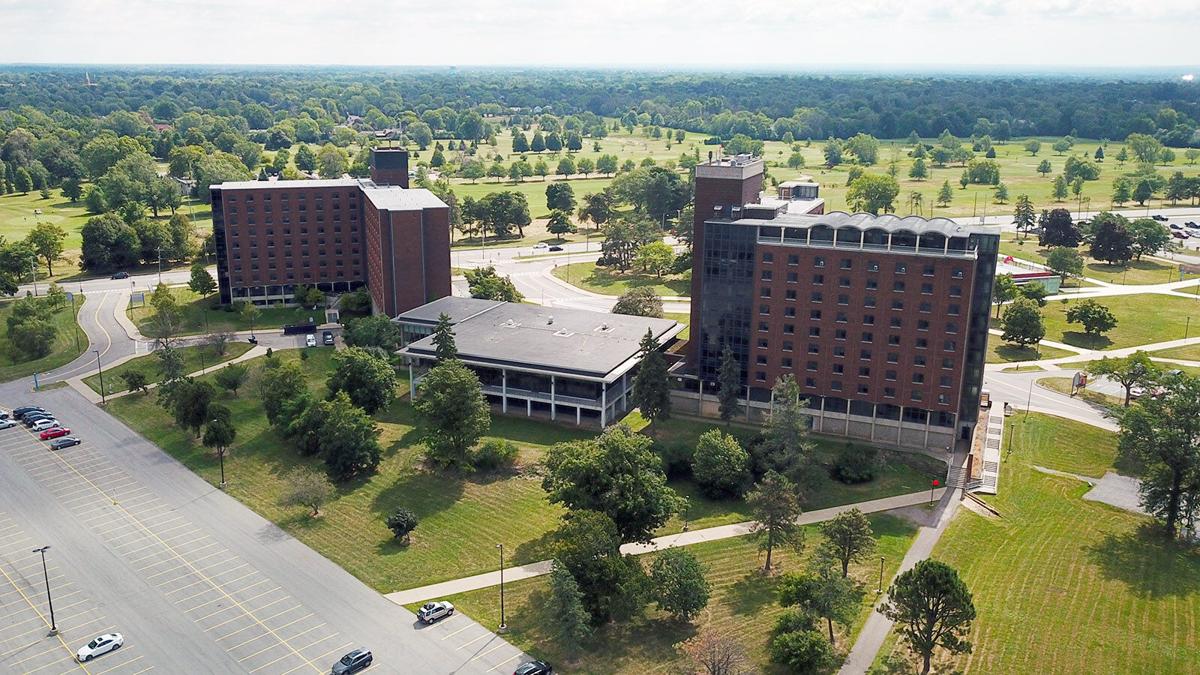 The State University of New York will require all students using on-campus facilities to test negative for Covid-19 within the 10 days prior to leaving campus for Thanksgiving break. 
SUNY Chancellor Jim Malatras announced the systemwide policy Tuesday, saying that the policy is intended to cut down on community spread of the coronavirus. 
Most SUNY schools, including the University at Buffalo, Buffalo State and Fredonia State, are ceasing in-person classes and activities as of Thanksgiving break.  
SUNY said that campuses must develop schedules that conduct the test as close to a student's departure date as possible, which translates into SUNY's 64 colleges and universities testing about 140,000 students in the 10-day period preceding Thanksgiving break.
"By requiring all students to test negative before leaving, we are implementing a smart, sensible policy that protects students' families and hometown communities and drastically reduces the chances of Covid-19 community spread," Malatras said in a statement.
SUNY defines students using on-campus facilities as any student who is taking at least one class on campus; utilizing on-campus services such as the gym, library, or dining hall; or working on campus. 
SUNY said that colleges must work with their respective county health department to isolate or quarantine any residential student who tests positive for Covid-19 or is exposed to the virus within 14 days of the closing of the fall semester, and "must be fully attendant to students' varying needs throughout these quarantine and isolation periods."
The university system said that nonresidential students who test positive or who are exposed to Covid-19 must follow the strict quarantine and isolation guidance from their respective county health department.
SUNY said that all colleges and universities must submit a plan to test all of their on-campus students within that 10-day window no later than Nov. 5.
Since the beginning of the fall semester, SUNY schools have tested more than 270,000 students with 0.52% of the tests coming back positive, while the rolling 14-day positivity rate is 0.33%.
"While we understand there is a lot of focus on plans for the spring semester, we must first finish this semester safely," Malatras said. "I want to thank our students for the phenomenal effort during these difficult times as well as SUNY health policy experts for helping us create this guidance that ensures a safe wind down of the fall semester."
Concerned about COVID-19?
Sign up now to get the most recent coronavirus headlines and other important local and national news sent to your email inbox daily.