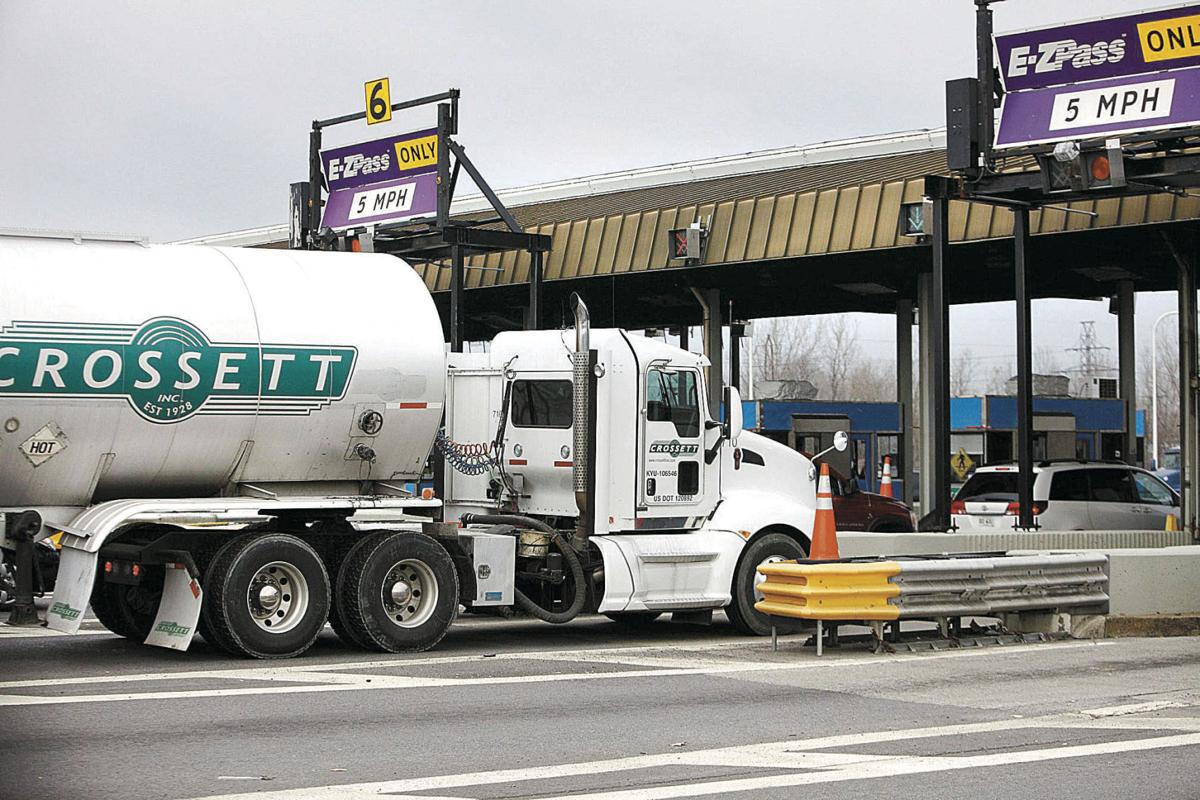 Three public hearings will be held this week by the state Thruway Authority on its plans to raise Thruway tolls 30% on drivers who don't use E-ZPass.
The plan, announced in December, coincides with the conversion of the Thruway system entirely to cashless tolls.
The toll increase goes into effect Jan. 1. Locally, the toll portions of Thruway system include I-190 over Grand Island and I-90 outside of the immediate Buffalo area.
The public hearings, which will be held through video conferencing software, will be held 2 to 4 p.m. Tuesday, 4 to 6 p.m. Wednesday and 6 to 8 p.m. Thursday. The meetings will be streamed online and accessible by visiting the agency's website, thruway.ny.gov.
Under the authority's plans, tolls for New York E-ZPass users will not change.
Drivers who travel on the cashless toll system who have an out-of-state E-ZPass will be charged an additional 15% on top of the base toll rate.
Motorists who don't use an E-ZPass will be charged the additional 30% atop the base rate, as well as a $2 monthly surcharge.
These drivers will have photos taken of their license plates as they pass through a toll and bills will be sent in the mail.
The authority asks anyone who wants to comment during the meetings to register in advance by calling (518) 471-5300 or sending an email to public.info@thruway.ny.gov.
Comments on the plan may be sent by email to tollcomments@thruway.ny.gov. They can also be mailed to Toll Comments, c/o Legal Department, New York State Thruway Authority, 200 Southern Blvd., P.O. Box 189, Albany, N.Y., 12201-0189.
An E-ZPass can be purchased online and at various retail outlets. To find a retail location, visit thruway.ny.gov/getezpass. Out-of-state residents and Canadian residents are eligible to obtain a New York E-ZPass.