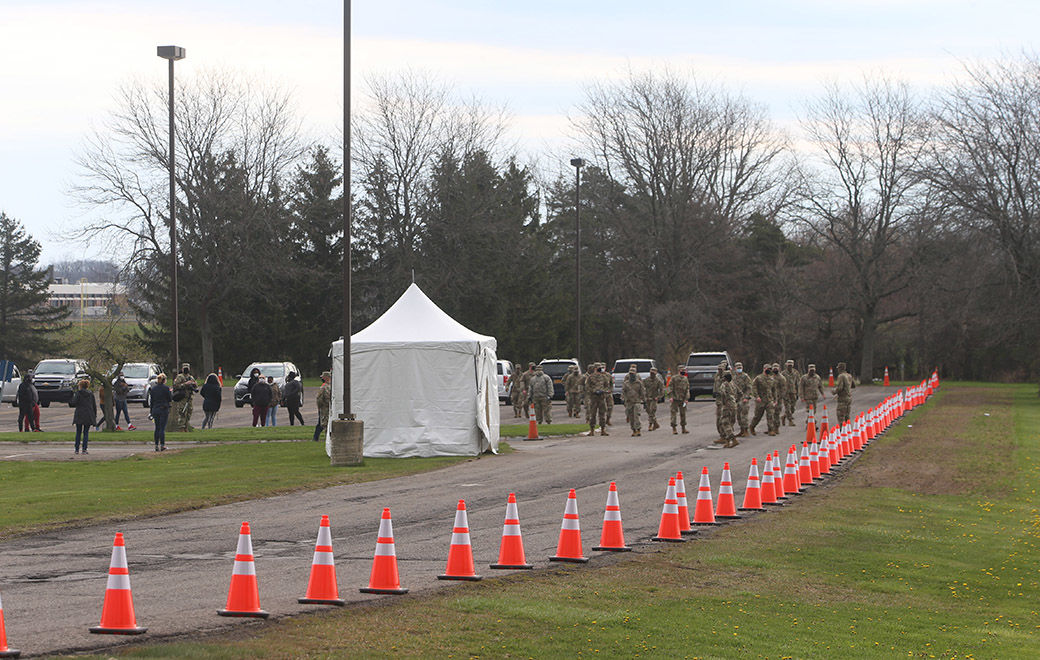 Niagara County reported its deadliest day of the Covid-19 pandemic Tuesday, with 16 deaths in the preceding 24 hours.
That came on top of 12 deaths from Friday through Sunday, making the toll 28 in a four-day period.
It also means that nearly one-fifth of all deaths in the county since the pandemic began have occurred in that four-day period.
County Public Information Officer Kevin C. Schuler said part of the increase resulted from a state ruling that counts more deaths as Covid deaths, but much of the spike comes from nursing homes.
For example, Lockport Rehabilitation and Health Care Center continues to be a concern, Schuler said.
According to the state Health Department website, there have been 10 deaths there since the middle of last week. The state's chart counts only deaths that occur in the nursing home, not those of nursing home residents who die in hospitals or elsewhere.
The county Health Department had reported an outbreak at that 82-bed Lincoln Avenue facility last week.
"Any death in a nursing home, if they tested positive for Covid, is now considered a Covid death, based on state protocols," Schuler said. Previously, Niagara County tried to take into account a patient's preexisting condition and whether it was more of a contributing factor in the death than the virus.
The change may explain why Niagara County's official total has long differed significantly from the state's version of the same statistic. While Niagara County now acknowledges 175 deaths of county residents from the virus, the state's figure is 224.
"Deaths are a lagging indicator for positives," Schuler added. The county Health Department has reported nearly 2,300 new positive cases since Jan. 1.
That includes 724 new positive cases in that four-day period from Friday through Monday, including 364 in the Tuesday report.
However, most of the county's Covid-19 patients are recovering; the number of active cases increased by only nine from Friday to Tuesday, rising from 2,268 to 2,277.
The spiking death toll is a major change for Niagara County, which listed no Covid deaths at all from Aug. 25 to Oct. 13, and only seven from then until Nov. 30. The county Health Department reported 29 deaths during December and 38 so far in January.