The Covid-19 deaths of a husband and wife who died two days apart in an Albion nursing home has set the stage for what's believed to be among the first lawsuits challenging the controversial pandemic immunity the state granted to medical facilities. 
The lawsuit alleges William F. Ames, 89, and Martha F. Ames, 88, contracted the virus at the Villages of Orleans Health and Rehabilitation Center because the nursing home lacked adequate preventative infectious control policies, sufficient staffing and enough personal protective equipment.
"Things were bad at that nursing home way before the pandemic and things were exacerbated with the pandemic," Susan A. Fuller said. "It is definitely their fault my mom and dad died of Covid."
She provided death certificates showing her parents died of Covid-19; William on April 22, 2020, and Martha on April 24.
Nursing homes and hospitals were protected from lawsuits stemming from the pandemic, except in the most egregious cases, from March 2020 through the early days of this past April when the immunity protection was repealed by state lawmakers.
"On a case-by-case basis we are asserting that immunity does not apply, but also asserting reckless conduct," said attorney Michael Scinta of the Brown Chiari law firm, which filed the lawsuit last Tuesday in State Supreme Court in Orleans County. "Immunity does not allow a facility to be in noncompliance of existing rules and laws."
Scinta said he believes the lawsuit is the first of its kind in the state to confront the Covid-19 immunity.
When asked about the lawsuit, Eric Flugel, administrator of the Villages of Orleans, said, "I have no comment."
The immunity provision, which was part of the 2020 state budget, provided a narrow exception, allowing lawsuits when "harm or damages were caused by an act or omission constituting willful or intentional criminal misconduct, gross negligence, reckless misconduct, or intentional infliction of harm by the healthcare facility or health care professional ..."
But the provision also insulated the facilities and workers, stating that if staffing shortages were to blame, immunity remained in place.
Fuller's lawsuit accuses the Villages of Orleans with creating staffing issues by making "financial decisions resulting in the failure of staff to meet resident needs and provide adequate services, insufficient training of staff, and otherwise caused the facility to provide sub-standard care and services to residents."
Ultimately, the court will decide whether the immunity protection should remain in place or be set aside.
Approximately 15,000 long-term care residents statewide died from Covid-19.
Critics in the State Legislature, including Assemblyman Richard Gottfried, chair of the Assembly health committee, have said the immunity provision was slipped into the 2020 budget at the last minute by Gov. Andrew M. Cuomo.
Families and advocates of nursing home residents have also been critical of the immunity.
"The insertion of an immunity clause in last year's state budget was a significant betrayal of New York's nursing home residents and their families. Just when residents needed protection and accountability most, it was stripped away. I hate to think how many residents suffered because nursing homes knew that they would never be held accountable for low staffing or substandard services," said Richard J. Mollot, executive director of the Long Term Care Community Coalition in New York City.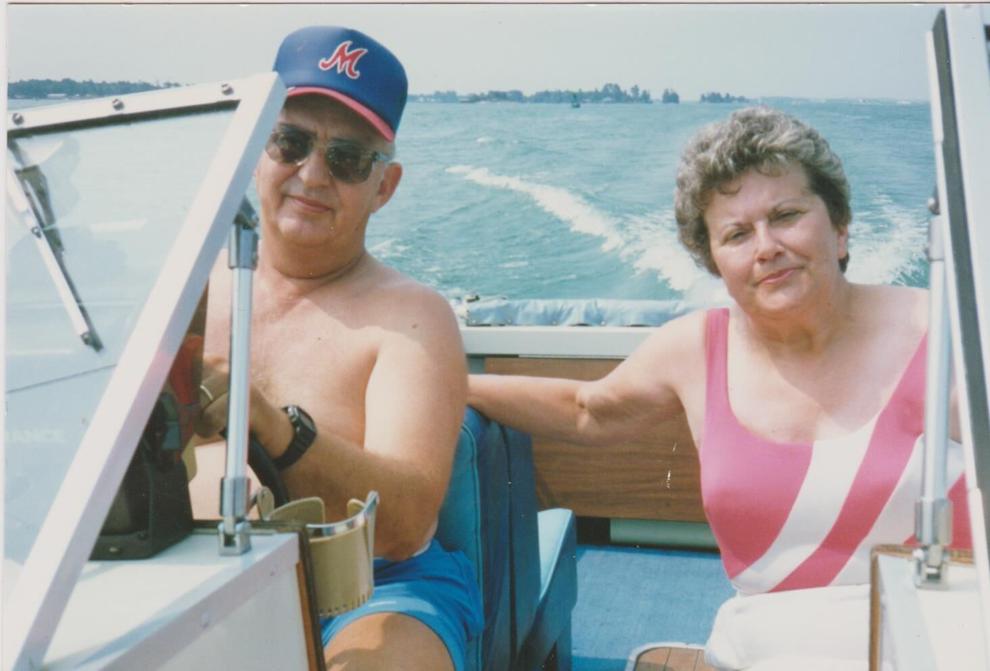 Fuller claims the Villages of Orleans was so short staffed that when her father required assistance in using the bathroom, an aide rebuffed the request of her mother, who eventually shared the same room with her spouse.
"My mom called an aide and said he has to go to the bathroom. The aide said, 'Tell him to get up and go.' My mom said, 'He can't walk.' The aide said, 'Well, he better learn.' My dad had lost his ability to walk after nearly dying from sepsis," Fuller said in recalling the incident her mother shared with her.
Besides contracting Covid-19, the husband and wife also suffered from malnutrition, dehydration, urinary tract infections, lacerations and contusions, some of them caused by falls, according to the wrongful death lawsuit.
AG investigating nursing home
In addition to the lawsuit, the 120-bed Villages of Orleans is one of 20 nursing homes under investigation statewide by the New York State Attorney General's Office for how each responded to the pandemic. Earlier this year, the Villages' fired director of nursing was ordered by State Supreme Court Justice Mark A. Montour to cooperate with the AG's investigation, after refusing to answer questions and produce documents sought by the attorney general in an investigatory subpoena.
A source close to the investigation told The Buffalo News that Attorney General Letitia James' probe is examining staffing levels at the facility.
In the attorney general's January report on undercounting Covid-19 nursing home deaths, James had cited staffing issues at a Western New York facility, but did not identify it.
The source said the report was, in fact, referring to the Villages of Orleans. Investigators for the attorney general, in the report, quoted registered nurses and certified nursing assistants at the facility:
"One CNA (certified nursing assistant) reported that on a day in late March, for at least a few hours, there was only one CNA in the entire building of approximately 120 residents. She also reported that on a day in mid-April, there was one CNA on each hall, one RN to cover the rehabilitation and dementia units, and one supervisor performing double duty by dispensing medication from two medicine carts.
"Another employee alleged that the staffing levels at the facility were so low that CNAs, rather than nurses licensed to do so, were dispensing medications to residents."
James, in her report, stated immunity may have provided facilities with "financial incentives to put residents at risk of harm by refraining from investing public funds to obtain sufficient staffing to meet residents' care needs..."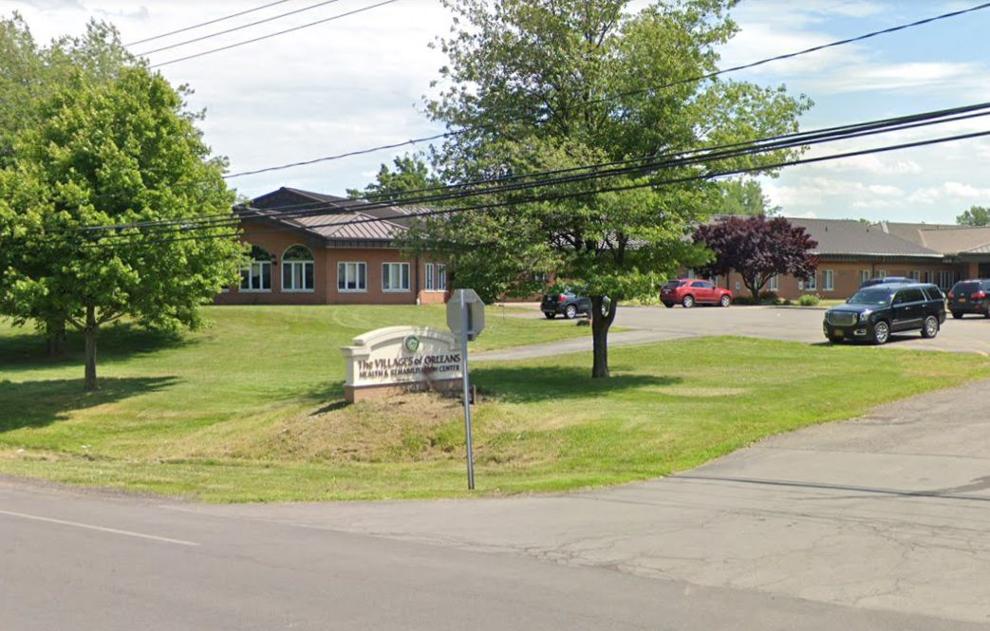 Staffing levels are not the only concerns faced by Villages of Orleans, which the state overall ranks at two stars, the second-lowest rating. A series of Covid-19 focused state inspections from 2020 resulted in nearly $100,000 in federal and state fines.
The U.S. Centers for Medicare and Medicaid Services imposed a $66,632 fine, its biggest Covid-related penalty for nursing homes in the state. The fine was based on a May 9, 2020, inspection.
Violations cited included failure to maintain a program to protect against the spread of the virus, lack of precautions when staff entered the rooms of infected and uninfected residents and inadequate hand hygiene.
The state Department of Health also fined the facility $20,000 for those same violations.
More recently, the federal government fined the Villages of Orleans $9,750 for failing to maintain complete Covid-19 testing records of staff and insufficient screening of workers for virus symptoms. That fine was issued following a Dec. 17 inspection.
If her parents had been spared Covid-19, Fuller said, they might have lived to celebrate a significant milestone in their many years together.
"My mom and dad started dating when my mom was 13 and my dad was 14," Fuller said.
The couple was married for 68 years. Their 70th wedding anniversary would have been Sunday.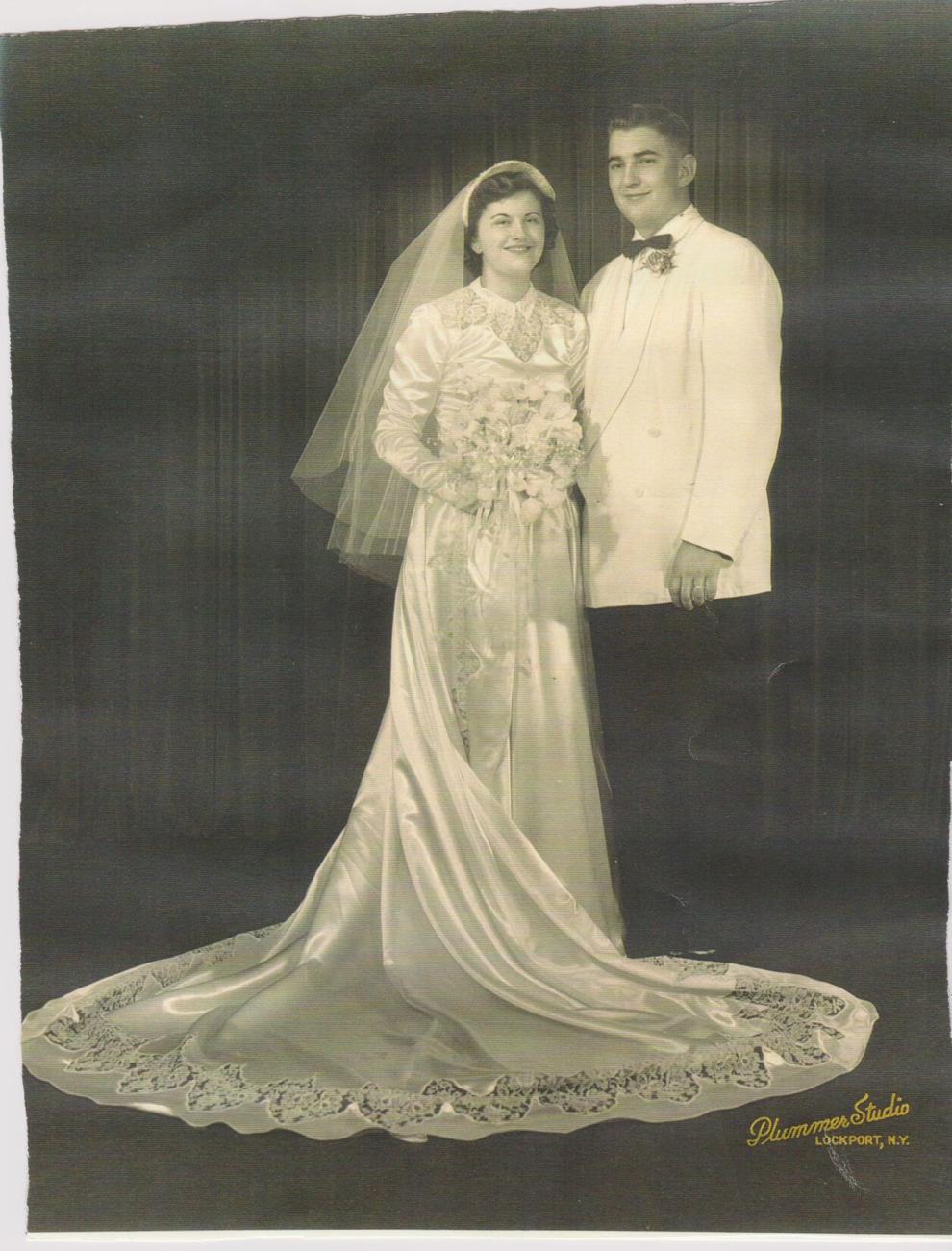 A Korean War veteran who served in the Navy, William Ames worked as a physical education teacher and football and wrestling coach at Medina High School and Martha Ames worked in the school district's office.
Fuller said she had cared for her parents who lived nearby her in Medina until it was no longer possible for them to live on their own.
"Dad had dementia. He started leaving the house at night. We couldn't keep him in the house. He entered the facility in January 2017. My mom started falling at the house and she entered in September 2017," she said.
Fuller said her mother "obviously" selected the Villages because her husband was there.
"My dad was in the dementia wing and I tried get mom over there and they wouldn't move her," the daughter said. "Eventually they did move my dad over to mom's room for the last six months."
Fuller said that when her parents initially entered the nursing home they received good care, but that "it deteriorated very quickly."
She said she repeatedly complained to the state Health Department and started providing care to her parents to fill the void. 
"The complaints brought no improvements. I would go every other day and take care of them, but during the pandemic I was not allowed in," she said. "You couldn't get ahold of the nursing on the phone at night. I volunteered to answer the phones but was rejected."
Her only way of seeing her parents, she said, was through video calls and window visits. In the final days of her parents' lives as Covid-19 took a toll, Fuller said she was allowed inside to visit.
The Villages of Orleans had a legal obligation to safely care for the couple, according to Don Chiari, a partner in Brown Chiari. 
"Nursing homes are required to only accept and retain residents for whom the facility can provide adequate care. That is a law," Chiari said in reciting an argument cited by Gov. Andrew M. Cuomo's administration when it deflected criticism over nursing home deaths.
By May of 2020, the number of Covid-19 deaths among residents at the nursing home was at 23, the Orleans County Health Department reported at the time.
Cardone last week said he has since turned over his investigation to the attorney general and is awaiting its findings. The AG's Office has declined to comment, saying the investigation is ongoing.
The most recent figures from the federal government list a total of 29 resident deaths from Covid-19 at the Villages of Orleans.
Chiari said his law firm is currently investigating many Covid-19 deaths of residents at the Villages and other nursing homes statewide and expects to file additional lawsuits.
"We have many cases where we believe immunity does not apply," Chiari said.