Lt. Gov. Kathy Hochul's husband will remain a top executive with a Buffalo-based concessions and gambling giant after she becomes governor, despite the possible conflict of interest between the two roles.
William J. Hochul Jr., a longtime federal prosecutor, was hired by Delaware North in 2016 and as senior vice president and general counsel manages legal, regulatory and compliance matters for the international, privately held firm.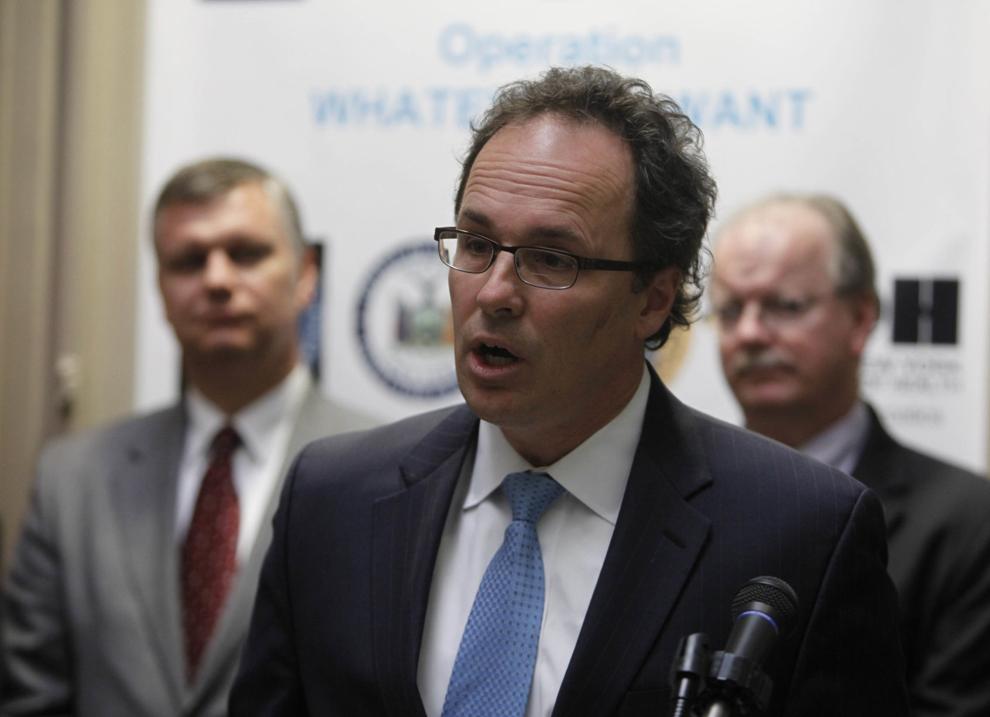 Delaware North has numerous operations in New York that involve state or state authority oversight. These include the food and retail business at Niagara Falls State Park; concessions at two upstate airports; and management of operations at Hamburg Gaming and a second casino in the Finger Lakes.
The company also has an interest in the ongoing negotiations around public financing for a new Buffalo Bills stadium because it has the concessions, dining and retail contract for the existing Highmark Stadium in Orchard Park. And its chairman, Jeremy M. Jacobs, is a gubernatorial appointee to the University at Buffalo Council who was most recently reappointed council chair by Gov. Andrew M. Cuomo in 2017.
Delaware North said in a statement Wednesday afternoon that Hochul has not played any role in company matters that involve state oversight.
"With her succession as governor of New York state, Delaware North is implementing additional restrictions on Mr. Hochul's interaction with the company's business activities in New York state in order to avoid even the appearance of a conflict of interest that could be claimed to exist by virtue of the governor's private interests deriving from Mr. Hochul's employment by Delaware North," the company said. "Effective immediately, Mr. Hochul will be precluded from involvement in matters relating to business conducted by Delaware North in New York state in which a New York state government official, department or agency is, or potentially could be, engaged."
This work will be handled by other lawyers at the company, Delaware North said. The announcement did not satisfy some good-government groups.
"The conflict of interest exists as long as Bill Hochul is getting paid from this company with such extensive business before the state," said Robert Galbraith, senior research analyst at the Public Accountability Initiative. "The decision to carry this blatant conflict of interest into the Governor's Office is an ignominious start for Kathy Hochul's administration."
In an interview after her introductory news conference, the lieutenant governor said she and her husband long ago learned how to handle the intersection of their careers.
"People should realize that Bill has been a public servant for 30 years, (including) eight years as Barack Obama's United States attorney. And throughout our 37 years of married life, we've both had careers, and we have developed a very strong internal ethics among ourselves about not being involved or discussing each other's professional world, professional work.
"But with respect to what he does at Delaware North, he will continue to recuse himself from anything to do with state government and they will be examining that policy internally as well."
The financial disclosure form filed by Kathy Hochul in 2020 notes her husband's company is regulated by, licensed by or has significant business interests before several state agencies, such as the state Gaming Commission and the state Liquor Authority, whose boards include gubernatorial appointees. William Hochul earned between $450,000 and $550,000 from Delaware North in 2020, according to the disclosure.
"There was a recusal process already in place for her as lieutenant governor," a spokesperson for Kathy Hochul said. "It is being evaluated now in her new role as governor. It will be completed before she takes office."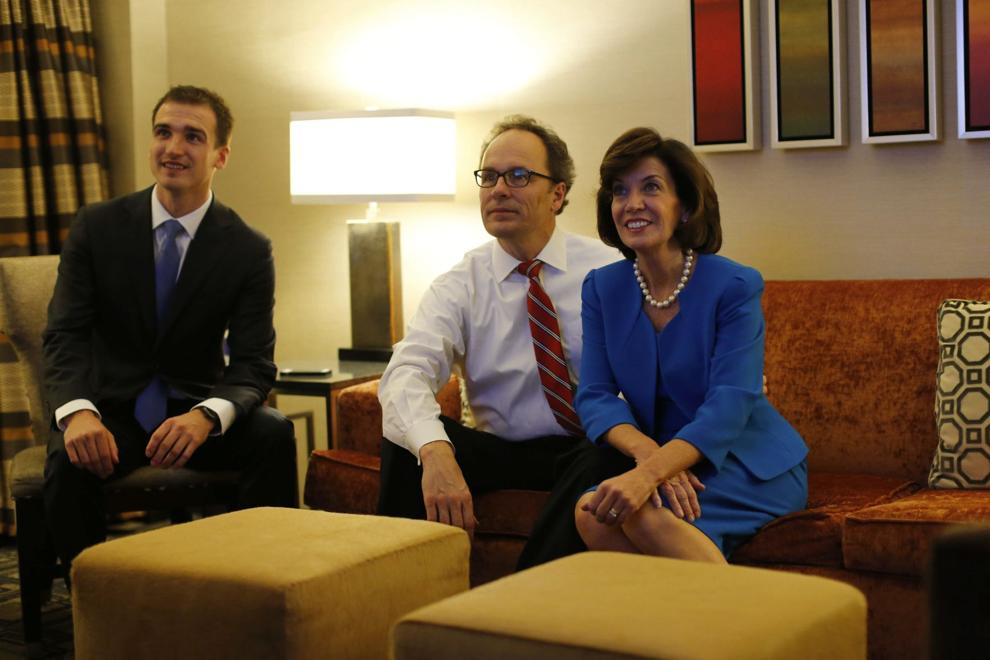 This situation was less of an issue when Kathy Hochul was serving as lieutenant governor because, in that role, she had less involvement in state policy and budget matters, said John Kaehny, executive director of the watchdog organization Reinvent Albany. It is much different as she assumes the governor's job, and it is particularly concerning because Delaware North has so many interests before the state, such as the prospect of online and mobile gaming, he added.
"Whether they make money depends on what the government lets them do. So that's a big problem," said Kaehny, who noted Delaware North is one of the state's biggest spenders on lobbying.
"Ideally, from the perspective of good governance, he steps down or takes some sort of leave of absence," Galbraith said.
Shawn P. Donahue, an assistant professor of political science at UB, noted Vice President Kamala Harris' husband, Doug Emhoff, opted to step away from his position as a high-powered entertainment lawyer in California to teach law school.
Even if William Hochul tries to wall himself off from Delaware North's state business, Donahue said, "There's also the possibility the public may look at that with raised eyebrows, or alarm."
William Hochul had served on the board of directors for Kaleida Health, the non-profit health-care system, for the past two years. He tendered his resignation from the board on Tuesday shortly after Cuomo announced he would resign as governor, board Chairman Frank Curci said in a statement.
"He said it was effective immediately and it was done to avoid even the appearance of conflicts," Curci said.