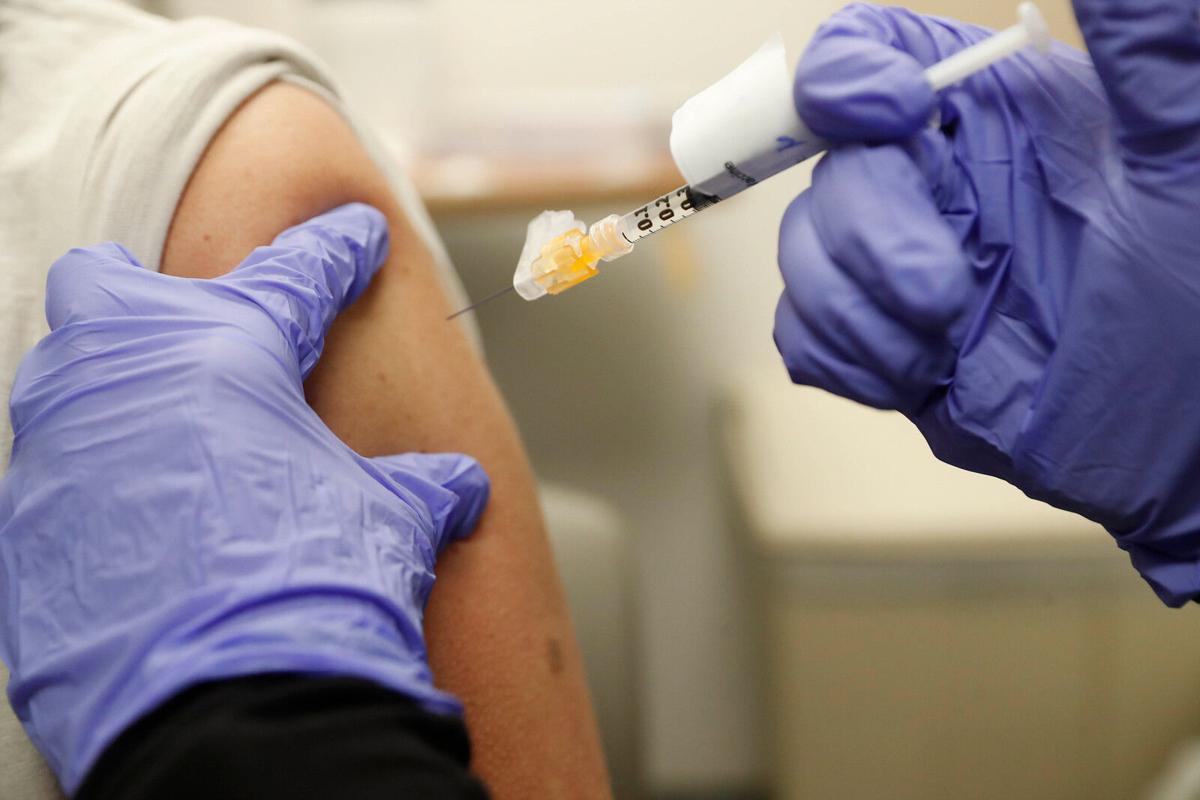 More than 5 million New Yorkers became eligible to get the Covid-19 vaccine on Monday and Tuesday.
The vaccine-eligible have been able to make appointments to get inoculated since Monday. But limited vaccine supply means many will be waiting for some time.
The state's vaccine registration system had a rough rollout, and many have had questions about how to sign up for the vaccine.
Here's a step-by-step guide on how to do it.
Step 1: Figure out if you're eligible to get the vaccine
You will be asked to provide personal information, including your date of birth, as well as questions about your employment and whether you fall into certain populations deemed eligible for the vaccine.
For those who don't have internet access or who don't use the internet, you can call the state's hotline at 1-833-NYS-4-VAX (1-833-697-4829).
The hotline's hours are 7 a.m. to 10 p.m. seven days a week.
Individuals must use either the state's screening website or the hotline in order to make an appointment, Caitlin Girouard, Gov. Andrew Cuomo's press secretary, said in an email Wednesday. Those who complete the screening process will receive a confirmation, Girouard added.
Here's who the state has made eligible to get the vaccine, as of Jan. 13 (a full list is available here):
• Individuals age 65 and up
• First responders, including police and fire, and support staff at responder agencies
• Teachers, in-person college instructors
• Public-facing grocery store workers
• Public safety communications workers
• Homeless shelter residents and some shelter workers
• Individuals with compromised immune systems
State officials have not yet said what will qualify as immunocompromised.
"We are working with (Centers for Disease Control and Prevention) to find out exactly how best to define this category," Melissa DeRosa, secretary to the governor, said on Twitter on Tuesday.
Step 2: Make an appointment
If you fall in one of the vaccine-eligible groups, you can schedule an appointment at one of dozens of sites, though many were still not scheduling appointments as of early this week. In Western New York, as of Wednesday, there were more than 100 sites registered with the state as distribution locations.
There is no payment required for individuals to get a vaccine in New York State.
But appointments are required to receive a vaccine. Individuals are asked not to show up to a vaccination site without an appointment.
Both the state vaccine website and call-takers on the state's hotline can point the eligible to nearby distribution locations.
The state posted online a list of vaccine sites in the five-county Western New York region. As of Wednesday afternoon, the page on which the state posted the list required some magnification to see the text.
Some vaccine locations will allow individuals to make appointments online, state officials have said. Some require phone calls to set up an appointment.
Which vaccine sites should you target? That depends on what group you fall into.
State officials want health care workers to use hospitals. First responders and other essential workers should use county health departments, officials recommended, while the general public was urged to make appointments through pharmacies.
Appointments through the Erie County Department of Health have already been filled through the end of January. County residents may complete an online appointment request form to be notified when appointments are available through the county government.
The county is not making vaccine appointments over the phone, so officials ask you not to call.
The county government is not the only vaccine provider in the county. Pharmacies and other sites are offering vaccine appointments. Just because someone is an Erie County resident doesn't mean they have to go through the county to get their vaccine.
There are no apparent prohibitions for those wishing to make an appointment at a pharmacy to simply call the location directly.
A person who is eligible to receive a vaccine must bring "proof of eligibility" to the vaccine site, according to state Department of Health guidelines. Proof may include an employee identification card, a letter from an employer or affiliated organization or a pay stub. Those eligible based on age must bring a government-issued ID that includes date of birth.
For those receiving a vaccination at a state-run site, some of which opened Wednesday, an appointment for the second dose will be made in person while the individual is at the site to receive the first dose, DeRosa, the governor's secretary, said on Twitter on Wednesday. Those who get the vaccine at a state site should not book an appointment for the second dose online, DeRosa said.
The University at Buffalo's South Campus will be used as a state vaccination site, though officials have not announced when that location will be up and running.
In the end, if you're not successful at making an appointment, officials encourage you to continue to check back about your eligibility and to make further attempts to make appointments as more slots become available.